Mark Lawrenson's Premier League score predictions are out ahead of another busy schedule with the season's end around the corner.
The former Preston, Brighton, Liverpool and Ireland footballer, turned Oxford and Peterborough manager, now a BBC Sport 'football expert', states who he's backing.
Lawro along with Parquet Courts singer & Man Utd fan Austin Brown has now given their predictions for the matches taking place over the next few days, take a look at what they went with…
Arsenal v Man Utd
After a run of poor performances, Arsenal looked a really good side in their win over Chelsea on Wednesday.
It was an outstanding display all round, and part of it was down to the way the Gunners were much quicker and fitter – the Blues looked flat.
United, meanwhile, just didn't turn up at Anfield and got the result they deserved. Their fans will be hoping for a reaction after such a dismal display but I'm not convinced this team are capable of one.
With Fred and Scott McTominay still out injured, United are going to lack bite in midfield – they would have made some difference to the manner of Tuesday's defeat and given the team a bit of steel that they badly missed.
The only thing that is stopping me going for an Arsenal win is that they have been in a position before where they had a grip on fourth place – in fact, they could almost have guaranteed it by now.
They have not dealt with that scenario very well in the past few weeks so I am not convinced things will be different this time.
It has to be said, though, that United are all over the place at the moment. With the players he has available, we don't know how Ralf Rangnick will pick a team and decide on a formation. A point would be a very good result for them in the circumstances.
Lawro's prediction: 1-1
Austin's prediction: There are a lot of parallels between us and Arsenal. Both teams are always in crisis and supposedly a couple of signings away from really making a title challenge. They have also both gone through some skilled managers in the past few years and gone back to a club legend, with varying degrees of success. Still, I feel like in the time I've been following United, although we've not been successful, we've still always done better than Arsenal. My gut actually tells me a draw here but I am going with a United win, with Jadon Sancho to score at least one of our goals. 1-2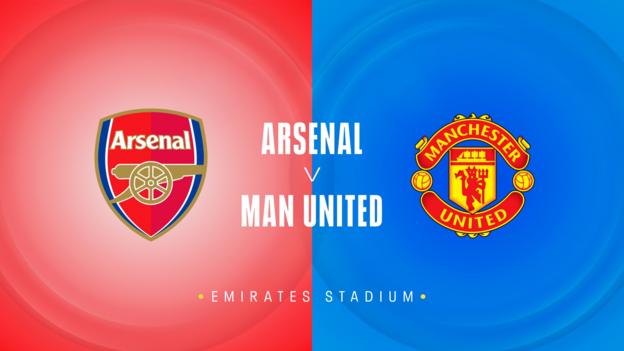 Leicester v Aston Villa
Leicester have developed a bad habit of conceding late goals which has cost them against Newcastle and Everton over the past week.
The Foxes have been porous at set-pieces for a while now and it just feels like teams can get at them.
Aston Villa are on a bad run of four straight defeats but they have had a couple of weeks off since they were hammered at home by Tottenham.
It had felt like Villa had lost their way after such a good start under Steven Gerrard, but having that little break will help. I'm expecting an improved showing from them, and I actually think they will win this one.
Leicester have their Europa Conference League semi-final against Roma next week and that is their priority now – they are not going to get back into Europe through their league position.
Lawro's prediction: 1-2
Austin's prediction: I'm going with Villa to snatch a last-minute equaliser. 1-1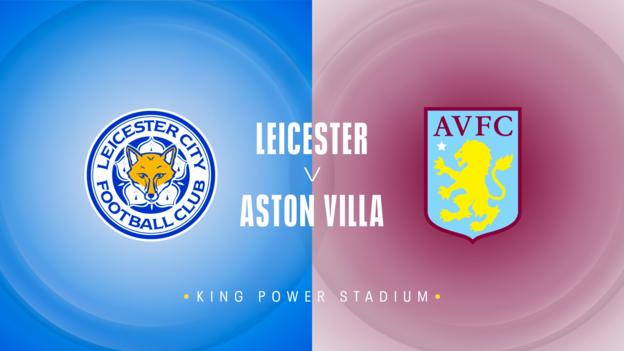 Man City v Watford
It is not really a question of whether Manchester City will win this one, more a case of how many will they score?
City put eight past the Hornets the last time they came to Etihad Stadium in 2019 and, while I don't think the damage will be as bad this time, they should win comfortably again.
Watford boss Roy Hodgson's strength is his defensive organisation and he will set his side up to try to keep City out and make things difficult for them.
The problem there is that City are just too good. Once they get one goal, the floodgates could open.
Lawro's prediction: 4-0
Austin's prediction: A good friend of mine, Euan, who plays saxophone for the Welsh musician Cate le Bon, is a big Watford fan and he was a mascot when he was a kid. He got quite upset with me recently when I told him they were going down and it would be a good thing because the games would be better for them in the Championship. He didn't like that much. We don't have promotion and relegation in America so I guess I don't fully understand the concept on an emotional level! 4-0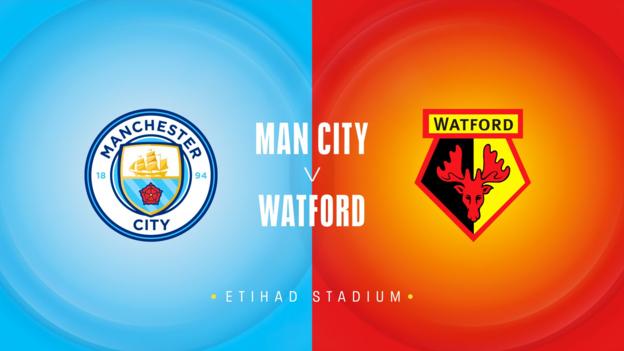 Norwich v Newcastle
I had my doubts about the mentality of some of Newcastle's players when their results fell away a few weeks ago but it is to their credit that any drop in standards did not last long. They have shown what they are made of by winning their past three games.
The Magpies are not just safe from relegation now, they are halfway up the table. You can start patting them on the back, because staying up was their target at the start of the year and they have got the job done.
That does not mean they should be on the proverbial beach yet, however. They still have something to prove away from home because all three of those wins came at St James' Park, and their record on the road has been poor all season.
On paper, a trip to the bottom side is a good opportunity to improve that, but Norwich showed they have not thrown in the towel when they beat Burnley last week.
If Newcastle are going to get a win at Carrow Road, then they will have to work hard for it.
Lawro's prediction: 1-2
Austin's prediction: Norwich are at home and come into this off the back of scoring two against United so I'm going to back them here, with Josh Sargent scoring a brace. 2-0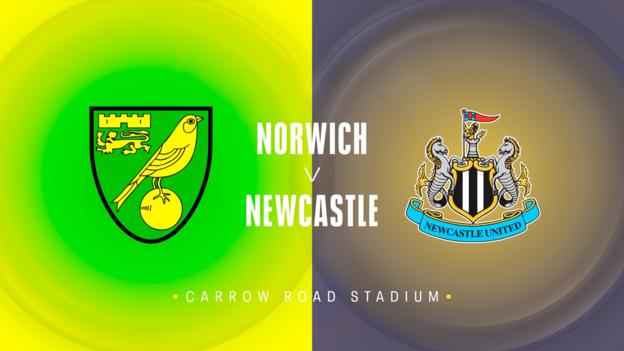 Brentford v Tottenham
Brentford have won their past three games, while Tottenham had a wobble against Brighton last time out just when they were gathering momentum.
Bees midfielder Christian Eriksen will get a great reception from the away fans but I think his old club will leave with the points.
With Tottenham's two main rivals for fourth place, Arsenal and Manchester United, playing each other earlier on Saturday, this is a big opportunity for them to improve their situation.
I know all the teams in that race have been throwing away points recently but I can't believe Spurs will slip up again after their defeat by the Seagulls.
Lawro's prediction: 1-2
Austin's prediction: Tottenham are going for the top four so they have got a lot to play for. 0-2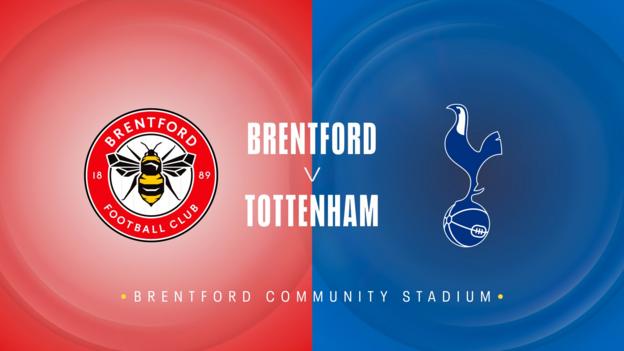 Brighton v Southampton
Southampton have had the upper hand in this south-coast battle in recent years – Brighton won at St Mary's Stadium last season, but that is their only win in their nine Premier League meetings since 2017.
I am going with the Seagulls this time, though. After scoring in their wins against Arsenal and Tottenham, Leandro Trossard missed their defeat at Manchester City through illness but he has a chance of making this game.
Southampton are always a bit up and down but, unusually for them, their passing wasn't good in their defeat by Burnley on Thursday. Their system didn't work at Turf Moor, and they weren't really a threat.
Lawro's prediction: 1-0
Austin's prediction: Both of these teams are safely in the middle of the table so we might get some goals here. 2-3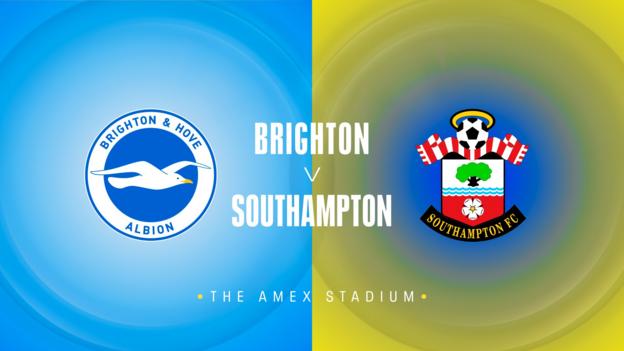 Burnley v Wolves
Burnley got a great result against Southampton on Thursday and put in a really good performance too. They are back to within a point of fourth-bottom Everton which is huge for them.
Whatever happens next, Mike Jackson deserves a lot of credit for taking four points from his two games as Burnley's caretaker boss and keeping their hopes alive of staying up. He has made a good case for getting the job permanently, but it is unclear whether he will still be in charge by the weekend.
Whether Jackson is in the dug-out or not, the Clarets are back at Turf Moor on Sunday but I think they will find Wolves are much tougher opposition than Southampton were.
While Saints were poor and never got going, Bruno Lage's side do not give very much away. It might be the kind of game where Burnley huff and puff, but Wolves just pick them off.
Lawro's prediction: 0-2
Austin's prediction: In my experience when you change your manager you get a little bit of a bounce because the players have a lot to play for. Burnley are not known for scoring a lot of goals but they have a solid defence. 1-0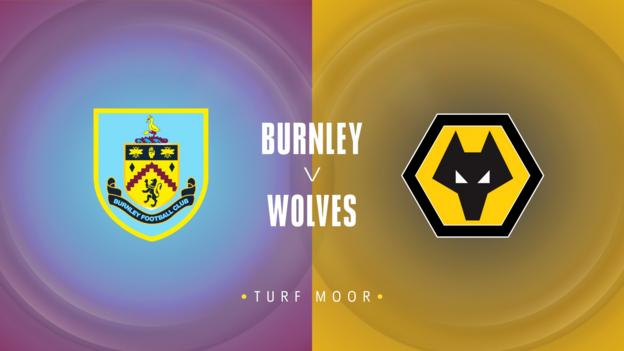 Chelsea v West Ham
Chelsea were extremely vulnerable at the back against Arsenal on Wednesday, which was strange to see.
Afterwards, Blues boss Thomas Tuchel blamed the pitch for some awkward bounces, but I don't buy that. That might have been an excuse in the 1970s or 1980s because surfaces could be terrible then – but not now.
West Ham have got a big game to look forward to next Thursday, with their Europa League semi-final against Eintracht Frankfurt, but they will benefit from having a rare midweek off before this game.
David Moyes' side had started to look a little bit leggy but the rest will do them good. They have already taken points off Chelsea this season when they beat them at London Stadium in December, and I think they will have some joy here too.
Lawro's prediction: 1-1
Austin's prediction: I am a bit conflicted about this one because I have got my boy Christian Pulisic at Chelsea, but they are pretty safe in third place and playing better in other tournaments. I think West Ham will nick a late winner. 0-1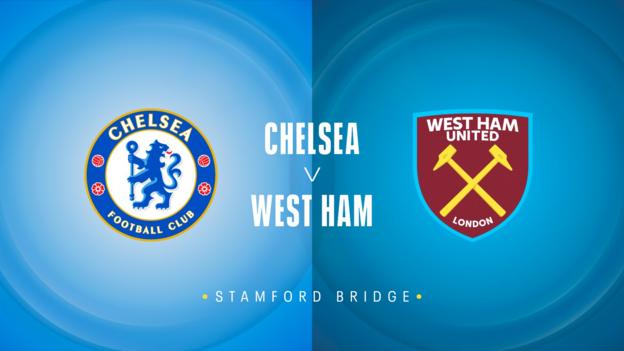 Liverpool v Everton
It's a derby, so this will be absolutely manic. The game will start at 100 miles per hour and the tackles will be flying in, they always are.
But, whatever the scenario and however hard they work, any away team at Anfield needs some quality to get anything from the game.
Everton have shown some signs of improvement in their past two games but, defensively, I still don't think they have what it takes to keep Liverpool out.
There are 47 points separating the two teams in the table, which illustrates the current gulf in class.
Lawro's prediction: 2-0
Austin's prediction: Liverpool are really good, while Everton really aren't. I know there's the chance of an upset because it's a derby game, but I can't see it happening. I have a friend called Roger Bennett who does a podcast called Men in Blazers, which is for football fans in the United States. He's a massive Evertonian and I really want to predict a win just for him, but I can't because I am here to score points. 4-0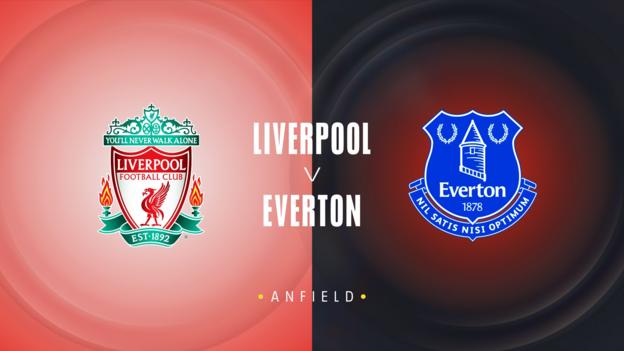 Crystal Palace v Leeds
Leeds are not quite safe yet, but it is really only a matter of time until they can relax.
Jesse Marsch lost his first two games after taking over from Marcelo Bielsa at the start of March, but since then he has won three and drawn one. That is not relegation form.
Crystal Palace have suffered a little drop in form, losing their past two league games as well as that FA Cup semi-final and I just fancy Leeds to edge this one.
Marsch's side play with a lot of energy and and they have had a bit of a break since beating Watford on 9 April, which might make the difference.
Lawro's prediction: 1-2
Austin's prediction: Well, Leeds have got the new manager bounce, and with Ted Lasso aka Jesse Marsch in charge! I've always had a soft spot for Palace because of their name but I'm going with Ted – no, I mean Jesse – here. 2-1