Mark Lawrenson's Premier League score predictions are out ahead of another busy schedule with the season's end around the corner.
The former Preston, Brighton, Liverpool and Ireland footballer, turned Oxford and Peterborough manager, now a BBC Sport 'football expert', states who he's backing.
Lawro and Bob Vylan drummer & Arsenal fan Bobb13 Vylan have now given their predictions for the matches taking place over the next few days, take a look at what they went with…
Brentford v Southampton
It's not easy to predict the outcome of this one.
Both these teams have got 40 points from 35 games and have been inching towards safety, although they both lost last weekend.
I don't see either of them going down now, but they probably both need another win to be absolutely sure of staying up.
I am going to go with Southampton to get it here, despite them only winning one of their past eight league games.
Brentford's recent form is much better but, in the past, whenever I've thought Saints have lost their way a little bit, they have responded with a really good result.
Lawro's prediction: 1-2
Bobb13's prediction: This is the single most difficult game this weekend to decide on. Everything in my head is telling me it should be a draw, but it won't be. It could go either way, but I've gone with Brentford because their form is a touch better. 2-1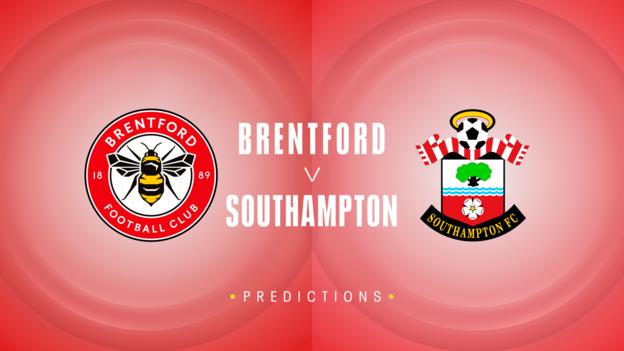 Burnley v Aston Villa
Burnley fully deserved their late comeback to beat Watford last week, which was their third win in a row.
Most people are probably expecting the Clarets to win this game too, and I'm sure their players will go into it full of confidence.
Since Sean Dyche's departure, they seem to have been approaching every game as if it is their last throw of the dice. For whatever reason the shackles have come off a bit, and it just looks a happy place to be.
Villa got their first win in a while when they beat Norwich last week but they still have something to prove to manager Steven Gerrard. There is no way they will roll over at Turf Moor.
I don't want to be a party pooper, but I don't think Burnley will just keep on winning. Even a point would maintain some of their momentum though.
Lawro's prediction: 1-1
Bobb13's prediction: Burnley have been in good form but winning four in a row is going to be a bit much for them. 1-1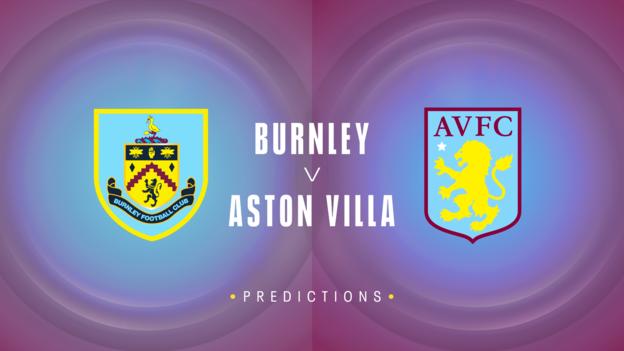 Chelsea v Wolves
I thought Chelsea were bullied a bit in their defeat by Everton last weekend, which was strange to see. Thomas Tuchel's side are usually physically strong and difficult to play against, but not at Goodison Park.
I am expecting this to be a much easier afternoon for the Blues, however. Wolves have lost three games in a row without posing much of a threat, and it appears they have signed off for the season.
Lawro's prediction: 2-0
Bobb13's prediction: Both teams have had some poor results recently but Chelsea should come out on top at home. 2-0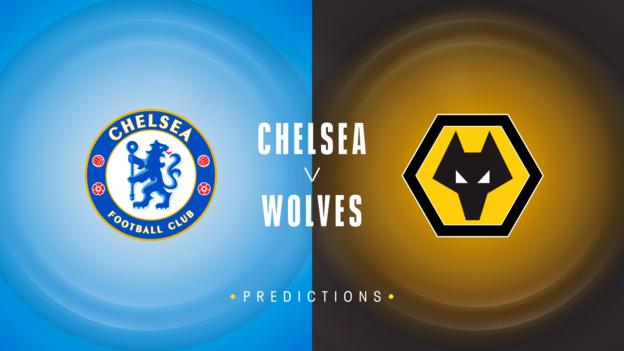 Crystal Palace v Watford
It's nice that Watford boss Roy Hodgson is going back to Selhurst Park in the week that he has announced this will be his final season in management.
He will get a great reception but it won't go as far as Crystal Palace allowing him to leave with the points.
The Hornets have lost their past five games and are on the brink of going back down to the Championship. It's just a matter of when their relegation will be confirmed.
Lawro's prediction: 2-1
Bobb13's prediction: Palace don't have anything to play for but they should get the job done here. A lot of managers don't get given enough time to implement something really different when they come into clubs, but Patrick Vieira has managed it already in his first season as Eagles boss. Palace are a team that scares everyone now. 3-0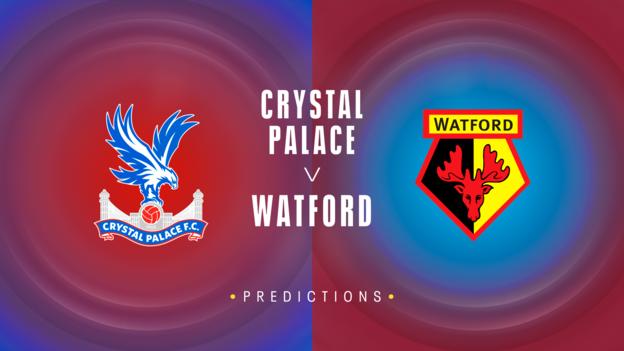 Brighton v Manchester United
Brighton have had some impressive results all season but they struggle to win at Amex Stadium – only Norwich and Watford have picked up fewer points than them at home.
That's one of the reasons I fancy Manchester United to win this one.
Also, United are not under any pressure now their hopes of a top-four finish are basically over. They can play with a bit of freedom here, like they did when they beat Brentford on Monday.
Lawro's prediction: 0-2
Bobb13's prediction: United are in such a mess that they are just trying anything at the moment – like giving Juan Mata his first league start of the season against Brentford, alongside another player who is leaving in the summer, Nemanja Matic. I don't know if Brighton will be able to beat them, though, because they don't score many goals. 1-1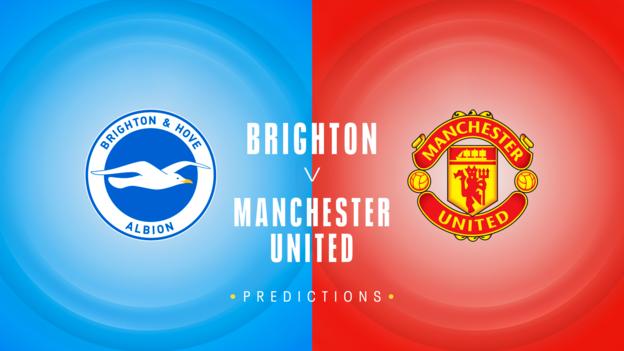 Liverpool v Tottenham
It's been another great week for Liverpool.
I was commentating on their Champions League tie against Villarreal and the Reds were all over the place in the first half, but I said at half-time that I thought they would be fine because it had been a superhuman effort by the Spanish side. They were never going to be able to keep that up.
Now the Reds have two more cup finals to look forward this season, and I think they will see off Tottenham too, to maintain their challenge.
An evening kick-off under the Anfield lights will help boost the atmosphere, but the main reason I am backing Jurgen Klopp's side here is more down to the fact Spurs are so unconvincing on the road.
Antonio Conte's side got that brilliant win over Manchester City at Etihad Stadium in February, of course, but the frustrating thing for Conte is that they have not played like that often enough.
This is another big game so I think Spurs will be up for this one too, and cause the Liverpool defence some problems, but not as many as Mohamed Salah & Co will cause them at the other end.
Lawro's prediction: 2-1
Bobb13's prediction: This is a massive game for so many teams. For the title race, Liverpool need to win this. For their top-four chances, Tottenham need to win this. I am torn between going for a 2-2 draw or a 2-1 Liverpool win but I am going with them to win it, because you just can't bet against them at the moment. They always seem to find a way to win. 2-1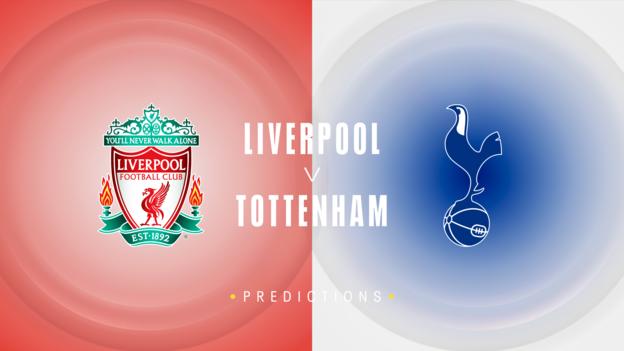 Arsenal v Leeds
By the time they play, Arsenal will know how Tottenham got on at Anfield the previous day and whether a win would send them five points clear of Spurs before the north London derby on Thursday.
Whatever Spurs do, though, Arsenal have just got to look after themselves from here on in. The derby doesn't matter yet – for now, this game against Leeds is their biggest game of the season.
Leeds have also got plenty to play for, because they have been dragged right into the relegation scrap.
They certainly haven't been short of effort since Jesse Marsch took over, but Arsenal showed against West Ham last week that they can scrap for the points when they have to.
Lawro's prediction: 2-0
Bobb13's prediction: I don't know why Manchester City had to beat Leeds so badly last week – it's just a headache because when that happens you always think they will try to prove something in their next game. They will attack us, which will leave us some space. We will probably still beat them, but I don't think we will keep a clean sheet. 3-1
Bobb13 on Arsenal's season and their future: It's an exciting time for us at the moment. We knew how good this group of young players were but it's been amazing to see them all come good and make that step up at the same time. We are a very young team and every once in a while we still wobble, but most of the time they play with so much maturity. I think we've got a bright, bright future – if we can hold on to them. Getting in next season's Champions League would definitely help there, and also mean we can attract better players and keep on improving. That's the key, really. Mikel Arteta has turned the team around. Last season wasn't great but he has always been so explicit in saying we are rebuilding, and that is going to take time.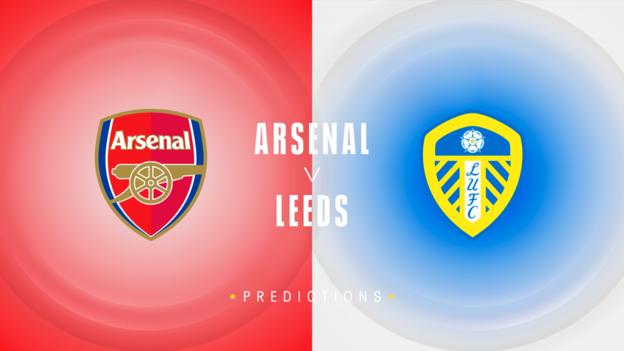 Leicester v Everton
Leicester have had a difficult season, playing Thursday-Sunday for most of it because of their European involvement, but they have only just dropped out of the top half of the table.
It is injuries to key players that have affected the Foxes the most during this campaign, and that's the reason they have been so inconsistent.
They don't have much to play for in the league now, so I just have a feeling Everton will nab the points here, despite having the worst away record in the top flight in 2021-22 with just one win and three draws from 16 games.
All Toffees manager Frank Lampard has to do is tell them before kick-off is 'same as last week'. If they play like they did against Chelsea, they will win this game too.
Lawro's prediction: 0-2
Bobb13's prediction: Leicester seem to be in a really odd patch of form. As bad as Everton have been away from home, I think they will get something here. 1-1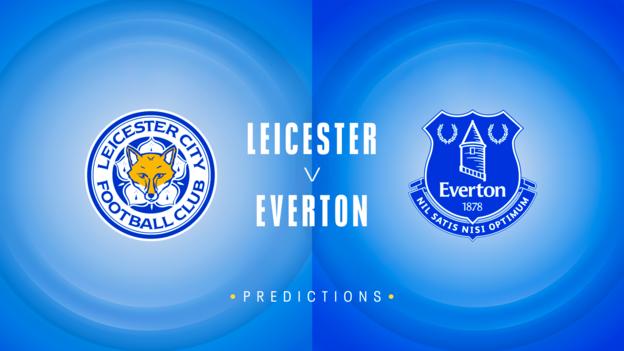 Norwich v West Ham
Norwich were relegated last week but I don't think they will just roll over in front of their own fans.
West Ham won't have their strongest team out after Thursday's Europa League semi-final with Eintracht Frankfurt, but whatever side David Moyes puts out they will be difficult to beat.
Lawro's prediction: 1-1
Bobb13's prediction: Norwich will still be playing for pride but West Ham are just too good for them. 0-3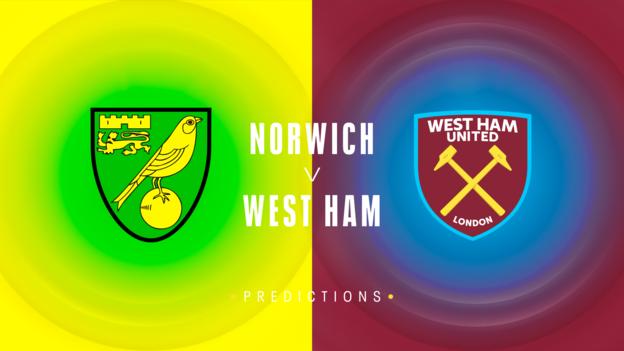 Manchester City v Newcastle
There will be an absolutely cracking atmosphere at Etihad Stadium for this game.
There is no way the City fans will let their team be down about what happened to them against Real Madrid – plus the title is still at stake and their full focus is on that now.
As good as Newcastle have been to climb into the top half of the table, there is still a gulf in class between the two teams. I'm expecting City to win comfortably.
Lawro's prediction: 3-0
Bobb13's prediction: I reckon Newcastle will put up a fight, but City are just too good. 3-1