Mark Lawrenson's Premier League and FA Cup predictions are out as we look forward to the next round of matches of this season.
The former Preston, Brighton, Liverpool and Ireland footballer, turned Oxford and Peterborough manager, now a BBC Sport 'football expert', often reveals who he's backing and can change up the Premier League table and go through to the semi final of the FA Cup.
Lawro, along with LIFE frontman and Liverpool fan Mez Green, have now given their predictions for the matches taking place over the next few days, take a look at what they went with…
Wolves v Leeds
Leeds got a huge win over Norwich last weekend. It was a very strange ending to the game, but it will give them a lift anyway – and they really needed it.
Wolves are having a very good season and we saw why in their win over Everton last time out – they are very well organised and generally kept Everton at arms' length.
I still think teams can find a way of getting at Wolves, though, and Leeds are definitely more of a threat now Patrick Bamford is fit.
They also have Kalvin Phillips and Liam Cooper back after more than three months out and both of them should play a part at Molineux.
Lawro's prediction: 1-1
Mez's prediction: This is a draw. Wolves are having a good season but Leeds are up and running under their new manager now. They are still in trouble though, and I think some of the top teams would be after a few of their players if they do go down – I'd have Phillips at Liverpool, definitely – he is so solid in the centre. 1-1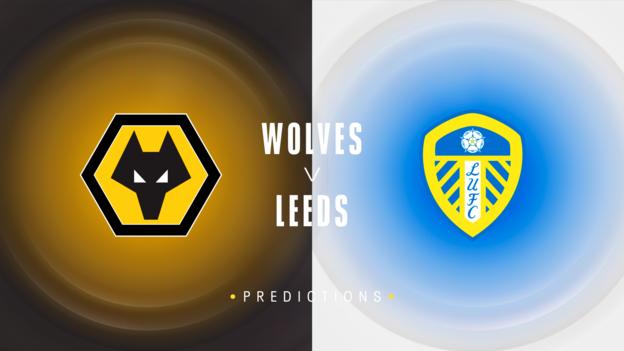 Aston Villa v Arsenal
Arsenal played well against Liverpool on Wednesday and the game really swung on Alisson's save from Martin Odegaard after Thiago's poor back-pass. I thought Gabriel Martinelli, Granit Xhaka and Thomas Partey all played well for the Gunners, despite their defeat.
This is a completely different test, though. It will be interesting to see how Mikel Arteta's side respond now their five-game winning run is over, and I think this game will tell us more about them than their display against Liverpool did.
Arsenal have got some very talented young players, and they also have got some games in hand on the teams below them in the table as they look to hang on to fourth spot, but this is a new territory for most of them and we don't know how they will react.
Aston Villa had their own good run ended at the weekend, in a defeat by West Ham, but I've been impressed by them in recent weeks. I know Arsenal are higher up the table but I wouldn't say there is much between the two teams at the moment.
Lawro's prediction: 2-1
Mez's prediction: I'm going with Villa here – and for Steven Gerrard to continue Liverpool's victory parade over Arsenal a little bit longer. 2-1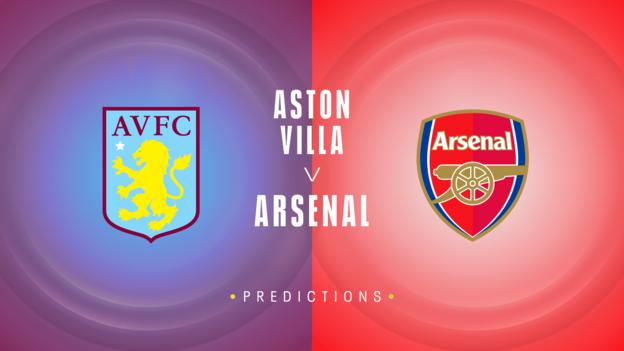 Middlesbrough v Chelsea
Chelsea's results have not been affected by everything that has happened to the club in the past couple of weeks and Blues boss Thomas Tuchel deserves huge credit for that – he has handled everything very well given the situation.
Even so, I'm not sure things are quite as dramatic as some reports in the media are making out – the Chelsea team have been allowed to fly north for this tie but at first their travel expenses were being capped and I was reading how they faced a "gruelling" five-hour bus trip, which is ridiculous. Have you seen the luxury coaches they travel on?
It is hardly the same sort of crisis that Middlesbrough faced in the mid-1980s when the gates of their old Ayresome Park ground were locked because of their mounting debts – that really is desperate stuff – but it has brought a reaction from the Chelsea players, and it is circle the wagons time for them.
That's why I fancy Tuchel's team to get through this tie, although it won't be easy.
Middlesbrough have had a brilliant time in the FA Cup so far, beating Manchester United and then Tottenham – but their run ends here.
Lawro's prediction: 1-2
Mez's prediction: Boro have beaten Spurs, they've beaten United – they can beat Chelsea too. Also, I want to back a giant-killer and I am not going to back Forest! 1-0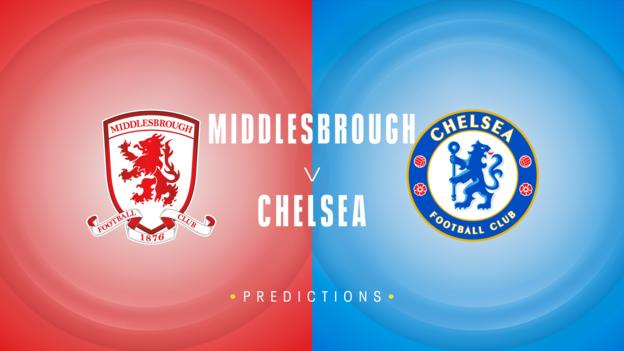 Crystal Palace v Everton
You could argue Everton don't need the distraction of the FA Cup while they are struggling at the bottom of the Premier League table, but I actually think another win would do them the world of good before they sign off for the international break.
Everything was going wrong for Everton until their last-gasp winner against Newcastle on Thursday, so this is a chance for them to build some more confidence. There is no way Frank Lampard will field a weakened team after that result, because he has had enough bad news without bringing more on himself.
This is still a very tough tie, though, no matter who Lampard picks.
Crystal Palace have lost only one of their past nine games in all competitions and we saw against Manchester City on Monday just how hard they are to beat.
FA Cup runs are rare for the Eagles – they lost in the final in 2016 but before then 1995 was the last time they made the last four. With Everton so poor on their travels, this is a great chance for Patrick Vieira's side to progress that far.
Lawro's prediction: 1-0
Mez's prediction: You can probably guess that I am going to back Palace here! I do think they have got a bit of momentum though. Vieira's done really well in his first season in charge and the FA Cup meant a lot to him as a player – he won it five times – so I can see him fancying a trip to Wembley. I like Lampard but I see a Palace win. 2-0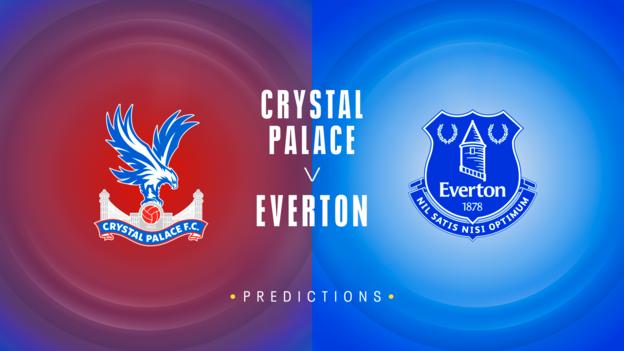 Leicester v Brentford
I always thought Brentford would start winning games again, and beating two of the sides below them in Norwich and Burnley were two massive steps towards safety. They look a completely different team now Christian Eriksen is on board.
Leicester are still struggling defensively, and I feel like Jonny Evans – who has been out injured since December – is a big miss for them at the back.
The Foxes played in Rennes on Thursday night so Brendan Rodgers will not get much chance to work on their issues, particularly facing set-pieces, and I can see the Bees making it three wins on the trot.
Lawro's prediction: 1-2
Mez's prediction: Brentford have picked up again with Eriksen in the team – his return to football is just a brilliant story in itself – and Ivan Toney is back bagging goals. I think they will nick this one. 0-1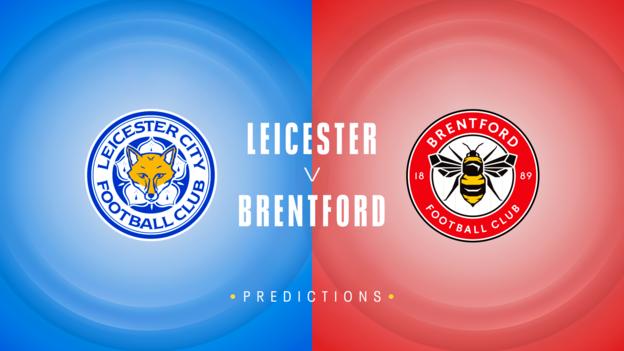 Southampton v Man City
Southampton have given Manchester City a good game twice already this season – drawing home and away in the league – but Saints have hit the buffers a little bit recently.
Three successive defeats, to Aston Villa, Newcastle and Watford, mean they won't come into this game with quite the same confidence they had earlier in the year.
City have got plenty to think about too, although I don't think their draw at Crystal Palace on Monday was a terrible result, it's really only made to look bad because Liverpool keep on winning.
Still, I was a bit surprised Pep Guardiola didn't make any attacking substitutions to try and change that game as it went on – instead, Raheem Sterling and Gabriel Jesus were left on the bench.
When you look at how Klopp has been using his bench to make an impact on tight matches, and give the opposition something different to think about, it seemed an odd decision by Pep.
Lawro's prediction: 0-2
Mez's prediction: Southampton seem to save their best for City, and they were a problem team for Liverpool last season too – they beat us at their place when Danny Ings got the winner. It's going to be tight and I think Saints will be quite defensive but I am going with City to edge it. 1-2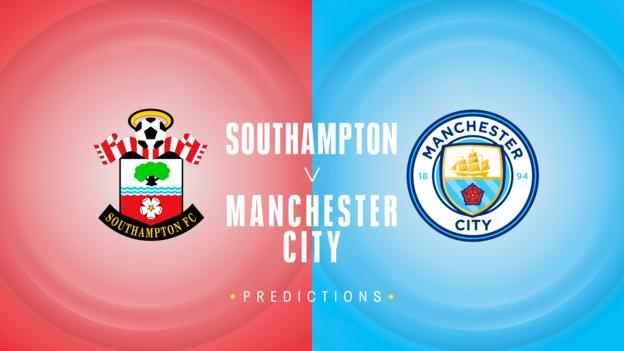 Tottenham v West Ham
Tottenham are still very up and down in terms of results but I don't think they played too badly in defeat against Manchester United last weekend, and they were decent in their win over Brighton on Wednesday.
Like Leicester, West Ham are also in European action on Thursday and I think their tie with Sevilla will have taken a lot out of them. That's why I'm going with a Spurs win.
Lawro's prediction: 2-1
Mez's prediction: Harry Kane is back in the goals again for Spurs – probably because he wants to move and get Champions League football next season. West Ham have been great but their squad is quite small and Jarrod Bowen is still out injured, which is a blow – I've liked the look of him since he played for Hull. 2-0
Nottingham Forest v Liverpool
Klopp's squad has got him this far in all four major competitions, and I think he will rotate his team again.
That will give Forest more hope, and they do have a clever manager in Steve Cooper plus some very talented players – Djed Spence scored a stunning goal against QPR on Wednesday and I'd be surprised if he's not playing in the Premier League next season.
It is going to be close, but with Liverpool in this kind of form it is hard to back anyone to beat them at the moment.
Lawro's prediction: 0-1
Mez's prediction: Having no replays in the FA Cup really suits the competition – every game almost feels like the final in that you know it will be settled on the day, and there are no second chances – it really is now or never and you've got to play a strong team to stay in it. It adds to the jeopardy, especially when you are away from home like we are here! I'm not going for an upset here though, obviously. 1-3