In this article, we check out the Premier League outright Title Winner, Top Four and Relegation odds with the season's end approaching.
Manchester City have one game remaining while Liverpool have two. Here are the permutations which will decide who lifts the Premier League trophy.
Pep Guardiola's side came back from behind to draw at West Ham, which moves them up to 90 points with one game to spare. But Liverpool, with their game in hand, can still get to 92.
City come up against Steven Gerrard's Aston Villa at the Etihad Stadium on Sunday, a return to his former club for Jack Grealish, while Liverpool host Wolves. But before then, Jurgen Klopp's side travel to Southampton on Tuesday night.
If Liverpool are victorious at Southampton, Man City can clinch the title if they at least match Liverpool's result on the final day. A Man City defeat and Liverpool draw would also be enough for Pep Guardiola's side, assuming Klopp's men won at Southampton and Man City lose to Villa did not cause a seven-goal swing on goal difference.
If Liverpool draw at Southampton, Liverpool would then need a win over Wolves and a Man City defeat, with those results big enough to pull off a seven-goal swing in the goal difference to take the crown.
Man City – 1/10 (was 1/9 previous matchweek)
Liverpool – 13/2 (was 6/1 previous matchweek)
Liverpool's Jurgen Klopp expects to miss out on the Premier League title and an unprecedented Quadruple as did say: "I don't expect Manchester City to drop points."
"I am really looking forward to the game tomorrow," he said. "Is it a big chance? I wouldn't say so because I don't know when City last dropped points two games in a row.
"I don't expect City to drop points, but that has no influence on our game tomorrow. In an ideal world, we'll go into the last match one point behind."
Man City boss Pep Guardiola told Sky Sports at the weekend after the game against West Ham: "Great comeback. And a comeback against this team in this stadium with the way they defend and how strong they are was an incredible credit to the team.
"We played a really good game. We spoke at half-time and said if we score one goal, we'll be in the game, don't give up. Fortunately we scored early in the second half.
"One more week, one more game, with our people at home. I assure you something: it will be sold out in the Etihad Stadium and we'll do the best performance possible to win the game and win the title.
"It would have been perfect to win today but West Ham is fighting for Europa League and have made an incredible season. It's in our hands, that's good.
"It will not be easy. there will be a lot of emotions. We have to train calm and arrive fresh. We have one week. Some days to recover. And we will do everything in that game to win the title."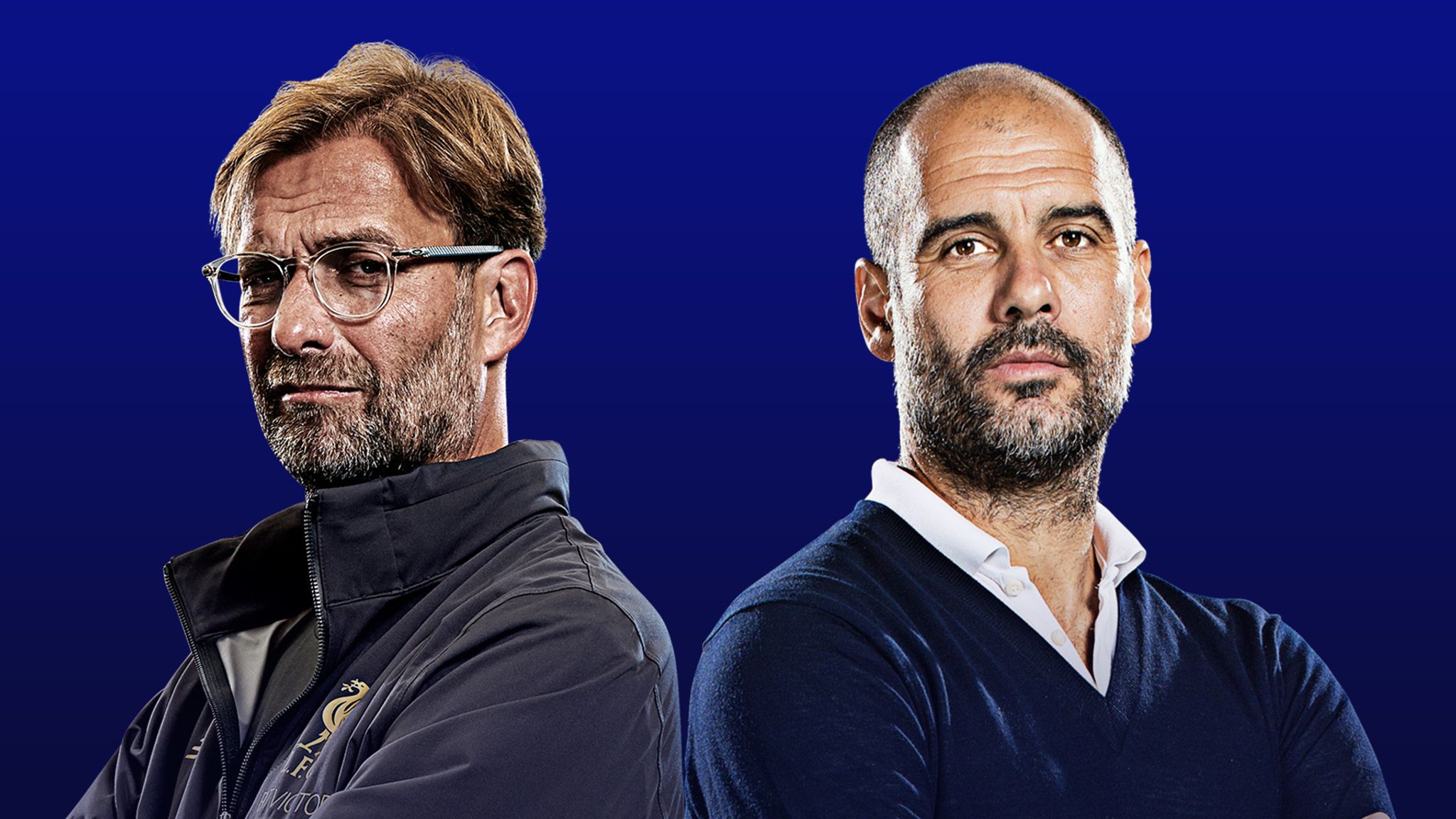 The race for top four took another twist on Thursday night, with Tottenham getting a crucial win over rivals Arsenal ensuring it will go right down to the wire.
Mikel Arteta's side could have secured Champions League qualification by beating their north London rivals, but instead went two goals and a man down inside the opening 37 minutes they were eventually handed a 3-0 drubbing.
The Gunners' hopes of a fourth place finish is hanging by a thread heading into the final two games of the season, as Spurs sit two points ahead of them, but who will hold their nerve going into the final week? 
"We've spoken about Thursday, that is behind us. It's already gone, and we are going there on Monday to win the game. We're focused on that 100 per cent." Elneny tells Sky Sports. "It's going to be tough, of course, but we're not thinking about Newcastle's run.
"We're a strong team, any opponent in the Premier League is strong, it wouldn't be different if it was another team because every team is good.
SKY BET – PREMIER LEAGUE TOP FOUR ODDS
Tottenham – 8/13 (was 9/4 previous matchweek)
Arsenal – 6/5 (was 2/7 previous matchweek)
Defeats for Everton and Burnley and a dramatic late equaliser for Leeds mean the relegation scrap will go to the final week. 
Leeds are favourites to down but their situation could have been far worse if it hadn't been for Pascal Struijk went he got a late goal to lift them out of the bottom three against Brighton in a 1-1 draw. That point could prove huge but their fate is currently out of their hands with Burnley and Everton having a game in hand to play on Thursday.
What Leeds do know is whatever happens on Thursday, that late strike against Brighton does mean they still have hope going into the final day where they play at Brentford. What result they will need will obviously be dependent on how the games on Thursday go but three points will be the aim.
Despite being defeated at Tottenham 1-0, Burnley know they've got to find that impressive form again after Sean Dyche was axed, knowing that 38 points from their final two games will all but get them safe. This means four points from their final two games – away at Aston Villa on Thursday and at home to Newcastle on Sunday – will be enough. Any points dropped and it will open the door for Leeds.
Everton stay 16th but only two points outside the relegation zone but still have their fate in their own hands, knowing that three points from their remaining two fixtures – at home to Crystal Palace on Thursday and away at Arsenal on Sunday – will be enough for survival. Two draws will all but confirm they are safe, barring no miraculous mathematic goal swing with Leeds, who have a -18 worse goal difference than Frank Lampard's side.
Remaining fixtures for Leeds
Brentford (A)
Remaining fixtures for Everton
Crystal Palace (H)
Arsenal (A)
Remaining fixtures for Burnley
Aston Villa (A)
Newcastle (H)
SKY BET – PREMIER LEAGUE RELEGATION ODDS
Leeds – 4/6 (was 1/1 previous matchweek)
Burnley – 13/8 (was 11/10 previous matchweek)
Everton – 15/2 (was 10/1 previous matchweek)

SEE MORE: Premier League fixtures live on TV this week