Viewers have recently been left offended by Sam Matterface's comments about England fans which were made on ITV during the Euros.
The channel has been hit with 68 Ofcom complaints, after the sports broadcaster told Brits they could "do what they want" after England won their match against Denmark in the semi finals at Euro 2020.
The commentator, who was clearly thrilled by England's 2-1 victory, went into a mini speech while commentating on ITV and instructed viewers to "call your boss, you're not going into work tomorrow".
While some found his speech to be fairly humorous, others found Sam's comments instructing ITV audiences to do what they wanted distasteful.
After the final whistle was blown and it was revealed that England had made it to the finals, ITV aired Sam's mini monologue.
He said: "I tell you what, if this comes off, you can do what you want tonight.
"You've had a terrible 16 months.
"Kids you can stay up, don't you dare go to bed. The rest of you call your boss, you ain't coming in in the morning.
"You deserve this, England deserves this. Feel it, ride it. All that pent up emotion which is 50 seconds away.
"Just try to be safe and follow the rules, or I'm going to be in one hell of a lot of trouble."
Although his comments were coming from a jovial place, it was also an instruction that encouraged viewers to participate in behaviour that could get them into some trouble.
With that being the case, some viewers took it upon themselves to report ITV to Ofcom while others also highlighted their annoyance over the comments that were made on ITV on Twitter.
@UpsideDownErik: Just a word on how utterly AWFUL Sam Matterface was last night. He was bad enough during the match with his child-like level of football understanding, but his ramble after the match was all-time cringe. "Call your boss, tell them you won't be in, tell them you deserve it". 🤡
@lucyjbriers: Such vacuous commentary. At the end Sam Matterface said "Call your boss and say you're not coming in tomorrow". Seriously? Aside from how ridiculous that is, many people don't have jobs at the moment Sam, because there's a global pandemic…..
@m_mcguinness: Sam Matterface 'call your boss to say you're not coming in' Just for the record will that hold up in a disciplinary?
@scouser_ncc: Bang out of order matterface , if your on again I'll mute you and listen to radio 5 commentary, disgrace 😡😡
@andycrichton6: @sammatterfaceyour a disgrace.. end of story..
@DeeNeill1: @sammatterface was a disgrace saying everyone should do what they want! 😨
@ItsMikeyS: Thousands of cases in England but @sammatterface knows better and tells millions to do what they want. Christ.
@garysnormallife: Seriously @ITV are you listening to the nonsense coming out of @sammatterface now? He's actively encouraging people to 'do what they want' tonight and all sorts of other Nonsense.
@RickyMann4: "Morning boss, Sam Matterface said I can have the day off cos I deserve it, see you tomorrow"
@ofthesparrows: sam matterface, lord of misrule, informing all children that they can stay up late and all workers that they can—nay, MUST—take the day off
@CraigLishman: Not sure what work will say when I tell them Sam Matterface said I can have the day off
@JamesMiles2410: So that's Sam Matterface, Lee Dixon, Wrighty and Gary Neville giving us a day off tomorrow. I'll let my managers know and see what they say
@BrettMitchel1: Sam Matterface should take tomorrow off work. Then the next day. Then every day after that, forever. Arsehole!
@TheHornyHaggis: So is it Sam Matterface or ITV that are paying everyone's wages tomorrow for taking the day off. The man is an absolute fucking plank
@David_Hotchkiss: Has anyone checked on Sam Matterface? Is he still giving people the day off?
@ryandrews: @TheLastLeg #isitok that the commentator on Wednesday night, Sam Matterface, told us all to bunk off work the next day?
@MarkLikesChat: Seriously I don't care if his team is through to the final, you're meant to be a professional and nothing you've said tonight suggests that, but this is just fucking pig ignorant
"Well, last night Sam Matterface gave everyone the day off, so, no I won't be in today." pic.twitter.com/wy634nxvwx

— Paddy Power (@paddypower) July 8, 2021
what do you expect when you've a commentator in @sammatterface encouraging the nation to do what they want tonight live on TV I'm sure the @metpoliceuk will like to thank him for that 🙄🙄🙄

— JohnBLFC19* (@Johnb2005) July 7, 2021
"If this comes off, you can do what you want tonight. You've had a terrible 16 months; kids you can stay up, don't you dare go to bed. The rest of you, call your boss, you ain't coming in in the morning" @sammatterface you tone deaf, entitled dickhead.
I can't even… anymore

— Tassia Haines (@TassiaHaines) July 8, 2021
After seeing that some viewers were left offended by Sam Matterface's comments about England fans, other Twitters reacted on it…
@NeilRee02147692: Was a bit wrong but no harm was ment is it not pride in England getting to a final it's fine get a bit nuts
@JimboWings: Sam Matterface got complaints on Ofcom for saying something stupid. Now I don't think he should be sacked for saying something stupid…..I think he should be sacked because he's the worst Football (and Sports) commentator I have ever heard. He's genuinely f**king shite.
@Djjestermark: @sammatterface ignore the wokeflakes complaining about your Denmark commentary! Any normal person could see it was pure elation, like we all felt. You said nothing wrong at all fella.
Stick 2 fingers up at the soy brigade typing their complaints on their rainbow keyboards.
One fan ended up getting sacked for pulling a sickie to watch the once in a lifetime event.
She said she thought that she was unlikely to be granted the day off to attend, due to work being short-staffed, and so this is why she was forced to call in sick and make a dash for the train on a lunchtime train from Leeds to London Kings Cross, before heading to Wembley.
But the face of the digital content producer, from Ilkley, near Bradford, was shown around the world when a TV camera zoomed in on her and her friend celebrating England's equalising goal.
Meanwhile, BBC were hit with complaints over their 'biased' Euro 2020 commentary throughout the tournament.
Fans tuning in and watching at home who feel that the channel's commentary has shown too much preference for the England side.
In a bulletin published on the broadcaster's website, the firm said that it has 'received some complaints about our Euro 2020 coverage, from people who think our commentators or presenters are biased in favour of England'.
In its response, the BBC said that the team of pundits 'features a line-up of England, Scotland, and Wales experts', among the likes of Alex Scott, Rio Ferdinand, Jermaine Jenas and Alan Shearer.
The company added that 'dedicated team coverage will also be provided by home nations experts', while the line-up of commentators also includes 'international representation through Juergen Klinnsmann, Cesc Fabregas, Petr Cech and Eric Abidal'.
The BBC added that it is 'proud' of the expertise that it provides on the channel and therefore does not agree that 'our line-up shows any bias towards any one team'.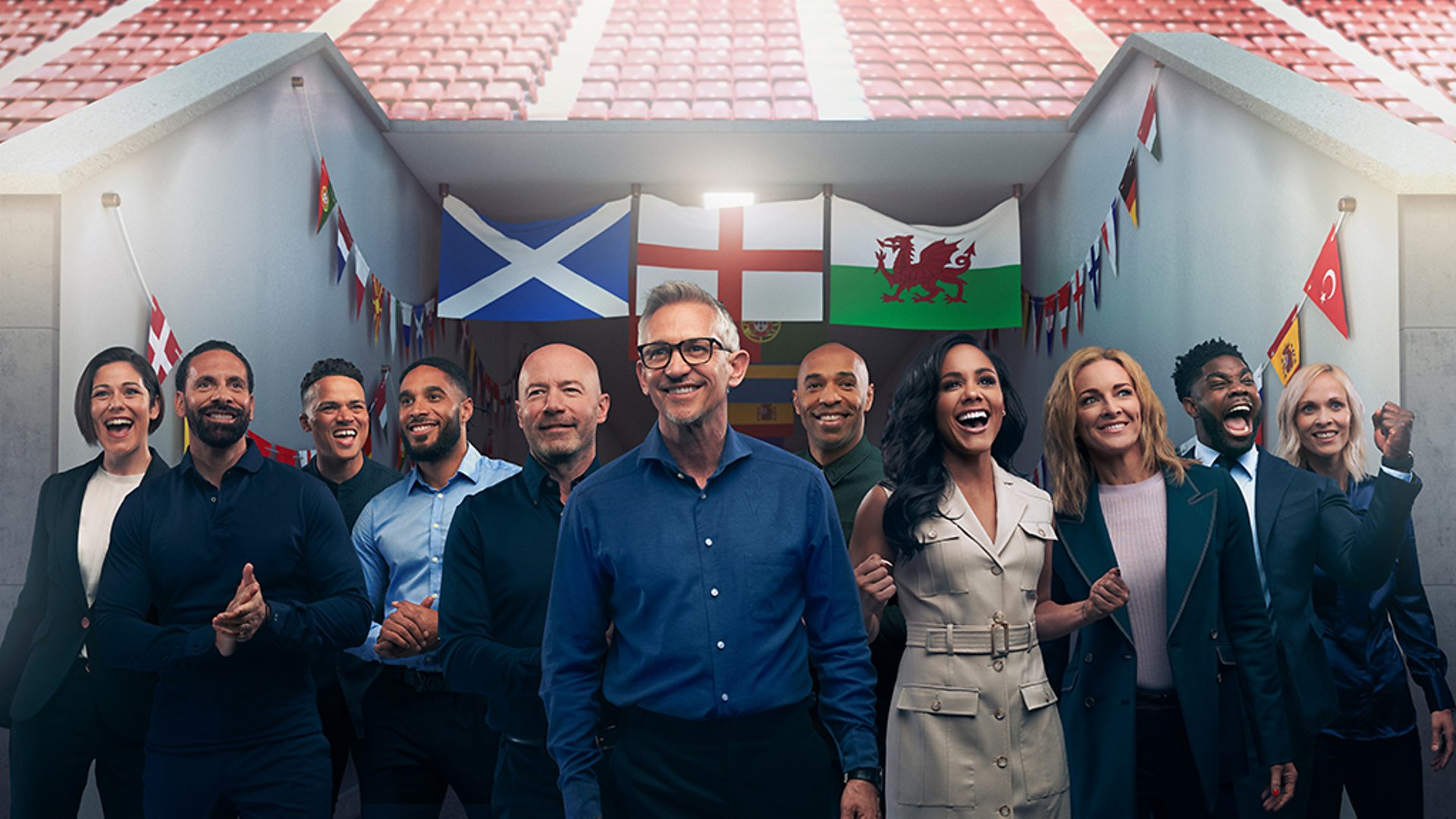 That wasn't the only Euro 2020-related complaint logged by the BBC, as another was received from people claiming that the presenters 'spent too much time talking about the England team'.
In reference to the day in question, when England beat Germany, the BBC claimed that it doesn't believe it is 'inappropriate for members of our team to spend some time talking about their performance'.
In another separate complaint, some BBC viewers complained about the amount of Euro 2020 coverage on the whole.
The broadcaster outlined that it has an 'obligation' to feature coverage on 'notable sporting events', although the company understands that 'not everyone will be interested in football'.
'We hope our viewers are able to find something else on our schedules to enjoy,' the firm added.