MK Dons reportedly make contact with a managerial candidate as the bookies name the top six favourites to takeover from Russell Martin.
Martin 35, has signed a three-year contract with the Championship club, who are thought to have paid the League One outfit around £400,000 in compensation to secure his services.
The former Scotland international succeeds Steve Cooper, who left the Liberty Stadium last month after finishing in the playoffs for the second season in a row.
Martin will be joined at the Swans by three members of his MK Dons coaching staff – Luke Williams, Matt Gill and Dean Thornton, while Alan Tate will continue as first-team coach.
View this post on Instagram
Martin said he was "immensely proud and excited" to take up the post.
"Everything I have heard about the club – be it from the owners, the people here who work inside the club, and people who have been here before that I know – underlines how special it is."
Swansea turned to Martin after Queens Park Rangers assistant manager John Eustace turned down a move to Wales last weekend.
Ex-Chelsea number two Jody Morris was another leading contender for the job, but Swansea opted for Martin, whose possession-based style football matches their philosophy.
"We are delighted with the appointment of Russell as our new head coach," said Swansea City chief executive, Julian Winter.
"He very much fits the profile of a young and hungry coach who wants to succeed, and he is more than ready for the opportunity.
"When it became clear we would be looking for a new head coach, at the forefront of our thoughts was finding a candidate who was ambitious, driven and with a clear vision of how he wants the team to play.
"We were also seeking someone with a passion for working with and developing young players. Russell ticks all those boxes."
Milton Keynes Dons has released a statement saying how "extremely disappointed" the club is by the timing of Martin's departure.
"Nevertheless, the club would like to thank Russell for his contribution and work during his 21 months in charge and wish him, and his team, all the best for the future," it said.
As mentioned, MK Dons make contact with a managerial candidate as the bookies name the top six favourites to takeover…
6) Alex Neil
Alex Neil was last the manager of Preston North End, and had been ever since he was appointed back in 2017, replacing Simon Grayson.
He guided them to a 7th place finish in his first season in charge at Deepdale, however endured a tough 2018/19 season, ending up in 14th, though had a more impressive 2019/20 season, finishing 9th, but again flopped the season after getting sacked with the club in 16th for 2020/21.
He has been linked with many jobs during his reign, but now finds himself in the top six favourites to takeover at stadium:MK.
Sky Bet odds: 10/1
5) Dean Lewington
Dean Lewington is a professional footballer who plays as a left-back for Milton Keynes Dons where, as of May 2021, he is club captain.
He is the club's longest-serving player and as of May 2021 is the current longest-serving player for a single club in the Football League.
Lewington signed a further contract extension with the club in July 2020 and on the 18th of March 2021 – on the verge of his 800th appearance for the club – his contract was extended once again taking him into his 18th season with the MK Dons.
On 29 April 2021, Lewington's 800th appearance was recognised as the Moment of the Season at the 2021 EFL Awards and was named Milton Keynes Dons Player of the Year for the 2020–21 season on 7 May 2021.
Between January and May 2018, Lewington temporarily worked in a player-coach role for the club under then manager Dan Micciche.
Dean Lewington will oversee managerial duties for the time being at MK Dons before they pick a permanent manager.
Sky Bet odds: 8/1
4) Alex Revell
Revell is a former footballer turned manager of League Two club Stevenage and has been in charge since February 2020.
At first, it was to be their first team manager until the end of the 2019–20 season following the resignation of Graham Westley, with Stevenage seven points adrift at the bottom of League Two.
He managed two games, both lost, before the season was terminated prematurely due to the Covid pandemic, with bottom club Stevenage initially relegated, but reprieved due to points deductions for Macclesfield Town.
Stevenage's struggles continued into the 2020-21 season as the team were in last place with only two wins in their first 18 matches. However, from Boxing Day on the club won 10 matches, drew nine times and only lost five games, finishing in 14th place in the league table.
As a footballer, Revell has been a League Two runner-up (2012–13) and won the League One play-offs (2013–14).
He has previously played for the likes of Cambridge, Kettering, Braintree, Brighton, Southend, Swindon, Wycombe, Leyton Orient, Rotherham, Cardiff, Wigan Athletic, MK Dons , Northampton and Stevenage.
His managerial stats: Stevenage – 16 February 2020 until Present – 55 games, 15 wins, 22 draws, 18 defeats, 27.3 win %
Sky Bet odds: 8/1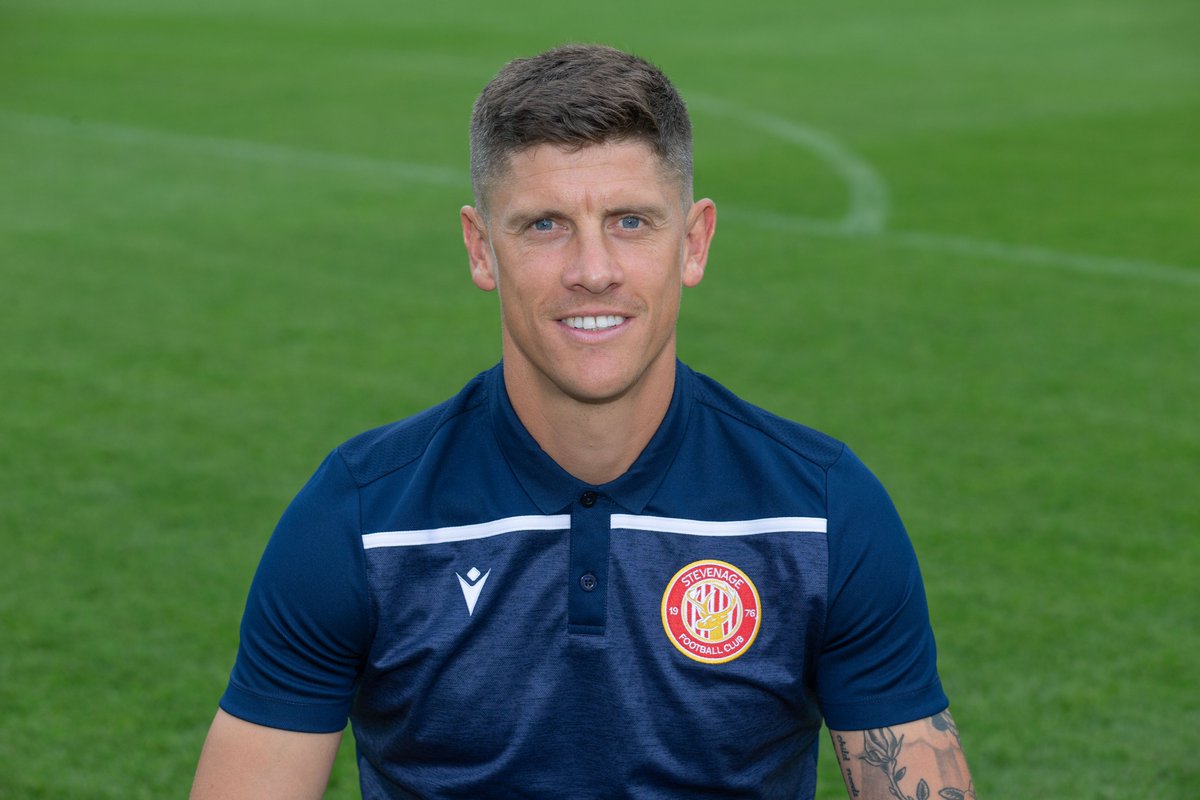 3) Michael Duff
He is the current manager of the newly promoted Cheltenham Town who were crowned champions of League Two for the 2020/21 season.
He's been in charge of the Robins since 2018 and has a win percentage of 45.6 from 147 matches managed so far, winning 67, drawing 38 and losing 42.
He is also an ex-footballer, playing for clubs such as Cheltenham, Cirencester and Burnley, making over 600 appearances in total and scoring 22 as a centre back.
Sky Bet odds: 5/1
2) John Terry
The 40-year-old former Premier League player has decided to step down from being the assistant manager at Aston Villa this summer as he looks to move into management during the 2021-22 season.
He joined the backroom staff in October 2018 after helping the club win promotion in his final playing season at Villa in 2017-18.
John said: "It has been a tremendous honour and privilege to have spent these last three years at Aston Villa, but I feel now is the right time to make the extremely difficult decision to move on.
"I want to be as respectful to the manager and everyone at Aston Villa as I can and, having given my future serious consideration over the summer, I genuinely don't feel it is fair to move into a new season without being certain of seeing that through.
"My immediate plan is to spend some quality time with my family and, thereafter, hopefully take up some invitations to visit clubs and managers around Europe to develop my aim and objective of becoming a manager.
"It has always been my ambition to move into football management and, providing the right opportunity presents itself, I feel ready to take up such a challenge."
he himself was named the top favourite for the job at Swansea, with bookies even suspending their market at one time, however it went to Russell Martin, leaving MK Dons without a manager.
Sky Bet odds: 4/1
1) Jody Morris
MK Dons are said to have already made contact with Jody Morris as they prepare for life without Russell Martin, sources have apparently told Football League World.
Morris was also in the running and interviewed to replace Cooper at Swansea before they decided to pursue Martin, and has now been identified as a potential successor to the 35-year-old at Stadium:MK.
Morris' coaching career began in the Chelsea academy, where he guided the club's under 18s squad to the quadruple in 2017/18.
The following season, he was named Frank Lampard's assistant manager at Derby County, narrowly missing out on promotion via the Championship playoffs before moving back to Stamford Bridge with the former England international.
Sky Bet odds: 2/1
Whilst MK Dons reportedly make contact with a managerial candidate as the bookies name the top six favourites, fans reacted to Russell Martin's exit…
@georgewaringGW: Disgusted. Piss poor timing from Martin and Swansea. Really, really got to feel for the club. Need to rally round them with the season so close.
@RubbishNo3: Have you got any decent players we can sign?
@jackcarter22: tinpot club with a tinpot fan base. No wonder he jumped at the first decent offer.
@Morg_99Williams: Sorry lads really pleased with the appointment every Swansea fan wants to see good football again and Cooper couldn't deliver that we've been through so many managers leaving for different clubs we know the feeling good luck for the season hope you get the right man in too
@Daveofanewcity: I got Russell Martin all wrong. I wouldn't have expected him to behave like this. Does the loyalty shown to the club by the fans over the last 18 months, during COVID, count for nothing?
@WillLee94: Embarrassing that he took the team yesterday! Shouldn't have been anywhere near it.
@dylanthomas91: On a serious note, thank you MK Dons, wish you all the best for the future and hope you get in a manager that can help you thrive.
@sanjayuk: He got the chance to manage a championship club by finishing 13th!!! As Dean Lewington said yesterday is that really a good season? If Swansea ship the goals we have conceded he will be gone by Christmas.
@allan_law7: Bring in Jody Morris then please. Played lovely attacking football at Chelsea u21. We need an attacking manager
@paul_winginit: I'll do it for free Papa John's after each training session. Every game we will give the ball away at least four times in our defensive third and we will score one 50-pass tap in goal.
@OhWhenTheTown: 😂😂😂😂
@LucasThorne14: Wish him the best? Abso-fucking-lutely not!! Hope he's sacked in 6 months and struggles for another job
@DarrellWard1966: Hahahahahahahahahaha couldn't happen to a nicer club
@Tez030587: Fact of life that there is no loyalty in football. At the end of the day Russ has left us in a better position than when he took over but it's now huge for Liam and Pete to get this next appointment right considering the clear out at this point of the season
@idontcareicba: good now go get john terry
@REvans97: Steve Cooper is available lads 🤣🤣
@scarr93: Joke!
@Chloe_Errington: So disappointing 😢
@ChrisRead85: Losing RM is one thing losing the entire management squad is awful
@EthanOsafc: Not a proper club anyway
@bhaynes190: Franchise fc being screwed. You love to see it
@csims147: Need to get someone who has the same mentality now and plays the same way, the players were built around his ethos and play style. Makes it alot harder but could be done. Let's forget about the idiot that left us so close to the first game of the season.
@dpinnington: Deano for manager!
@lewislinford1: Feel so sorry for the players and club that put so much trust and faith into that snake
@CJAFCB: Why on earth did they let him take charge yesterday ? Baffling.
@OldManWinter999: You're going to get battered by Bolton on Saturday
@Twilley3: Never seen a manager leaving a club get 95% hate and rightly so. Sold us all a dream then fucked off for a minor step up in the football pyramid. Hoping he's sacked by October – Absolute Ray
@Markeyt1991: Fucking snakes the absolute lot of them!
@R_J_M_11: Loooollll franchise FC Absolutely fuming
@KarlAda70: Their 20 fans must be gutted