Time for photos of away fans in the stands, we will be taking a look at all the different ones at this weekend's English football matches.
Unfortunately we are seeing a slightly disrupted schedule for the Premier League, EFL and Non League due to Covid, however there are still some games going ahead and thankfully lots of travelling supporters are still able to attend fixtures up and down the country.
During a very difficult time for everyone, clubs are welcoming back full crowds and get back to hearing some noise to make what football is all about.
Some clubs were briefly allowed limited crowds during last season – but for others, August will see them play in front of their own supporters in a competitive match for the first time since early 2020.
The opening few weeks of the season had plenty of emotion for thousands of fans up and down the country as they returned to places that mean so much to them.
The away day experience is one of the very best parts of following your own team, and although your alarm may be set for times of the day that, frankly, should never be seen, you still excitedly cram onto coaches or overpriced trains, and the whole experience, regardless of result, is still one you'll always remember.
As long as trains and buses are on time, the pre-match pint and grub is a vital part of the whole match day experience.
It may be tough to find a pub without hostile home fans, but it's always possible to duck into a nice little 'boozer' for a bevvy before kick-off.
While much of the 'away day' experience takes place out of the stadium, the ground itself always plays a big part.
The days of old in which away fans were in roof-less terraces being battered by the elements are becoming a distant memory – albeit they are still a problem at some settings – with modern stadia now spacious and comfortable.
Right then, time to look at photos of those away ends…
PORTSMOUTH fans at Cambridge
5️⃣ minutes to go#Pompey pic.twitter.com/VncXAKVKTk

— Portsmouth FC (@Pompey) January 3, 2022
PRESTON fans at Stoke City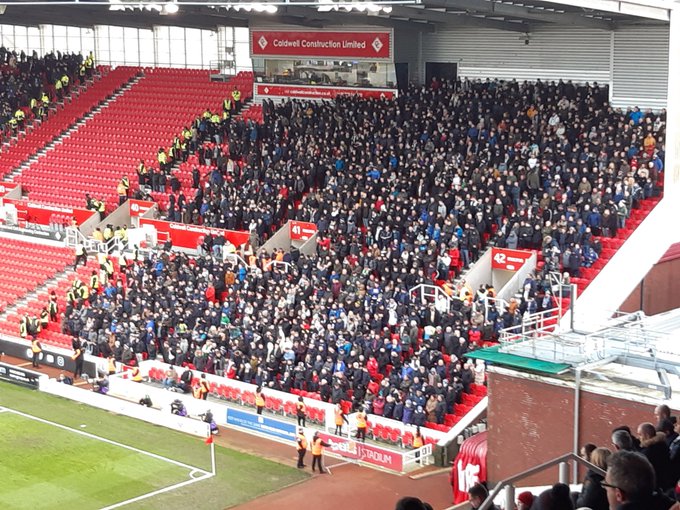 WOLVES fans at Man Utd
Wolves fans very noisy away in the corner. Just under 10 minutes until kick-off at Old Trafford. #wwfc pic.twitter.com/ubujQP9xLj

— Ben Ramsdale (@benaramsdale) January 3, 2022
DERBY fans at Reading
Derby fans at Reading today #dcfc pic.twitter.com/8N6uw79Skb

— Football Away Days (@footyawayday) January 3, 2022
HALIFAX fans at Grimsby Town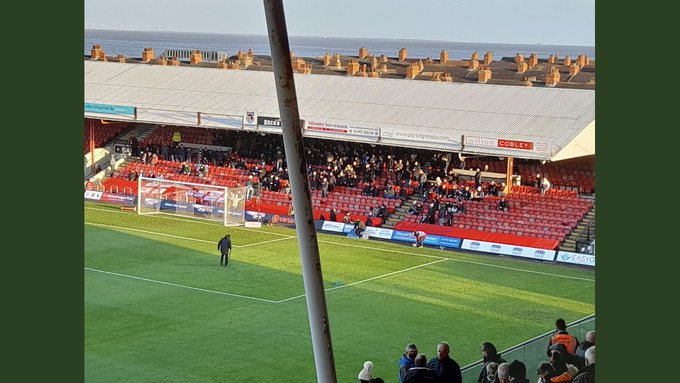 GATESHEAD fans at Blyth Spartans
The Heed Army out in force 🙌 #WorClub ⚪️⚫️ pic.twitter.com/OPOX80NdhI

— Gateshead FC (@GatesheadFC) January 2, 2022
CARDIFF fans at West Brom
Full away end, the way it should be. @PrifWeinidog #cardiffcity pic.twitter.com/LwwIPOHEE2

— Mark Smith (@markccfc70) January 2, 2022
WREXHAM fans at Notts County
TORQUAY fans at Yeovil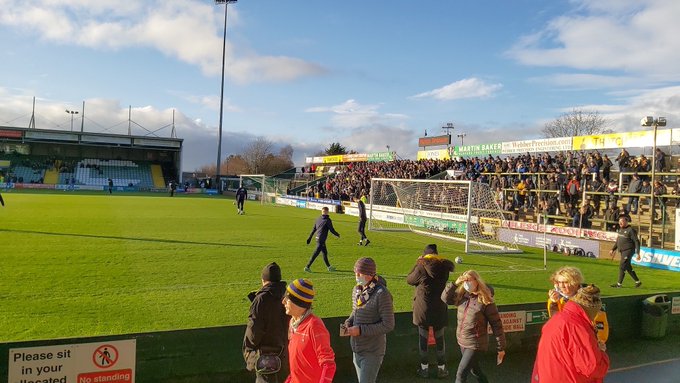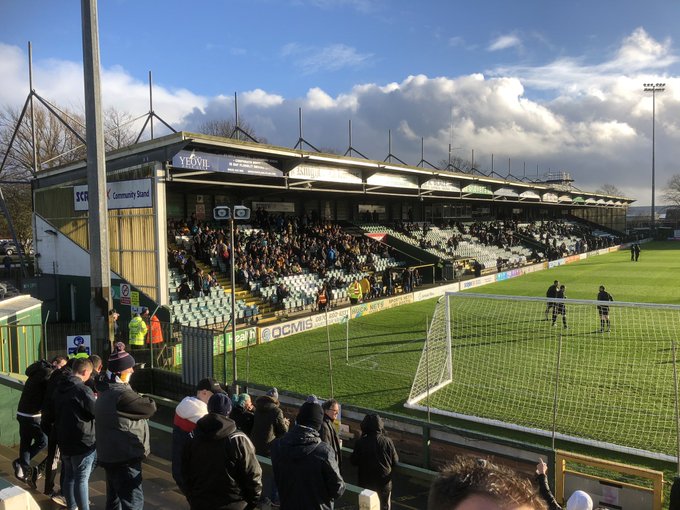 DONCASTER fans at Morecambe
SHEFFIELD WEDNESDAY fans at Shrewsbury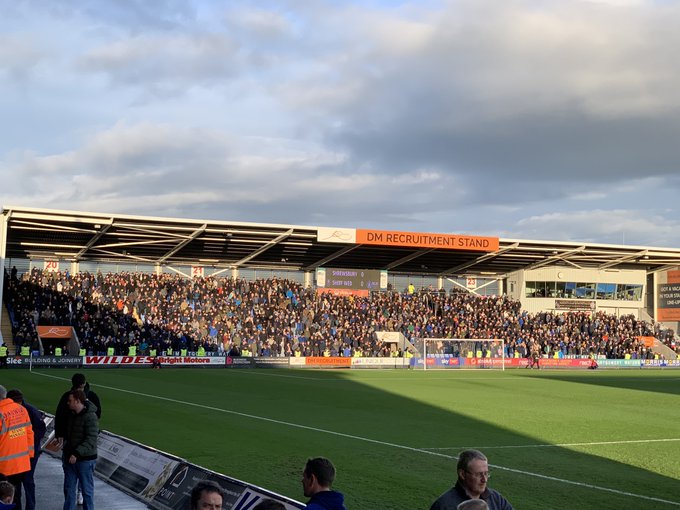 HUDDERSFIELD fans at Blackburn
Huddersfield Town fans at Blackburn #htafc #Rovers pic.twitter.com/vB2tp7knPH

— Leon Wobschall (@LeonWobYP) January 2, 2022
QPR fans at Birmingham
QPR at Birmingham today. #QPR pic.twitter.com/xljSiB6A0P

— The Away Fans (@theawayfans) January 2, 2022
ASTON VILLA fans at Brentford
2,000 travelling #avfc today pic.twitter.com/2BS3ZKIj76

— Nathan Judah (@NathanJudah) January 2, 2022
MILLWALL fans at Bristol City
View this post on Instagram
MAN CITY fans at Arsenal
View this post on Instagram
HULL fans at Blackpool
View this post on Instagram
KING'S LYNN fans at Chesterfield
BOLTON fans at Rotherham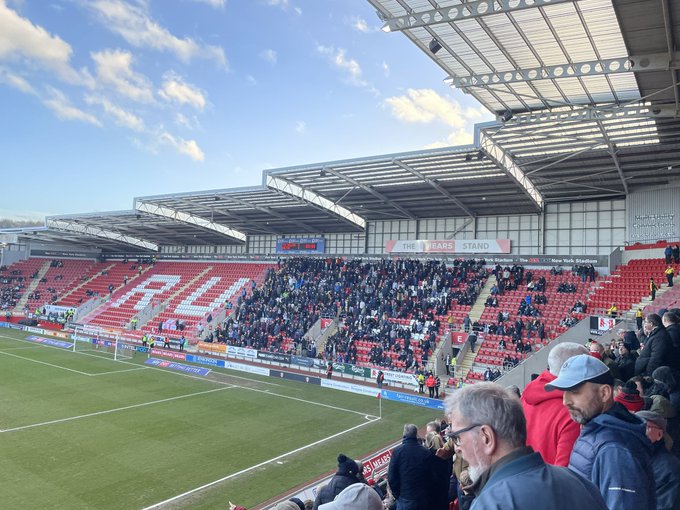 CHELTENHAM fans at Oxford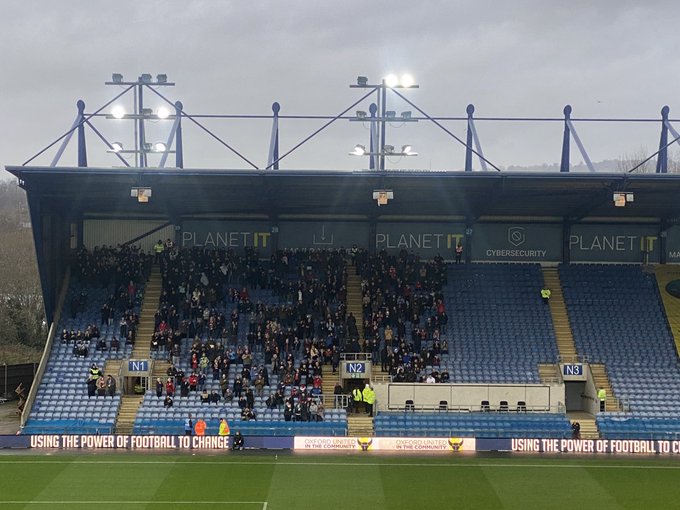 COLCHESTER fans at Crawley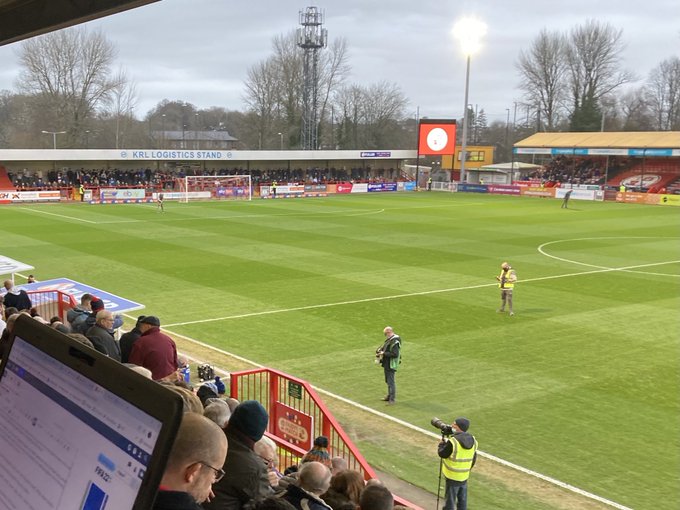 NORTHAMPTON fans at Swindon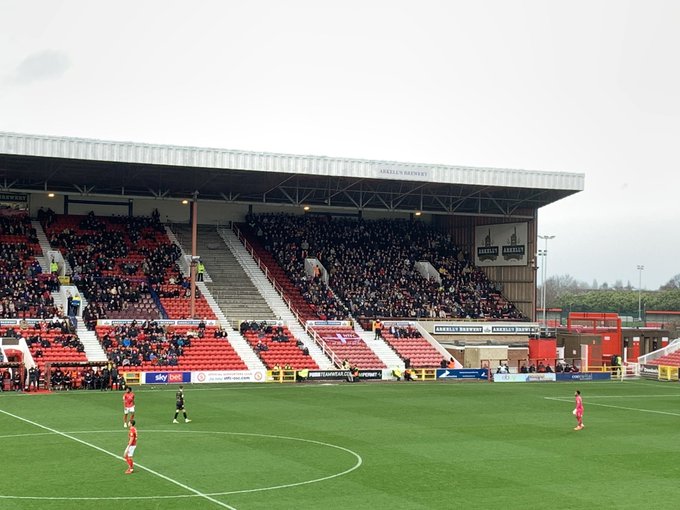 TOTTENHAM fans at Watford
WYCOMBE fans at Charlton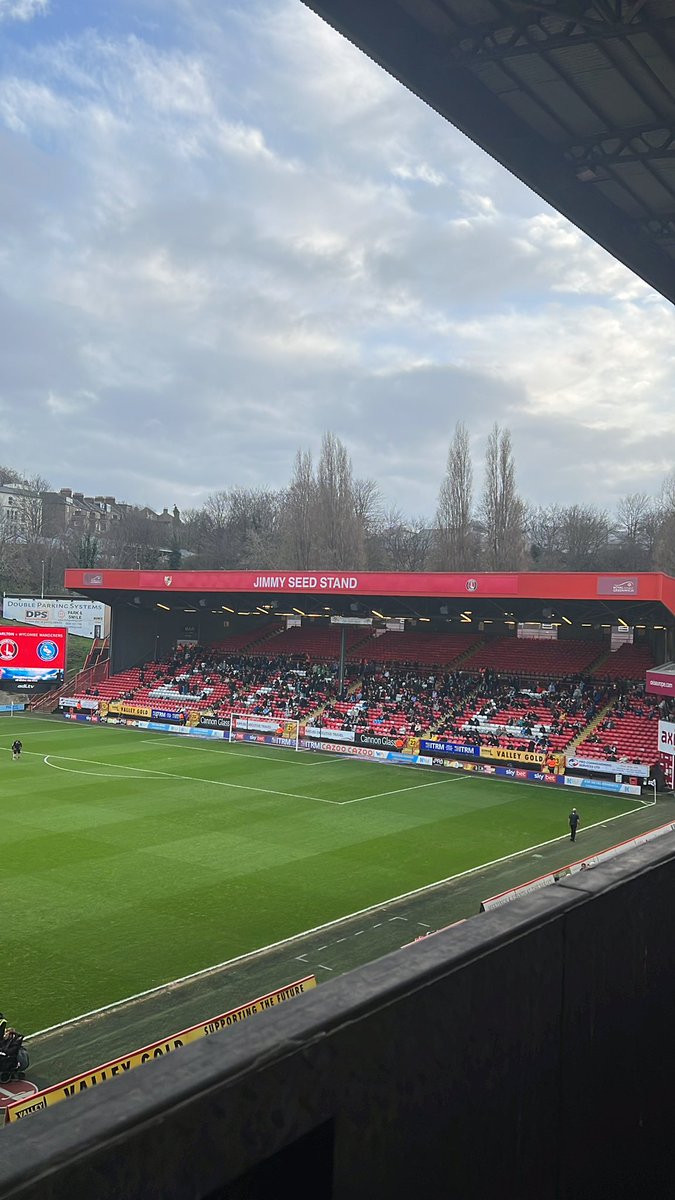 WEST HAM fans at Crystal Palace
BRADFORD fans at Barrow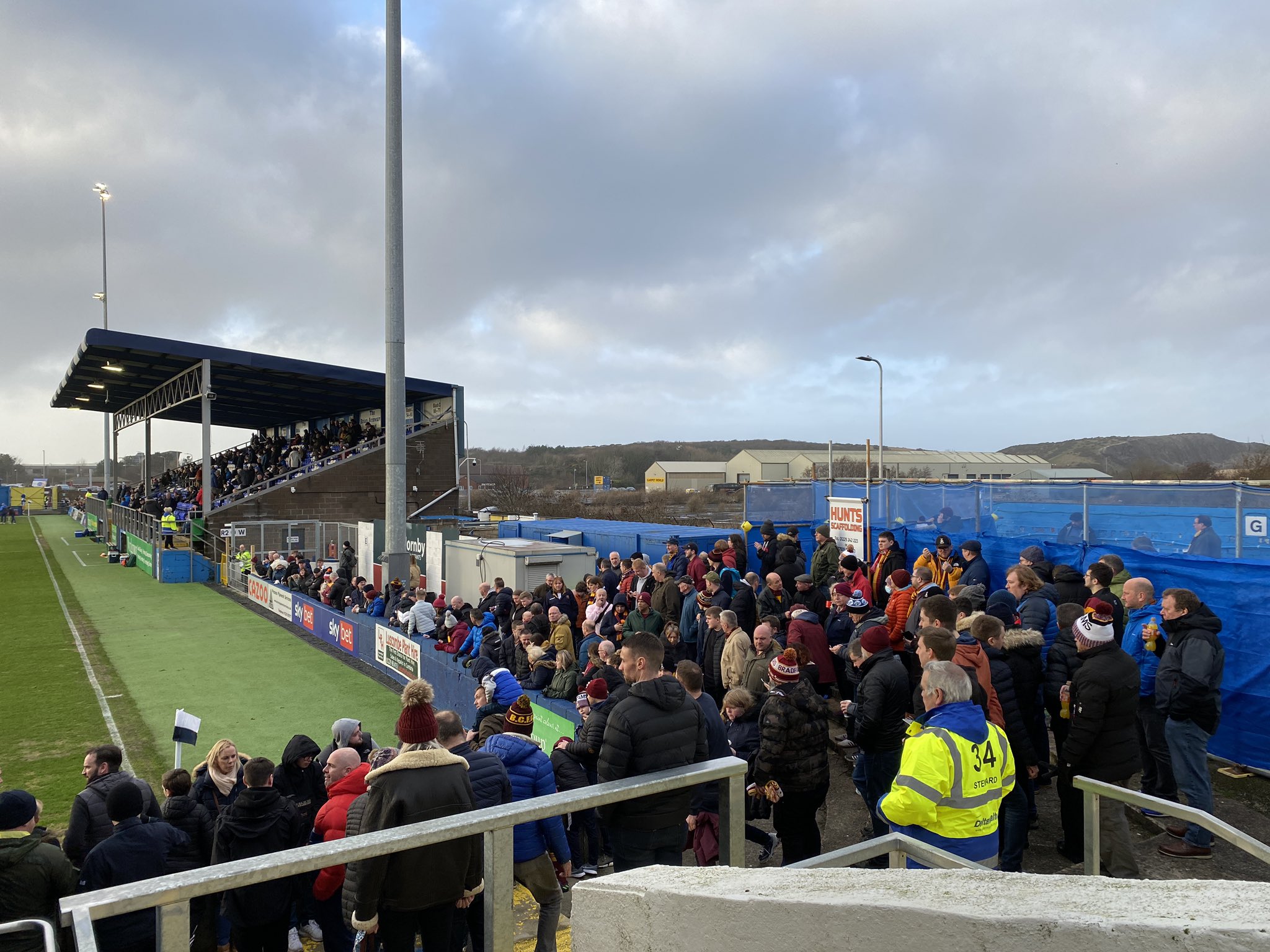 GILLINGHAM fans at MK Dons
WEST HAM fans at Crystal Palace
West Ham at Crystal Palace. #WHUFC pic.twitter.com/MhtZx8bIrj

— The Away Fans (@theawayfans) January 1, 2022
CREWE fans at Burton
The away end is filling up nicely 👏#CreweAlex pic.twitter.com/w5TavW38iB

— Crewe Alexandra (@crewealexfc) January 1, 2022
EXETER fans at Sutton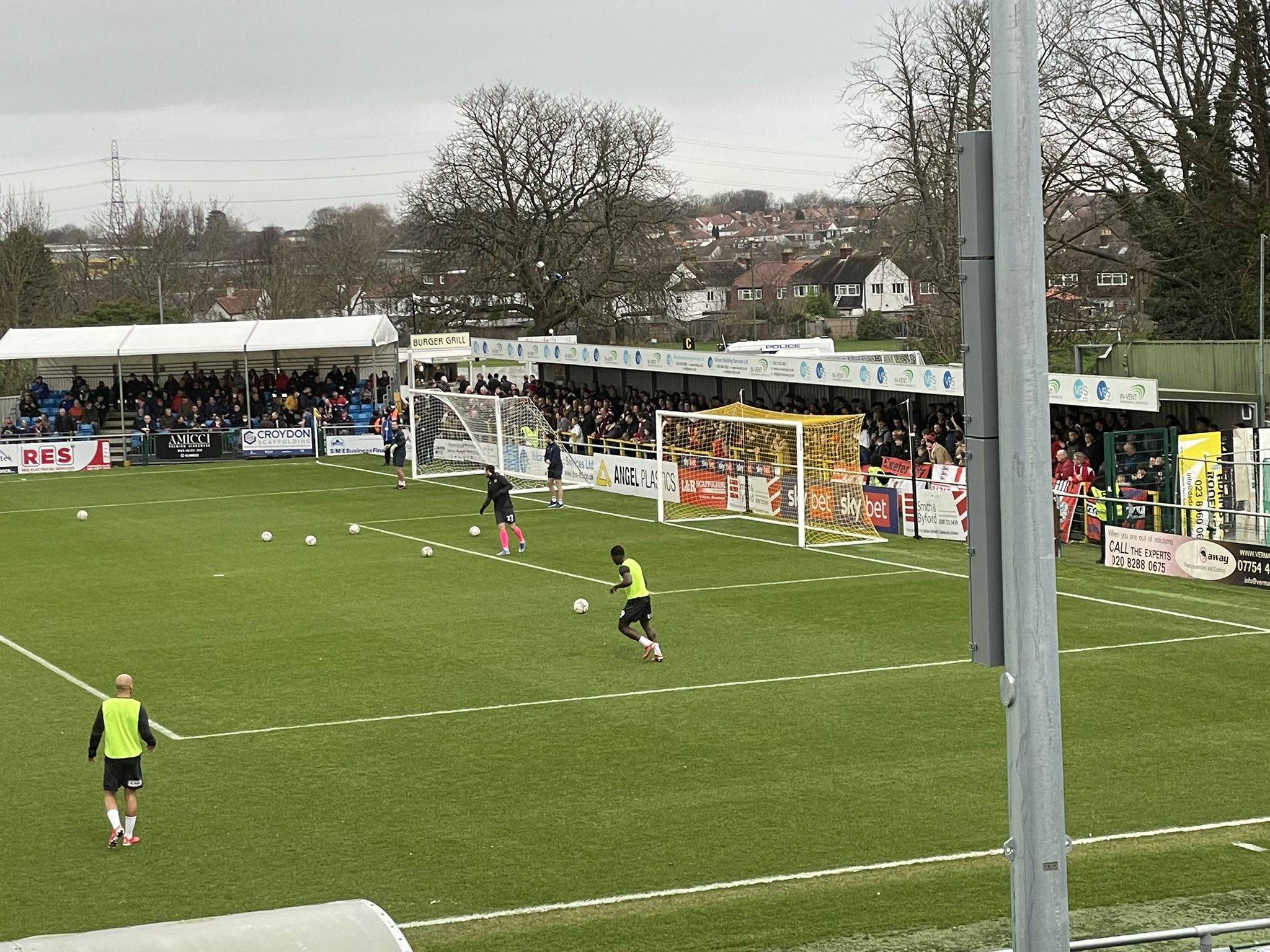 CARLISLE fans at Scunthorpe
STEVENAGE fans at Forest Green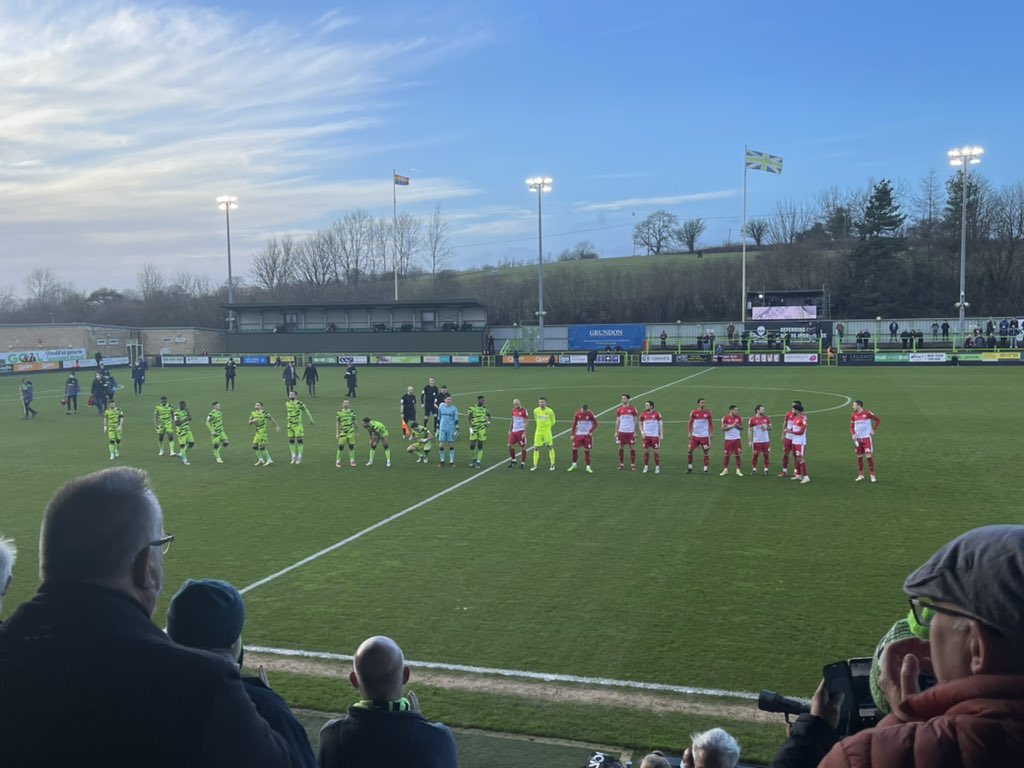 OLDHAM fans at Hartlepool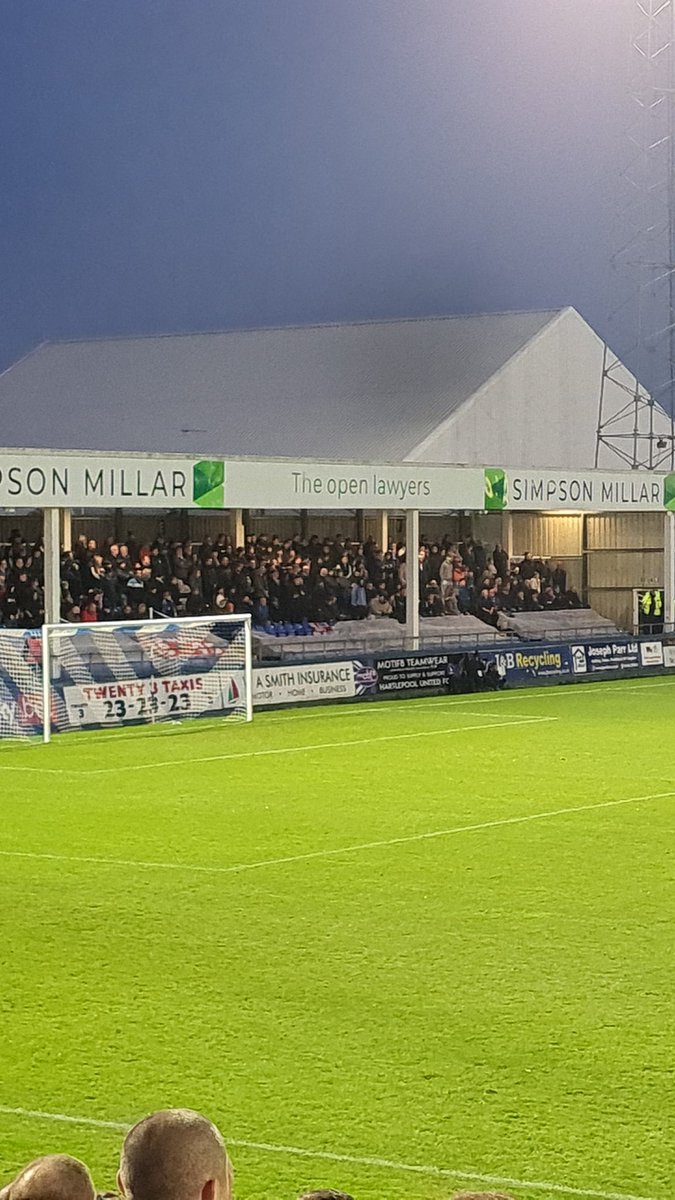 NEWPORT fans at Walsall
SPENNYMOOR fans at Darlington
A massive thanks to those who have made the trip to support us today! 👏 pic.twitter.com/KvRMhgLpaE

— Spennymoor Town FC (@SpennymoorTown) January 1, 2022
The beckoning floodlights
still work their magic,
late December's cold chill,
scarf snug round the neck.
Blood pulses through arteries,
moving as it should. Heart lifts
with every step towards the stadium.
An old pal texts me from
another game up north.
The name rings a bell.
He's at a club where my job
was to phone over a few pars
for the Saturday Pink
from a kiosk outside the ground.
Games that I didn't give a toss about,
dictated to a bored copy taker,
wishing I was somewhere else,
roaring my own team on to promotion.
But then, I remember Larkin's sigh
it wasn't the place's fault I didn't care.
A goalless draw can happen anywhere.
Poem by Greg Freeman
PREMIER LEAGUE STATEMENT:
While recognising COVID-19 challenges, League's collective intention is to continue current fixture schedule where safely possible
It was confirmed at a Premier League club meeting today that while recognising a number of clubs are experiencing COVID-19 outbreaks and challenges, it is the League's collective intention to continue the current fixture schedule where safely possible.
The health and wellbeing of all concerned remains our priority and the League will continue to monitor and reflect public health guidance, always proceeding with caution.
A range of issues were discussed at this afternoon's meeting, including the adaption of the Premier League COVID-19 postponement process in response to the impact of the Omicron variant.
The League also confirmed to its clubs today that 92 per cent of players and club staff have received one, two or three COVID-19 vaccination doses, with 84 per cent of players on the vaccination journey.
Players who have had one or two doses are required to wait for the appropriate time period before receiving either their second or booster vaccinations.
The League continues to work with clubs to encourage vaccination among players and club staff, as well as promoting the Government's public-health vaccination messaging to clubs and the wider public.