Wrexham make ambitious bids to lure in two League One players in the hope of getting out of the National League come the end of the season.
It's of course the January transfer window for EFL clubs, and with that open, the Welsh outfit are planning to match some of the stunning signings brought in last summer.
Reports have emerged claiming that they are looking at Gillingham striker Vadaine Oliver as well as AFC Wimbledon striker Ollie Palmer.
After signing the likes of Paul Mullin, Aaron Hayden, James Jones, and Ben Tozer from EFL clubs, the club find themselves 7th in the top tier of non league.
According to Football League World, Wrexham have submitted an offer of £180,000 for Palmer with the 29 year old the Wombles' joint-top goalscorer in all competitions, getting 7 goals and 4 assists in his 22 appearances in 2021/22.
Responding to Palmer's future, Robinson told the South London Press: "Ollie is certainly not someone that I want to lose – 100 per cent.
"We just want to build and move on from what we have done. We know that we're four or five points shy of where we should be in the league, and we want to rectify that.
"We have the games in hand, and we're still in the FA Cup, so there are plenty of positives this season.
"I had a good meeting with all the players on Monday – it was really positive.
"I made it quite clear to the players who was on board, and I gave them a window to come and talk to me if they had any issues or anything that they wanted to talk about because I don't want to spend 27 days talking nonsense – I just want to focus.
"I have already been offered countless players and had ridiculous conversations and texts over the past two-day period, and it just takes your focus. I don't want 27 days of just ifs, buts and maybes, I just want to entirely focus on what we're doing and where we're going."
Wrexham are also after 30 year old Vadaine Oliver, who has found the net on 5 occasions of Gillingham's 18 league goals this season, with the forward proving to be a regular starter when available.
His debut season with the Gills last time out has been described as 'prolific' after netting 17 times in 43 League One games.
This helped his side to a top half finish for 2020/22 however the excitement fizzled out for the Gills who now have sacked Steve Evans, the goals dried up, and are in the relegation zone, 23rd place and seven points from safety but some teams above them have games in hand.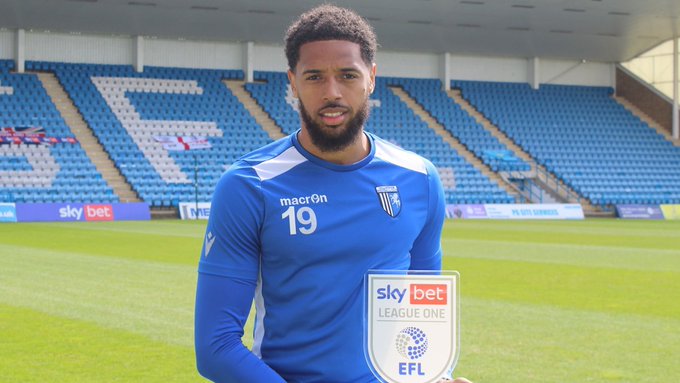 Twitter users have reacted as Wrexham make ambitious bids to lure in two League One players…
ON OLIVER:
@AustroRed: Never seen him play but he looks a big lad. Probably just what we need to get the best out of Mullin. Is he any good??
@horne1995: Wins at least 90% of his ariel duels and scored over 20 goals last season. Would be unreal for Wrexham
@beardywxm: Pass.
@Trev_GFC: A hold-up striker who scored 20 goals last year and wins the most headers in the league? Had an injury this year which is why he's only scored 7 goals or so this year. And we're talking vs Sunderland, Ipswich, Wigan, Charlton etc, not Dover.
@Lozzy_H: To honest I would let him go if the fee was right. Although he has improved as a player since he has been with us, the fact he is out of contract, over 30 and never likely to repeat last season exploits all points to reasons to sell. I would keep Dempsey than Oliver
@OwenBradley87: Go on then
@KyleJonesIV: Surely not? Then again Gillingham are a bit of a shambles atm and he's the right age to think about a decent wage for a few seasons.
@RobBaker292:
Sell him. We're going down anyway, so spend the money on getting rid of this stupid embargo, allowing us to get a new manager & build for a promotion push next season.
Or, just keep the cash and struggle to stay up in League 2
Or, refuse the bid and then sack him 3 weeks later
@Adampablo2001: What a signing this would be for us if we can pull it off 🤩
@gfc_trenbog: If the money is right let him go nobody can save us from relegation
@Smurfing_USA: Fucking tasty that cmon
@George26011: Outrageous signing if they pull it off
@WillB_2003: Would be some signing for Wrexham this. He'll score loads of goals in the National League
ON PALMER:
@MisterGLS: Hey @VancityReynolds please gerrof our strikers. (Chuck in a case of that @AviationGin and maybe we'll talk 🙂
@14thefrog: Not gonna lie, if that's true I'd tell em if they make it 200K they've got a deal.
@MasoniXVII: Needs to be a wage cap for the national league
@jimhampshire: @VancityReynolds hi mate, I know you're fairly new to 'soccer', but he's worth about £2million. Cheers x
@Tim_Lloyd1: No chance Palmer would go to Wrexham
@WDownunder: You reckon so… depends if it's silly money.