West Brom confirm that their manager Sam Allardyce is to step down, with the news coming after his side lost 3-1 against West Ham.
He will leave his role at the end of the season, the relegated Premier League club has confirmed as they prepare for life in the Championship this summer.
They currently sit 19th in the top tier of English football, picking up 26 points from 37 games played.
A statement from Sam Allardyce.

— West Bromwich Albion (@WBA) May 19, 2021
CLUB STATEMENT:
West Bromwich Albion Football Club can confirm Sam Allardyce will step down from his post as head coach at the end of the season.
The Baggies boss has released a statement detailing the reasons behind his decision, which can be read, here.
Allardyce's long-time assistant Sammy Lee and first team coach Robbie Stockdale will also depart The Hawthorns and the trio leave with the club's best wishes for the future.
Sporting and technical director, Luke Dowling, said: "Sam, Sammy and Robbie came in at a really difficult time for the football club and worked tirelessly in their efforts to keep the club in the Premier League.
"Unfortunately, collectively, we were unable to achieve our goal of surviving relegation. In the second half of the season we played with passion and desire, delivering some memorable results with organised, entertaining football.
"Ultimately, we were unable to accumulate the points total required to keep us here, but Sam certainly restored pride with a number of resilient displays.
"Sam, Ken (Chief Executive, Xu Ke) and I have discussed at length our plans for the future and we very much hoped to have Sam in charge for next season and beyond.
"Sam and his coaching staff have been excellent to work with and I would like to thank them all for their efforts.
"Sam has given his reasons for leaving and we respect his decision. He has been brilliant to work with and I wish him, Sammy and Robbie all the very best in the future. They will always be welcome at The Hawthorns."
Albion will now begin the process of sourcing a replacement for Sam Allardyce as head coach.
– STATEMENT ENDS –
West Ham put themselves in pole position to qualify for the Europa League after a 3-1 win at West Brom; Declan Rice missed early penalty before Matheus Periera gave the hosts the lead; but late goals from Angelo Ogbonna and Michail Antonio secured a big win for the Hammers.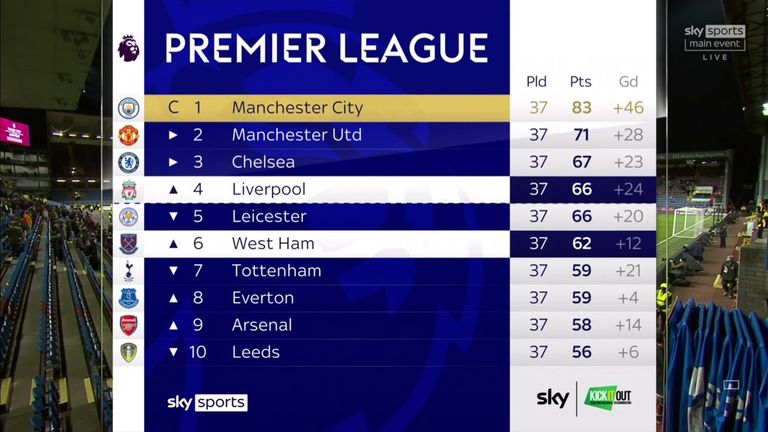 Departing West Brom boss Sam Allardyce, speaking to Sky Sports: "For me it is a long term prospect for somebody more than me. I am as you always say a man that comes and saves a club, a man who is short term. I am happy with that. That is my life for the last few years.
"I think it needs someone to take the club by the scruff of the net and take them up. I thank the club for the opportunity to stay and I'd like to thank the fans cheering us on tonight.
"I haven't been more than that [a firefighter] for the last six or seven years because that is all you lot talk about.
"If you thought that was long ball today then somebody is deluded.
"I have made that decision, a very difficult decision to make on the basis of what West Brom. I didn't expect to come here to be talking about this, I expected to come here talking to you with a chance of staying up with a game or two to go.
"I am my own man. That is who I am. Very generous and very flattered they wanted me to stay."
What is next? "Holiday!"
Sam Allardyce to the fans: "I'm sad I've not kept you up. I loved you being here today and I felt the atmosphere which was fantastic."
🚨 BREAKING 🚨

Sam Allardyce is stepping down as West Brom manager at the end of this season pic.twitter.com/phbj1Tu28l

— Football Daily (@footballdaily) May 19, 2021
More from Sam Allardyce, speaking to BBC Sport: "I am very pleased that West Brom wanted me to stay. I am not long term. They need long term. They need planning for next season to get back up and beyond.
"My statement has distracted from my team's performance tonight. As a team I cannot thank the players enough for being tactically so good. They were brilliant tactically against Liverpool, which they got no credit for, and they were very good tactically today.
"Very pleased with a great footballing performance."
On why he is not a long term manager: "You all know I am short term manager, you have all seen me like that for last six years. That is me, that is where I lie and that is what you continue to think.
"I just want to say to West Brom fans I am sad I did not keep you up, someone else will come in."
Will he stay in management? "One never knows. I am not in charge of what job I am going to take. I cannot demand a job anytime I feel like it."
West Brom's Kyle Bartley, speaking to Sky Sports: "Sam Allardyce has literally just told us as we got in the dressing room. It's a bit of a shock. I think most of us expected he would be here next season.
"He just said that he had come to a decision that he won't be here next year. He thinks the club would be in better hands going in a different direction.
"I thought he would have been fantastic for us next year. I'd have thought we would have a really good chance of going back up. But I fully respect his decision."
West Ham boss David Moyes, speaking to Sky Sports: "We played well in recent games, we didn't play well tonight but we got the goals we needed."
A point on Sunday would secure sixth and Europa League, how does that sound? "It sounds great. I am quite calm about it because I know we have to still go and earn it.
"Overall we have earned it this year but we have a bit to do yet and hopefully we can get over the line."
🗣 "Any European football if you'd of given us it, we'd have played in anything, but overall we've earnt it this year."

David Moyes was asked whether Europa Conference League would suffice if they missed out on Europa pic.twitter.com/SfY0gSrlN3

— Football Daily (@footballdaily) May 19, 2021
West Ham's Angelo Ogbonna: "We showed West Ham's character. It was a fantastic game. We knew this game could be really dangerous for us but we stuck at it and got the win.
"I wasn't really concentrating on Tottenham's result because we had to do our game and then see what we can achieve. We showed our character.
"I can't wait to see our fans. Without fans football is nothing. We are not really concentrating on the position but the performance. Hopefully we get the three points and we will see what we can achieve."
Fans reacted as West Brom confirm their manager is to step down…
@tomwba1309: All the best sam, improved the club massively and if he was brought in sooner we could have possibly stayed up UTA
@AndyLeeman91: 19 points from 24 games. Less than 1 point a game. We needed over 39 to stay up. Just no. He's had 2/3's of the season not 5 games. Failed by some distance. Big Sam and wba was never a good fit.
@pajhuggy: Thanks for restoring some pride in the club, you reshaped and organised, and made us compete. Great football man
@Kevwoodh24: Couldn't hack a season in the championship, egos taken a massive dent with this relegation West Brom deserve better anyway, good luck next season to the team
@Barnaby1996: I like the statement. Ambitious offer. Left only because he doesn't want to commit to long at this stage. Hopefully get a young manager in.
@robwilliams93: Shame as I'm sure he'd have got us back up. But if his hearts not in it best to move on. Wonder who takes the job? Hodgson, Wilder, Appleton? #wba
@slaterbaggies89: We're fucked!
@TomosEdney: Thanks for the memories big sam, at first i didn't like the decision but you deffo gave it ur best shot and that's all we ask. hopefully we can find a good new manager and maybe a new owner COYB
@georgewba01: miss you already big sam
@Adam_WBAFC: THIS CLUB WILL BE THE DEATH OF ME MAN ALL I WANT IS STABILITY FOR THIS CLUB
@rmelrose11: By the time he got in what we needed it was too late. Zero blame at his door from me for this season. That's down to Bilic and Dowling #wba
@WestBromAmerica: Too late to get Slav back?
@JTHicky07: It was an inevitable task and with proper funding maybe a different story, thanks for everything Big Sam
@cds_wba: Happy with this. Don't think he was the man to oversee a rebuild and implement any kind of long term success. Will be interesting to see who we turn to, my guess would be Wilder but we'll see Eyes#wba
@Albionwestand: Dark times ahead for us. #wba
@migrainebhoy1: See the gravy swilling prick has bailed on @WBA. What an arsehole.
@sean_rich96: All things considered sensible decision. Justified reasons, WBA given PP suit a young, fresh manager & approach, promotion & stability is a multi year project. Sam only *just* got WHU up last time in the Champ, clearly took its toll. He has another PL firefight in him though…
@StuHartland: Allardyce is off then…… tells you all you need to know about the support the next mug who accepts the job will get from the current regime …. grim #wba
@Dutts4: #WBA allow a few fans in. Fat Sam announces he's standing down because he's too good for the Championship. Who'd have guessed? WBA fans aren't daft.
@Philip_RJ89: I'm not surprised that Sam Allardyce is leaving WBA. At his age, and after the career he's had, you get the sense that a 46-game Championship slog isn't particularly appealing to him. Be interesting to see what his next move is.
@DoodWBA: I really hope whoever comes in doesn't give want to keep sawyers or livermore. I want a fresh start get some new players in and ship out dead wood. The Kanu's and Jakes need to move on. #WBA
@le_lebouf76: I put up my thoughts on all things #wba I've not the time to respond to everyone or endless debates and that's not a bad thing on here – but one thing we can all agree on – who ever Is the nxt boss we have no time to waste in getting him in the building #wba
@grizzly1479: Do we assume by Sams decision that the funds wont be there for the massive rebuild needed ? #wba
@James_Morrall93: Got a dodgy feeling we ain't bouncing back this time round. Clubs a fucking mess, owners a prick, 2 best players are going on the cheap and 60% of the squad is dead wood or contract up. #wba
@P4ulG87: I see that as Allardyce saying that's him done with football management. Probably angling for a job like Director of Football. Proof will be in the next few months and who his successor is. What money we spend, what players retain. Could be exciting, could be disaster. #WBA
@WBAFC_TOM: Today wasn't about the result, today wasn't about the performance (although we was good), today was about having fans back inside the stadium, and the atmosphere was brilliant. Massive summer coming up, we need to get the manager in early, and build what he wants. #wba
@Nik_Ader: If I believed it was for the reason of wanting to blood youth and rejuvenate us I would back the club to the hilt but I know deep down it's not. Nothing has said long term about this club in 8 years. #wba
@DexWBA__: Hated him at the start but he grew on me and I actually quite liked him in the end. Sad to see him go. Wilder is the man for me.. #WBA
@sooty19771: Chris Wilder I fully expect it to happen now!! My choice would be Darren Fletcher tho! #WBA #Baggies
@sjpatel212: This actually is our chance to build a long term structure at the club with a clear strategy instead of just pinning our hopes on a manager to bring us back but it won't be happening will it. That's what the club really needs, not the just the right man in charge #wba
@TRCodie_: Professional response from a man who has been nothing but honest since he came. Wish him all the best #wba
@TKPwba: I was looking forward to next season but this is just shite. He was the man for the job ffs
@Adam_Dandy: Act quick and bring someone in. Give them all of close season and pre season building the squad. #wba
@Boab10s: Should have never taken it in the first place.
@JakeShort02: Improved us massively, Shame really
@richwba18: Thanks for the ride Big Sam, sorry we gave you an absolute clusterfuck left by Bilic x
— Tom Fletcher (@tomfletcher1978) May 19, 2021
Only one man for the job now… pic.twitter.com/YhbIEs9UAl

— Tony LUFC 🏆 (@Tonylufc28) May 19, 2021
See ya pic.twitter.com/9At3DYEPN2

— Jools (@Jools_Orca) May 19, 2021
: