The top six favourites to become new Cardiff manager has been updated, and the leading contender is reportedly 'unlikely to take over'.
Manager Mick McCarthy left the club following Saturday's 2-0 home defeat by Middlesbrough, the Bluebirds' eighth straight loss, and the worst run in the club's history.
That was followed by a midweek defeat at Fulham and last weekend's humbling 3-0 loss at south Wales rivals Swansea City.
McCarthy departs with Cardiff sitting 21st in the Championship table, one point above the relegation places. The former Republic of Ireland boss, 62, had been in charge since January. McCarthy's assistant Terry Connor has also left the club.
A Cardiff statement said: "Cardiff City Football Club can confirm that first-team manager Mick McCarthy and assistant manager Terry Connor have left the club by mutual agreement and with immediate effect.
"We would like to thank Mick and Terry for their efforts during their time with the Bluebirds and wish them all the best for the future.
"Steve Morison and Tom Ramasut will oversee first-team duties at this time, as the board of directors begin the process of appointing a permanent replacement."
So who are the top six favourites to become new Cardiff manager? Find out what is being said below…
6) Chris Hughton – 12/1
Former Nottingham Forest boss Chris Hughton is said to be among the potential contenders for the Cardiff City job, though the news hasn't go down well with Bluebirds fans.
The 62-year-old was axed by the Reds last month, less than a year after taking charge, as he paid the price for a shocking start to the season which had left the team rock bottom of the Championship table.
He could be among the contenders to replace Mick McCarthy in the Bluebirds' hot-seat as they look to arrest their own miserable form.
WalesOnline report Cardiff have been "inundated with applications from managers" and have also "drawn up their own initial hit-list of candidates".
They say: "These range from experienced hands such as Chris Hughton and Chris Wilder through to the inexperienced duo of Craig Bellamy and even Brian Barry-Murphy, the little-known former Rochdale boss who is head of Manchester City's Elite Development Squad and who works closely with Pep Guardiola."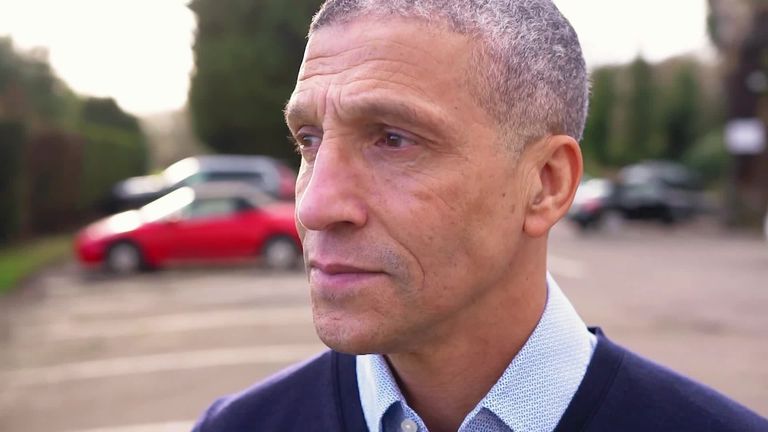 5) Steve Morison – 10/1
It is understood under-23s boss Steve Morison and his assistant Tom Ramasut will be in charge for the next three games – against Stoke, QPR and Huddersfield – to take Cardiff into the international break.
He previously played for Wales, Northampton, Bishop's Stortford, Stevenage, Millwall, Norwich, Leeds, Millwall and Shrewsbury Town.
38 year old Morison earned his first coaching badge at Protec Football Academy during his playing career. He subsequently earned his UEFA Pro Licence and, after retiring as a player in October 2019, began coaching at the academies of former clubs Northampton Town and Millwall. He was appointed as the lead coach of the Cardiff City under-23 team on 10 February 2020, joining up with Cardiff manager Neil Harris, who he played alongside and was managed by at Millwall.
WalesOnline say: "Cardiff will properly assess the options as the Board debate whether to go for a younger man with a vision for the future, or an experienced older hand to dig them out of the current mess.
"It is understood owner Vincent Tan is leaning towards a younger figure. Ultimately, he will have the final say on who becomes Mick McCarthy's successor."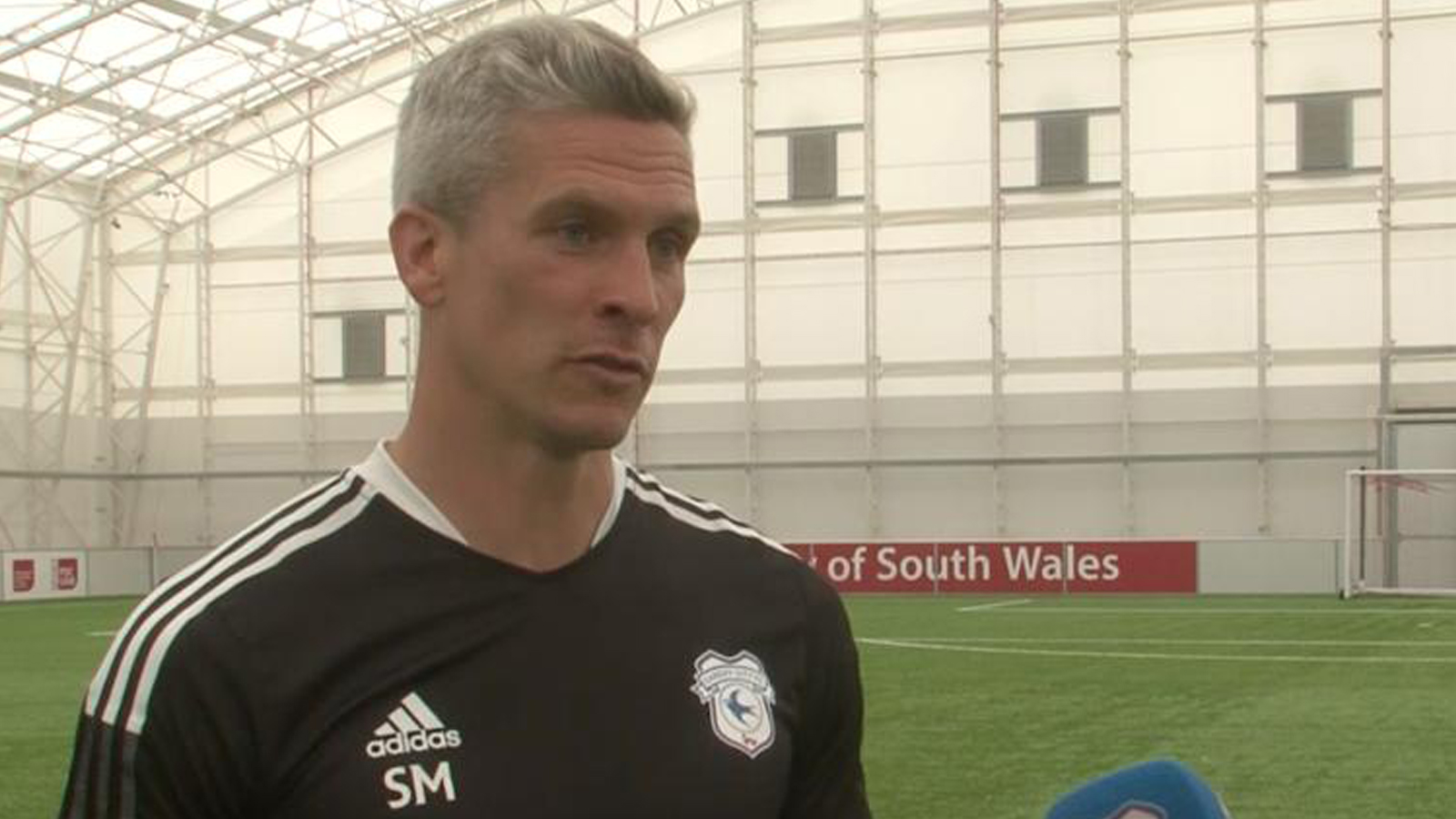 4) Neil Harris – 8/1
Neil Harris is an English professional football manager and former footballer who played as a striker. He was most recently the manager of Championship club Cardiff City.
Harris is Millwall's all-time record goalscorer, with 138 goals in all competitions. He broke the previous record of 111 goals, held by Teddy Sheringham, on the 13th of January 2009, during a 3–2 away win at Crewe Alexandra.
He has made the fourth most appearances for the club, with 432. He also played for Cambridge City, Cardiff City, Nottingham Forest, Gillingham and Southend United.
Harris retired from professional football in June 2013 and took up a coaching role at Millwall.
Having briefly acted as caretaker-manager after the dismissal of Steve Lomas in January 2014, Harris was given the same role following the dismissal of Ian Holloway in March 2015 and was confirmed as permanent manager of Millwall on the 29th of April 2015.
He moved on to become manager of Cardiff City in November 2019, but was sacked in January 2021.
The Bluebirds had initially only won three of their opening 13 fixtures, inviting pressure on Harris. A 4-match winning streak was undone by 6 straight defeats that sealed his fate as manager.
3) Jody Morris – 5/1
Cardiff City are considering making a move for former Chelsea assistant manager Jody Morris, according to BBC Radio Wales, via Wales Online.
Morris was believed to have held talks with Swansea City in the summer before they eventually hired Russell Martin from MK Dons.
The 42-year-old remains available and looks to be handed an opportunity as a number one having served as an assistant to Frank Lampard at Chelsea.
As a midfielder, Morris played for Chelsea, Leeds United, Rotherham United, Millwall, St Johnstone and Bristol City. He won several trophies at Chelsea, including the UEFA Super Cup in 1998 and FA Cup in 2000.
2) Michael Flynn – 9/2
Flynn resigned on the 1st of October 2021 after nine league matches of the 2021-22 season with Newport sitting 15th in League Two. Newport's assistant manager Wayne Hatswell was appointed as caretaker team manager.
The 40-year-old had been in charge since 2017 and had a contract that ran through until the end of the season.
Flynn, who had three spells as a player with Newport, spearheaded County's great escape from relegation in 2017 when they were 11 points adrift with 12 games to go.
He came agonisingly close taking the club up to the third tier of English football for the first time since 1987 only to suffer controversial playoff final defeats to Tranmere Rovers in 2019 and Morecambe last season.
Flynn's teams saw plenty of strong league performances as well as cup runs that brought much-needed income into the club.
In 2018, they knocked out then-Championship club Leeds United to earn an FA Cup tie with Tottenham Hotspur, with Harry Kane's late equaliser denying County a famous win but leading to a lucrative replay at Wembley.
The following year the Exiles knocked out Leicester and Middlesbrough to set up a tie with Manchester City in Newport, with Pep Guardiola's side winning 4-1.
Last season, County also earned victories against Swansea and Watford in the Carabao Cup before being knocked out on penalties by Newcastle, then they suffered a shootout defeat to Brighton in the FA Cup.
The campaign ended in controversy against Morecambe – with the Exiles denied one clear spot kick before the solitary goal came from a disputed one – and Flynn failed to get the promotion he craved for his hometown club.
1) Chris Wilder – 6/4
Bookmakers' favourite Chris Wilder is unlikely to take over as Cardiff City manager, the BBC have claimed, despite the former Sheffield United boss being the heavy favourite since McCarthy's sacking.
It is no coincidence that has been the case following his appearance in the stands at Craven Cottage last Wednesday when Cardiff lost 2-0 to Fulham in McCarthy's penultimate match.
However, the BBC claim his appointment is far from a forgone conclusion.
"The bookies favourite is Chris Wilder," BBC football correspondent Rob Phillips said on Radio Wales on Monday morning.
"He was just sat behind me at the Fulham game last week. I think Cardiff would be interested in him, although we are hearing that now seems unlikely.
"Jody Morris, the (former) Chelsea No,2 to Frank Lampard and was in their academy, he has come into consideration as well.
"And there is Brian Barry-Murphy, who runs the Manchester City under-23s.
"I think what Cardiff have to do now… they are caught between needing someone with experience to try and keep them up this season. If Barnsley had won [Cardiff] would have been in the bottom three, but Barnsley lost to Sheffield United.
"They have got to tally that with… it is time that the club had a distinct philosophy in place and they need to give someone time.
"They've got to decide what they want. Do they want a hungry coach, like Mark Hudson, former captain, or Mike Flynn, the former Newport County manager who is out of work and on their doorstep?
"Or do they need someone more experienced?
"I think the Cardiff fans would be ready now to go with someone, give them two or three years and try and change the way the club play."