The top six favourites to become new Barnsley boss has been revealed as the club's manager Poya Asbaghi departs with relegation confirmed.
Their fate was sealed on Friday night, when they lost 2-1 away to Huddersfield, and on Sunday they announced that the 36-year-old Asbaghi has left the club after just five months in charge.
He oversaw just five wins in his 36 matches come in to replace Markus Schopp, who was axed after just 15 games.
Barnsley Football Club can confirm the departure of both Poya Asbaghi as First Team Head Coach, and Ferran Sibila as Assistant Coach, by mutual consent.

— Barnsley FC (@BarnsleyFC) April 24, 2022
CLUB STATEMENT:
Barnsley Football Club can confirm the departure of both Poya Asbaghi as First Team Head Coach, and Ferran Sibila as Assistant Coach, by mutual consent.
The Swede was appointed in the role in November of 2021 and proved popular with players and staff alike here at Oakwell. Taking over in difficult circumstances, Asbaghi gradually improved the side's performances but ultimately it wasn't enough.
On his departure, Poya Asbaghi said: "I want to thank everybody at Oakwell for their time and efforts over the last months, this of course includes players, fans and staff. It's been a real privilege to work in Barnsley and I wish everybody all the very best for the upcoming seasons."
After Friday night's defeat at Huddersfield Town confirmed the club's relegation from the Championship, both parties agreed to end the 36-year-old's tenure.
Assistant Coach Ferran Sibila will also depart, and the Club would like to thank both men for their tireless efforts and outstanding professionalism across this challenging 21/22 campaign.
Khaled El-Ahmad, Chief Executive Officer added: "On behalf of Barnsley Football Club, I would like to thank both Poya and Ferran for their hard work and professionalism during a difficult time.
"Our search for a new coach has already started and an announcement will follow once that process is concluded."
Martin Devaney will now take charge of first team affairs, assisted by Tom Harban and Jo Laumann for the remainder of the 21/22 season, with the Reds set to welcome Blackpool FC to Oakwell on Tuesday night.
Asbaghi, whose was a coach with the Sweden's under-21s, said when asked what needed to change next season: "Everybody has demands on what they want and the kind of environment they want to work in."
"There are demands on me as a coach. There will be time now to reflect for everyone and you will have a clear answer from me soon (on future). But it has to be an environment where it mirrors yourself. As a player you want to be in a team where you know players around you have the same attitude. The time will come soon where we reflect and ask 'do we get that from each other?'
"If we do then good, if we don't – we will see. There are people in positions in this club that I hope have even better awareness than me on this. Let's just say that Barnsley as a club, with the budget they have – in the Championship it's the lowest, and in League One it will not be among the best – this is a club pretty dependant on making good choices.
"They have to make smarter decisions than most other clubs with better budgets. That requires making not just one or two good decisions. They pretty much all have to be right. The margin of error is bigger elsewhere than it is here."
So who are the top six favourites to become new Barnsley boss?
Martin Devaney – 4/1
Martin Devaney is a football coach and former professional midfielder who is currently the caretaker manager of Barnsley. Born of Irish parents, Devaney has played for the Ireland under-16s and also had spells for Cheltenham, Barnsley, MK Dons, Walsall, Tranmere, Kidderminster, Hyde and Worcester.
After gaining his UEFA 'A' Coaching License, Devaney was named as a Professional Development Phase Coach at the Tykes in November 2015 and went on to work with the club's Academy and Development squads.
With Barnsley in his playing days, he had become a firm favourite with the fans, earning the nickname 'Disco' due to his tendency to trick defenders with spectacular footwork.
Gareth Ainsworth – 4/1
Gareth Ainsworth is an English professional football manager and former player who is the manager of League One club Wycombe Wanderers.
A former youth player at Blackburn Rovers, the midfielder, who is known for his crossing ability, won a move to Preston North End in 1992 after impressing at non-league Northwich Victoria. He moved on to Cambridge United, who in turn loaned him back to Northwich Victoria. He returned to Preston North End in 1993, and established himself in the first team during his second spell at the club. Sold on to Lincoln City in October 1995 for a £25,000 fee, his performances at Lincoln earned him a place on the PFA Third Division Team of the Year in 1996–97, and also won him a £500,000 move to Port Vale in September 1997. After being named as the Port Vale F.C. Player of the Year in 1998, he was sold on to Premier League Wimbledon for £2 million in October 1998. He was dogged by injuries at the club, and following loan spells with Preston North End and Walsall, he moved on to Cardiff City for a nominal fee in March 2003. He signed with Queens Park Rangers in June 2003, and after went on to spend seven years with the club. During his time at QPR he helped the club to win promotion out of the Second Division in 2003–04, and twice served as caretaker-manager.
He joined Wycombe Wanderers in February 2010, following a short loan period. He was named in the PFA League Two Team of the Year in 2010–11, as Wycombe won promotion out of the division. He was appointed as the club's manager in November 2012, after a short period as caretaker-manager. He retired from regular playing appearances to concentrate on his management duties in April 2013, but remained registered as a player. He led the club to promotion from League Two at the end of the 2017–18 season and then from League One in 2020, securing a place in the Championship for the first time in the club's history. They were relegated in 2020/21, finishing 22nd, getting 43 points from 46 games played. They hope to finish the 2021/22 season in the playoffs with just one game left and sitting just a point behind them outside the playoffs and with a game in hand are Sheffield Wednesday.
Michael Duff – 5/1
He is the current manager of the Cheltenham Town who were crowned champions of League Two for the 2020/21 season and have held their own in the third tier for 2021/22, sitting 15th and are safe.
He's been in charge of the Robins since 2018 and has a win percentage of 40.6 from 202 matches managed so far, winning 82, drawing 59 and losing 61.
He is also an ex-footballer, playing for clubs such as Cheltenham, Cirencester and Burnley, making over 600 appearances in total and scoring 22 as a centre back.
Jonathan Woodgate – 8/1
Jonathan Woodgate is an English football manager and former player who was most recently the manager of AFC Bournemouth.
Woodgate started his career at Middlesbrough but moved to Leeds at the age of sixteen, before getting sold to Newcastle United for £9 million in 2003, where he impressed despite injury problems. His performances in Europe for Newcastle led to Real Madrid signing him for £13.4 million in 2004. Injuries stopped his time in Madrid, failing to make a single appearance in the entire 2004–05 season. On his debut for Real Madrid, he scored an own goal and was sent off for two bookable offences.
He went on to play 14 times for them before joining his hometown club Middlesbrough on loan, then permanently for a fee of £7 million. He joined Tottenham for £8 million in 2008 and scored the winning goal for Spurs in the League Cup Final against Chelsea and went on to play 44 times in the 2008–09 season. After more injury problems, he only made four appearances in the next two seasons and was released in 2011 and signed a pay-as-you-play deal with Stoke City. He spent the 2011–12 season at Stoke and after his contract expired re-signed for Middlesbrough, remaining there until his retirement in 2016.
Following retirement, Woodgate took up a number of coaching roles at Middlesbrough until June 2019 when he was appointed manager of the club, following the departure of Tony Pulis. He stayed in the role for just over a year before he was dismissed in June 2020, going on to join the coaching staff at Bournemouth on the 1st of February 2021 before being appointed as caretaker manager two days later, following the sacking of Jason Tindall.
On the 21st February, he was given the role until the end of the season, but left in June after failing to lead the club back to the Premier League via the playoffs.
Daniel Stendel – 8/1
Daniel Stendel is a German professional football manager and former player who last managed Ligue 2 club AS Nancy.
He played as a striker in his native Germany, spending most of his playing career with Hannover 96, who he later went on to manage. Stendel then had a spell as manager of Barnsley, helping them win promotion to the Championship in his only full season before he was dismissed in October 2019.
He was appointed manager of Scottish club Hearts in December 2019, but they were relegated after the curtailed 2019–20 season, and in June 2020 Stendel was replaced as manager.
In May 2021 he was appointed manager of AS Nancy, but was dismissed by the French club in September 2021, with the club at the bottom of the league table with no wins in the opening ten games.
Lee Johnson – 10/1
Prior to becoming a manager, he played for the likes of Brighton & Hove Albion, Yeovil Town, Heart of Midlothian, Bristol City, Derby County, Chesterfield and Kilmarnock.
He made his managerial debut with Oldham Athletic in 2013, then took charge of Barnsley between 2015 and 2016, and spent four years as head coach of Bristol City before his dismissal in July 2020.
In December 2020, Johnson was appointed as head coach at Sunderland, replacing Phil Parkinson. On the 14th of March 2021, Sunderland won the 2021 EFL Trophy Final, beating Tranmere Rovers 1–0 courtesy of a goal from Lynden Gooch, but after a 6–0 defeat at Bolton Wanderers, Johnson was dismissed as manager on the 30th of January 2022. The club were 3rd at the time, but had been in the top two for a number of matches prior the decision, they fell a few places and dropped out of the playoff zone, but now sit 4th under Alex Neil.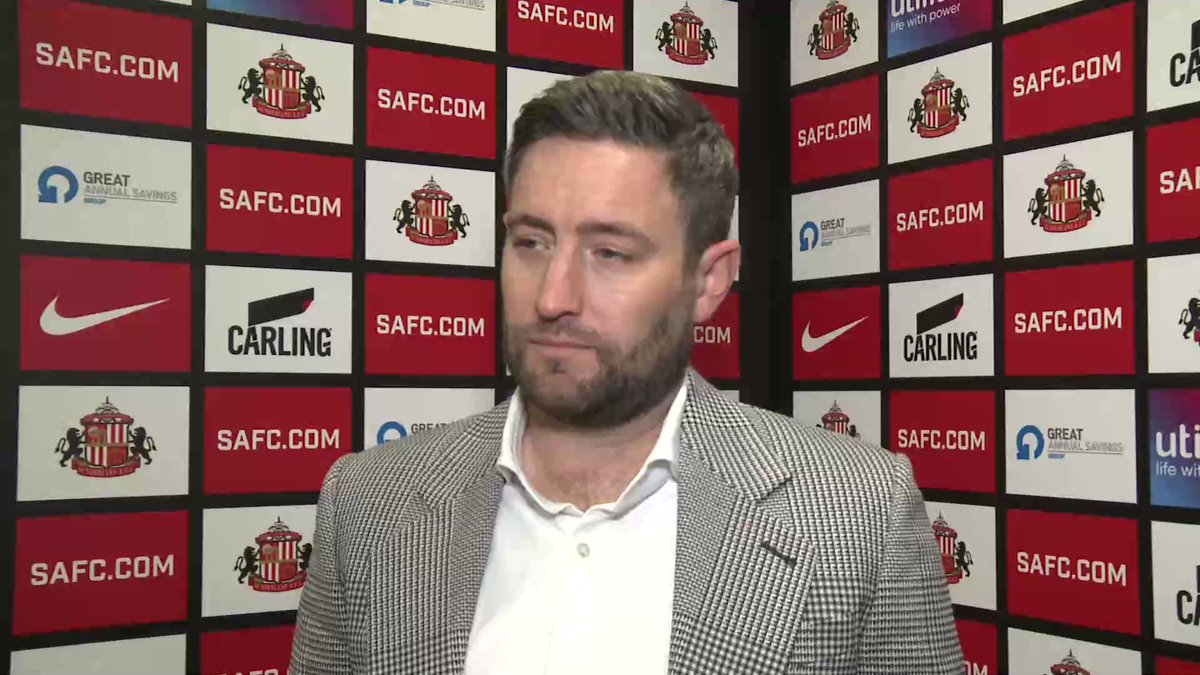 Others just outside the top six according to bookies are Simon Grayson (10/1), Tony Pulis (12/1), Paul Warne (12/1), Mick McCarthy (12/1), Neil Lennon (14/1), David Unsworth (14/1).
As the top six favourites to become new Barnsley boss is revealed, fans reacted while the club's manager departs…
@17Davenport: Wasn't the right man for the job, but fans should at least show some appreciation, the man came to us when we were rock bottom, hadn't won a game in months. Yes he wasn't good enough but he gave it ago. The only people to blame are the board.
@WafcHugh: The man came to you when you were rock bottom, and he's also now left you rock bottom 👏🏻
@Al_Cooper7: Announce departure of Conway.
@FraserBeecroft: Ridiculous appointment in the first place when Warnock was available for a short term fix! Poor guy didn't do that bad with what tools he had. Will we just do the same again, maybe the owners should start investing properly. This season has been beyond embarrassing!!! #BarnsleyFC
@AndyRobbins3: Rancid appointments x 2 this season. Whoever had involvement should not be anywhere near the next decision. Home grown please and not some no mark from the back end of nowhere.
@davehampshire2: Martin Devaney for me or at least has to be involved maybe with Bobby Hassell
@JamesBFC1887: Should not get the hate given really, first time managing in England and a bit unfair with the shit he had to fix that Schopp damaged. Just wasn't the right man
@SamBartonScott1: Get stendel in
@GarnettLD: Would anybody agree with me and think Danny Wilson back for a 3rd ter
@BenIley2004: Announce Hannes Wolf 🤣🤣
@SBFCO1: He wasent just the problem. Most of them players arnt good enough for championship
@tomwin520: Yes, the 2 managers haven't worked this season but before people start saying it has to be a British manager don't forget the 3 managers before were a success. If we do go down the same route the guy deserves a chance to prove his worth without fans judging straight away
@SteveRose1968: Completely the wrong man for the job but not helped by Conway's god awful recruitment. I wish him well.
@cordingley_p: I think he'll do well at the right club. Fair play for giving it a go, but ultimately the owners are responsible for relegation due to their lack of flexibility with recruitment (no older players age with experience). We literally have eleven decent players. Clear out needed.
@CWreds20: Good choice. Get Warnock in now and we might just stop up. Will be tight. Keep the faith.
@JonnyCave:
Has to be Paul Conway for the job
Proven coaching record ✅
Eye for a player ✅
Solid decision maker ✅
Tactically astute ✅
Leadership qualities ✅
No compensation ✅
Really no need for Khaled to search the depths of Uzbekistan for the next yes man
@JonnyCave: Lee Johnson, career ave 1.47 PPG out of work, given full and total control of 1st team affairs without interference from above
@oftenpartizan: hold tight lads, Bowyer will be available soon