The Northern Premier, Isthmian and Southern League issue season defining statement with the season halted and looking bleak.
All Three Trident League's Boards hold the view that the season should cease immediately and be declared null and void."
The non league clubs will however be surveyed before a final decision is made.
This is an update with regards to the continuation, or otherwise, of the 2020/21 league season, given the latest position concerning the COVID-19 pandemic.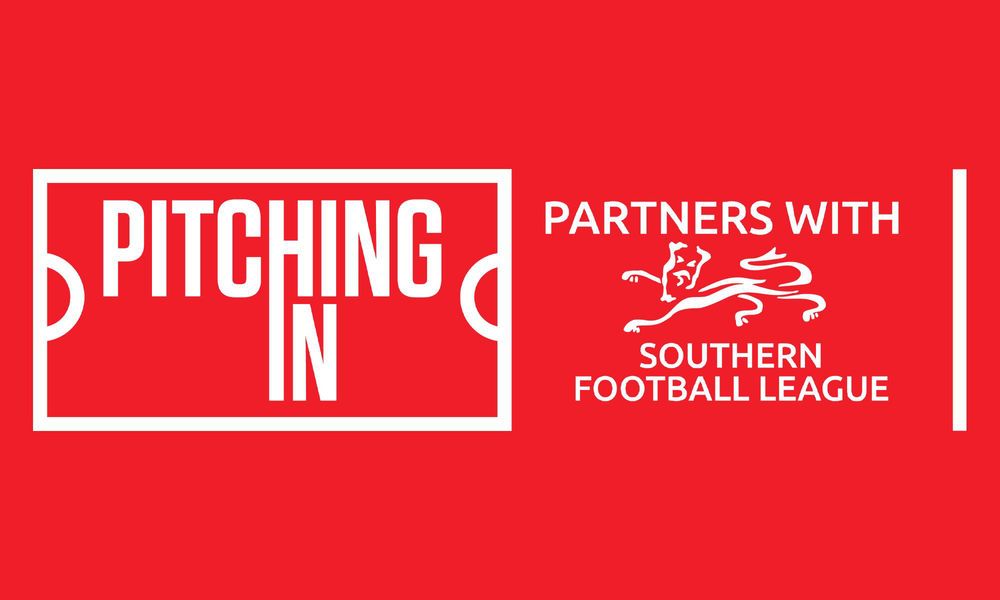 The Board of the Pitching In Southern Football League has, together with its fellow Trident Leagues, reviewed the implications of the latest government lockdown.
The matter was also discussed at length by the FA's Alliance Committee earlier this week.
In order to reach a decision that will apply across Steps 3 & 4 in the National League System, and which is informed by the views of all clubs at Steps 3 & 4, clubs will shortly be asked by the Football Association to provide views on whether the 2020/21 season should be terminated and, if not, what the alternative should be.
This will take the form of a short survey.
Independent of that survey, all three of the Trident League's Boards hold the view that the season should cease immediately and be declared null and void.
The ultimate decision lies with the FA Council, following a proposal made by the Alliance Committee but no proposal will be drafted until clubs' views have been collated and assessed.
In the meantime, the Pitching In Southern Football League is postponing all fixtures up to and including Saturday 6th March since there is no suggestion that the national lockdown will be lifted prior to said date.
The league will continue to provide its Member Clubs with updates as and when it is able to do so.
Jason Mills
Operations Manager
– STATEMENT ENDS –
Fans reacted as the Southern League issue a potentially season defining statement…
@WillB_2003: So Jersey Bulls have never dropped a single point but will not be promoted until at least 2022
@BoroFCcentral: Incredible club by the way
@dannyg182pilt: Knee jerk reaction from the Trident Leagues yet again!!!
@Rashfordesque1: We're not starting again till at least mid Feb/Beginning of March and some teams have played 6/7 league games.
@cw_edwards: Extend the season till the end of June (one more month) and it gets completed.
@matt_johnson_89: Sadly it seems inevitable
@superbendy24: Send like the sensible approach. Some teams still have to play over 30 league games!
@OffTheLineBlog: I appreciate they probably haven't thought of it, but what would they do with relegations from Step 2? @Ollie_Bayliss: do you know what their standpoint would be on this?
@DeclanOShea18: There wouldn't be any and any team 'relegated' from Step 2 would get a reprieve
@FootiePrint: What is the point of surveying clubs? Those at threat of relegation and midtable with little to play for except an outside chance of play-offs will say yes, N&V it. Those at the top, looking to promotion, will say No, play on when we can. So it will be 65/35 for N&V.
@RussWWFC: Utterly shameless, football haters should not be running the game. Bring back last seasons results they stupidly null and voided, combine the two seasons and play the remaining games. Or is that too much like common sense.
@DuffersSport: Not sure this is the right way forward just yet. Of course it's an option at some point, but reassessing the situation at the end of Jan/mid-Feb and adjusting the 20/21 and 21/22 calendars accordingly would surely be better than waiting 7 or 8 months for competitive football?
@VFTAE: Can't see any other solution for Step 3 down
@Gandermonium: Not the most surprising news TBH….
@TerraStatman: Ridiculous early decision again! Clubs even playing a few games in Mar-May would mean valuable income! Many clubs will now fold surely.
@wrighty033: Absolute joke for it to be null and void, should've finished last season and instead completely voided 2 seasons. Clowns
@DannySherms: Any decision at steps 3/4 would be copied down the leagues and with pre-season likely to still not start until July-ish time, this could leave a sizable window once restrictions ease of little to no local football…
@SpencerOwen: Absolute failure of leadership & mismanagement from those in charge of non league which could lead to another Null & Void. Everyone saw this coming 9 months ago when we appealed to the @FA. We told them 20/21 season would be effected & suggested the seasons be combined.
@dodgeultra: Should've finished last season or add the two together now and go on PPG.
Certain teams near the bottom last year are again now but will survive relegation again where as those who have built good squads get no promotion reward two seasons in a row. Poor the decision seems made
@JoshRoberts1988: Shouldn't have cancelled last season. That could've been resumed and completed by now. But the incompetence of yourselves, other league boards and the FA have needlessly compromised two seasons.