Sol Bamba publicly warns Steve Morison after the Cardiff City manager 'humiliates' Max Watters during Tuesday night's Championship fixture.
Bamba has told Morison to be careful at how he handles his players after taking striker Max Watters off the pitch in the 37th minute with the Bluebirds going on to win 2-0.
Watters was subbed because Morison thought that the young forward wasn't good enough to stay on the pitch, as reported by WalesOnline.
As you can tell form the photo above, the 22-year-old was adorned a disappointed look on his face when sitting on the bench, and Bamba admitting at half time that he wasn't sure why he was taken off.
Asked if he had any idea at why, Bamba said: "Not really, if I am honest, because he had the two best chances for Cardiff. He makes a great run behind the back three, he's onside and it's a good effort and a good save from the goalkeeper.
"I don't understand at all why he's been substituted. I don't think Cardiff changed the shape. If you change the shape maybe you can understand why, but it doesn't seem like they changed the shape so it's a surprising one really."
It would seem that Morison has previous as causing a stir with substitutions as back in December 2021, he decided to take Isaak Davies off during the 3-0 defeat to Bournemouth, just 30 minutes after leaving the bench.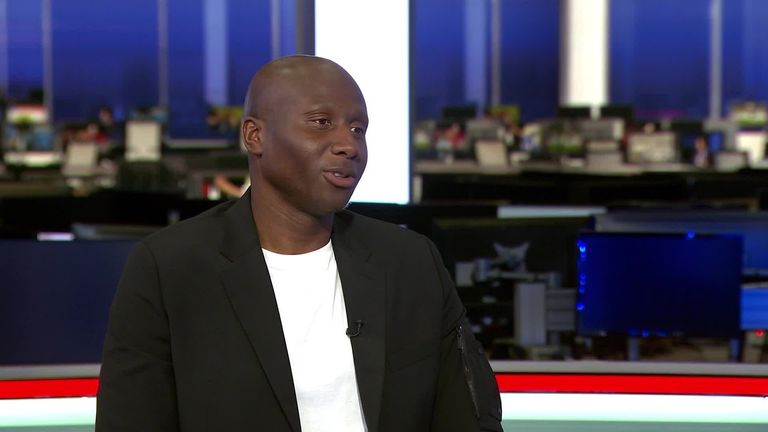 Davies was labelled a 'hindrance' by Morison, though has maybe used this as a learning lesson after putting in quite a shift in recent matches, potentially vindicating the boss' decision.
Even if this could play out the same way for Watters, Sol Bamba warned Morison that this decision might not necessarily work out the same way.
"We don't know how long he's going to be here. It's a results business and he needs results as quick as he can," Bamba continued.
"But you have to be careful here. You have to take it two ways because Steve has done it before to a young kid, Davies, and we have to be careful that it doesn't become a habit, where if something doesn't go well for 20 minutes he just changes it.
"That will affect the players. Fair enough, he wasn't doing what the manager asked him to do, so he can change, and obviously at the end he got a result so the end justifies the means.
"But you have to look at the bigger picture and be careful on the players. The welfare of the players as well and the whole dressing room because the lads will have seen that and will be thinking 'that can happen to me' and will worry about going out and putting a performance together.
"It's a fine line and today was the right thing to do because they got a result. Jordan Hugill came in and made a difference, so today you can applaud him.
"But in the long term you need to be careful with that."
Jay Bothroyd, also a pundit in the Sky studios, had his say on the matter: "When that kind of thing happens, you just think 'it's my fault'.
"When he came off, you could see he looked gutted. He looked dejected. But I think the good thing is that the coaches came to him straight away and said 'listen, today wasn't your day, keep your head up and keep working hard'.
"But he needs to go back in tomorrow or whenever it is and speak to the manager and say 'can you show me where I could have been better'. He's young. He can improve, and I think step by step with the help of the coaches, he can get better.
"But right now, he's going to take that personally. He's going to get upset, but the main thing is they've got three points, so he can't stay upset for too long. Games come thick and fast in the Championship, so he's got to focus on that."
WHAT MORISON SAID ON WATTERS POST-MATCH
"I've just got to use my words correctly this time or I will get annihilated," Morison began, referencing the time he used the word "hindrance" to describe an Isaak Davies performance back in December.
"He just wasn't good enough.
"Is he upset? Yes. Do I want him to be upset? Yes. Does he need to realise what it takes to be a Championship striker? Yes. Will we go through it with him and talk about it again? Yes.
"You can't play up front in this team, any team in the Championship, and not have a physical edge to your game. The ball can't keep coming back.
"Within all that, he could have had two goals. He could have scored a header in the first minute, I thought it was a goal as soon as it went to him. Then when he goes through, I'd already planned to take him off, but then I was like 'Oh what am I going to do now, he is going to score!' Because he is a goalscorer.
"But I wanted to rest players. I got away with resting Rallsy (Joe Ralls) for 90 minutes, Tommy (Doyle) for a good 60 minutes, who has never experienced this level of football on a continues path. I wanted to rest Jordan (Hugill) for as much of the game as I could.
"But I think you could see the difference as soon as Jordan come on."
Watters stayed on the bench at half time when the team went down the tunnel, clearly still reeling by the decision.
But Morison said now it is about the reaction of the player and how he bounces back from the early substitution.
"It's not a big deal, it is what it is," he added.
"You have two choices in life. You either suck it up, get on with it and get better and make me not do it again, or you don't. It's very simple."
"Don't get me wrong, I wasn't asking Max to be a Jordan Hugill. I was asking him to be a runner, to be a threat and be a handful to play against," Morison said.
"But you have to have a little bit of that (edge). Their guy (Viktor Gyokeres) isn't a Jordan Hugill, but he doesn't make it easy to let opposition just knock balls down and start a counter attack again.
"It's a learning curve for me and for him.
"Now I look a genius because I did it and it worked. I just felt something and wanted to do it, so I did it.
"Is it nice to do? No. But sometimes you've just got to do what you feel is right."
Twitter users reacted as Sol Bamba publicly warns Steve Morison after the Cardiff manager 'humiliates' Max Watters…
@Jonatha05884996: Honestly don't think he can blame Watters completely it just wasn't a good fit I expected us to lose today neither Watters or Davies can hold the ball up it was a disaster waiting to happen I think Morison needs to take this one on the chin it was his mistake
@SD8716: Agree, error in selection, but at the same time Gyokeres isn't a imposing figure for Coventry, but he's a nuisance as in he puts his body on the line and makes clever runs. Watters seemed lethargic and didn't work the channels. We were inviting unnecessary pressure.
@pdmkd: Maybe it's not the player that's the issue, he was scoring every week for us.
@Rhall6Hall1: Its refreshing for manager to speak like that. Its working so far just get on with it
@gassonglyn: He's got City playing football now, but it would be refreshing if he admitted that he made a mistake with the team he selected.
@ADadswelldons: We're have him back anytime 😊
@WARNOLD1978: It's nice that Morro isn't stubborn and will change it when it's not right, players have to understand its Team first, he changed it, performance changed 3 more points. I'm right behind him.
@mou19645: Morison really needs to stop ruining young players in public although I'm not surprised
@jcklwrie: ive him back to us then…
@mattccfc555: I'll say this about the watters sub, morison did something similar with Issac Davies and he's been a different player ever since! It's a harsh game at times. But this could be the making of max! 🤞🏻
@ReeceDSport: This isn't ruining young players in public really is it?
@tombaileey: Nah come off it Steve 😂 it was an error in selection just like playing the 3 defensive midfielders was too! The best part about last night was realising that it needed changing and not waiting for them to score to do so.
@BFSCShaun: Should have left him with us then
@jordssboi: absolute limbs when @maxwatters is bagging week in week out for mk in the championship next season.
@DippyDon_95: The bloke has literally taken him out of a winning environment he was enjoying (a decision that surprised literally everyone) and has then gone and said he's not good enough. That's helpful
@Bailey_MKD: Why bring him back. Even financially it makes sense for him to fire a league 1 team to near top of the table. Even then If you still don't want him his market value will still be higher than sitting and rotting away on a championship bench? Makes no sense
@roathboy: There are two schools of thought on this sort of thing. Some will see it as strong management and others will see it as needlessly mean. At the risk of also being annihilated, I don't like to see young players humiliated, on live TV, even if it is considered for the greater good
@Trevor4CCFC: Could've left it until half time, very harsh!
@sionaldo7: Piss-take that for me. Give him a chance with Doyle and Ralls. You've put him with a League 1 midfield and make him the scapegoat.
@JamesL1927: Poor from Morison. That will destroy his confidence and it's Morrison's own fault for needlessly rotating and picking a striking partnership that made no sense.
@iestynjames10: Should of taken davies off and played watters off hugill really can't work that one out
@mitchfoley: Max Watters looks like a confidence player and now he'll play like one. Harsh, so harsh
@MDoucas1988: Incredibly harsh, Watters has had 2 shots on target in about 30 minutes. I've said it 100 times already but unless Watters is given serious game time we won't see if he can make it or not. I have a feeling we will let him go and he will score for fun elsewhere, just like Healy.
Max Watters cuts a lonely figure sat at halftime behind the bench. Why play him and knock it long, that made no sense. Feel sorry for him. pic.twitter.com/KkHMAnDYHc

— Mark Blackmore 🏴󠁧󠁢󠁷󠁬󠁳󠁿 (@blackmore_mark) February 15, 2022
Set max Watters free!!! pic.twitter.com/ap5pLM1mze

— Adam Jones 🇬🇧🇬🇧🇬🇧 (@AdzjoMK) February 15, 2022
You're always welcome here @maxwatters 💪 https://t.co/ZtsVGjaAlw

— DonsAction (@DonsAction) February 15, 2022