Sky Sports have chosen to announce the new Soccer Saturday line-ups with surprise additions also made ahead of the 2021/22 campaign.
Those who feature on the broadcaster has caused plenty of controversy over the last few years with many feeling disappointed with the incoming and outgoings.
And that was the game once again this week, with some departures revealed, but also some new arrivals that will no doubt get people talking across the new term.
As part of their big news, Sky Sports have stated that former England and Chelsea captain Karen Carney along with ex-Tottenham and England defender Michael Dawson are among those joining Sky Sports' coverage of the Premier League, Barclays FA Women's Super League, EFL and SPFL.
Sky Sports have also revealed that they have won the rights to show Bundesliga football for next season, it previously had been on BT Sport.
Carney earned herself won over 100 caps for the Lionesses, joining the channel as the lead pundit for the Barclays FA Women's Super League, which will be shown live on Sky Sports for the first time this September. Carney will also be a part of the matchday team for the Premier League and makes her Sky Sports debut on this weekend's EFL matches.
Speaking about the WSL's arrival on Sky Sports, Carney said: "I'm really excited, I can't wait. I'm looking forward to it, going to games, getting into the tactics, the shape, the goals. I've really missed it, even with the short time it's been off and I'm really itching to get back into it.
"Especially for me personally, joining Sky Sports and there's so much excitement around it here. It's infectious that everyone is buzzing about it and it goes onto you as well."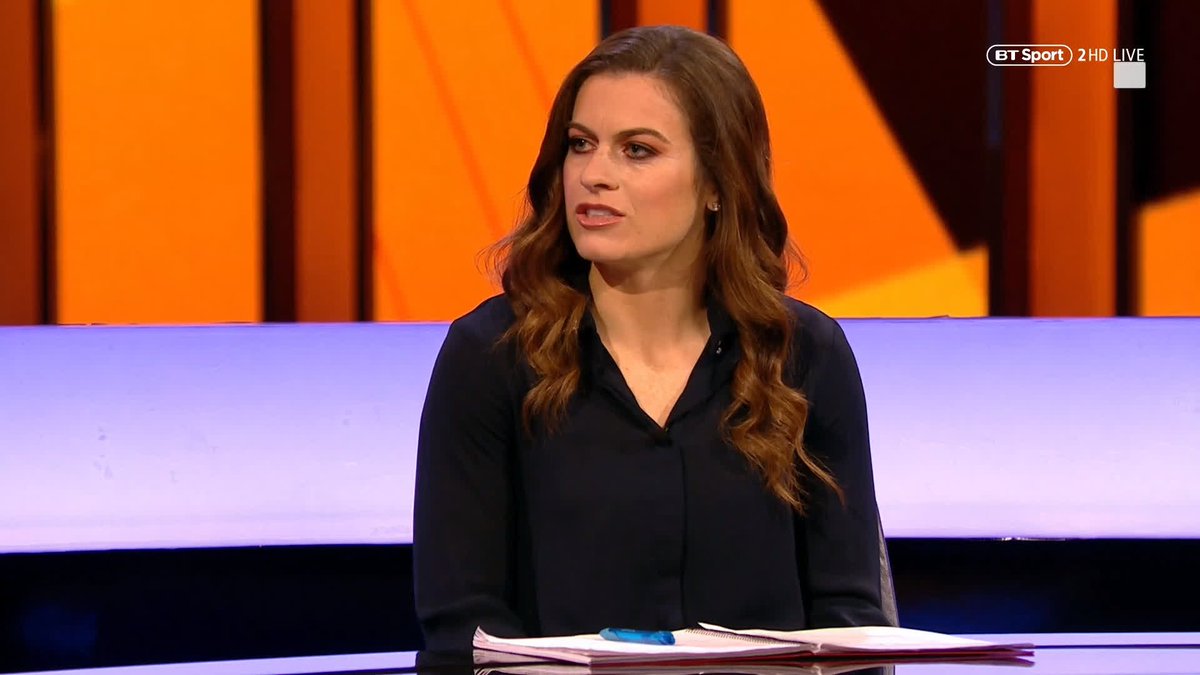 She and Michael Dawson will join Jeff Stelling and the Soccer Saturday team as a pundit and also as a regular match analyst for the Premier League and English Football League.
Meanwhile, Michelle Owen, who if often seen reporting for Soccer Saturday across the last seven years, will be joining David Prutton as a presenter for Sky Sports' EFL coverage, and Caroline Barker will become the lead presenter for the Barclays FA WSL. Lynsey Hooper will be the Barclays FA WSL reporter and commentator Seb Hutchinson also comes in ahead of the new season.
Joining regulars Jamie Carragher, Gary Neville, Roy Keane, Jamie Redknapp, Micah Richards and Graeme Souness, the new Sky Sports Football line-up will cover a total of 128 Premier League matches; there is expected to be 138 matches shown from the EFL (of course we all know mostly from the Championship); up to 48 matches from the SPFL and at least 35 matches from the Barclays FA Women's Super League.
Just two days ago, we reported the sad news that the 56 year old Tony Cottee has been let go, making the announcement via his Twitter account.
The former West Ham, Everton and Leicester will no longer be on our TV screens, being part of a number of big changes to the Sky Sports punditry team.
He wrote: After 20 years @SkySports, today I was told that I will no longer be on the Soccer Saturday show. I've got fantastic memories and had lots of laughs but it's now time for me to move on and see what the future will bring. It was a privilege to be a part of such a great team…
"I'd like to thank everyone I've worked with at Soccer Saturday in that time and a special thanks to all the cameramen and back room staff who have looked after me so well… Perhaps there won't be so many 0-0's now… ?!!"
We have already seen the likes of pundits Phil Thompson, Charlie Nicholas and Matt Le Tissier already being axed.
While Jim White announced his departure earlier this summer along with chief reporter Bryan Swanson.
MOST RECENT PRESENTERS, COMMENTATORS AND PUNDITS AT SKY SPORTS
Sky Sports Football Presenters
Caroline Barker
David Jones
Eilidh Barbour
Graham Little
Hayley Mcqueen
Kelly Cates
Laura Woods
Regular Football Pundits
Alex Scott
Ashley Cole
Graeme Souness
Guillem Balague
Jamie Redknapp
Micah Richards
Football Lead Commentators
Alan Parry
Bill Leslie
Daniel Mann
Mark Robson
Martin Tyler
Rob Hawthorne
Rob Palmer
Football Co-Commentators
Alan Smith
Andy Hinchcliffe
Davie Provan
Don Goodman
Garry Birtles
Gary Neville
Gerry Armstrong
Jamie Carragher
Touchline Reporters
Andy Burton
Geoff Shreeves
Greg Whelan
Guy Havord
Luke Shanley
Soccer AM Presenters
John Fendley
Jimmy Bullard
Fantasy Football Presenters
Soccer Special – Presenters
Jeff Stelling
Julian Warren
Soccer Special – Pundits
Alan Mcinally
Bianca Westwood
Chris Kamara
David Craig
Dickie Davis
Faye Carruthers
Iain Dowie
Jaydee Dyer
John Gwynne
John Salako
Johnny Phillips
Matt Murray
Michelle Owen
Neil Mellor
Paul Merson
Paul Walsh
Peter Smith
Tony Cottee
Tony Gale
Those who were newer additions for the 2020/21 season included the likes of Sue Smith, Clinton Morrison, Glen Johnson, Ally McCoist, Adebayo Akinfenwa, Tim Sherwood, Tony Pulis, Robbie Fowler, Chunks, Glenn Murray, Joleon Lescott, Gabby Agbonlahor and John Hartson.
Fans have reacted as Sky Sports announce there new Soccer Saturday line-ups with surprise additions…
@jbxnn999: Anyone but Carney ffs
@ryxnjxnxs: Dead show for me since last season
@DonsNcfc: Get the old boys back in, the ones that should have never left
@willmiller1989: Fml. What are we paying for?
@Nobbysafc: God bless IPTV
@LukeConway90: Murdered it
@BrownSlices: As long as Kammy and Jeff are on and they've got the scores on
@KnowsOdds: Might be a change to @btsport this season for me. #SoccerSaturday is dying a slow death & it's surely a matter of time before Jeff leaves as well. Shame as it was a great Saturday football show once
@ShutUpJ0E: Dawson is pony
@Ripley1979: I loved Soccer Saturday, but last season was awful. No chemistry between the guests/hosts. @JeffStelling carrying the show by himself. @SkySports need to be better with its recruitment as I don't want to be switching over to Garth Crooks!!
@Tbrdz18: Are they that desperate to lose viewers? No chemistry between the lot of em. Actually hope Jeff quits. One man band.
@TheWBAFanzone: Well that's me not watching
@CJ_Randell: At least this means she might commentate on live games less. Haven't watch Soccer Saturday for a few years either so I hopefully won't need to hear her nonsense ever again.
@mellorswba: Unbelievable Jeff, Soccer Saturday has been completely ruined in the last 2 years
@Jordan____wafc: Ratings to go through the floor.
@cole31_dan: I said this last year it's the beginning of the end for Sky, the format doesn't work anymore! They've lost Matchroom, as soon as someone like Amazon buys the premiership rights (which they will) it will be the end of Sky Sports and Sky!
@walkeradam1: Im all for change but soccer saturday has lost its charm now…… Same with soccer am. Sunday supplement not even airing anymore as well is a shocker
@Reid2010Reid: Soccer Saturday is abysmal now anyway, complete shitshow considering how good it used to be. Don't change what doesn't need fixed.
@BennyG2002: Slowly dying. It's like they want to lose viewers
@Brad2BOfficial: Oh no…. Carney. The shows done
@Lee_whit95: Oh fuck me
@cobykyle14: you need iconic voices we all love that make the game re-memorable…afraid she's quite a bit boring to listen to… these days you maybe get a strike for saying it but… really isn't way forward
@shaneke91612550: Removing Tony Cottee for no reason
@fonz1971: Won't be the same
@jackcmarshall: Just as I begin to get excited about the new season. She should be nowhere near any games.
@Charlesa77: Terrible news
@scott_paco: Dear @primevideosport, Let's not mess about lads offer Jeff, Thomo, Charlie, Merse, Tiss, Kammy and Ally big bucks and let's have a proper football show back every Saturday afternoon. Love Every1 expect @SkySportsNews
@anthonyarnold5: Time to turn it off now I feel. Lost the best lot.
@MikeyBoy025: Can't see Jeff hanging around much longer.
@RossPoole15: I don't understand why they felt the need to change it! It was absolutely brilliant and now it's just rubbish. Surely they must have a lot less viewers now.
@OD_bcafc: if that means Karen Carney isn't on BT anymore I'm all for it
@calpatterson3: Was bad enough last year having lost all the lads who actually made the show fun. If I was Jeff I'd walk away now because he's basically carrying the whole thing now. Just more box ticking by people
@Cetr40Taylor: Stopped watching since they got rid of @Phil_Thompson4 @mattletiss7 and Charlie Nicholas and now @TonyCottee9 they may be older but much more entertaining
"There's another new presenter on Soccer Saturday but who is it Chris Kamara???" pic.twitter.com/2jwZpmOHCQ

— Max (@MaxGarfield2003) August 5, 2021