talkSPORT presenter Simon Jordan brands Wayne Rooney 'a fool' for leaving as Derby County reportedly line up their first summer signing.
The 36 year old former footballer turned manage left his role with the Rams last Friday following 19-months in charge, but it came amid the club ongoing financial struggles and potentially on the verge of a takeover with David Clowes.
Rooney was hailed for his leadership in such difficult times last season, which saw Derby handed a 21-point deduction for entering administration and breaching EFL accounting rules.
However, Simon Jordan believes Rooney should have stuck to him word and stay at Derby after relegation to League One as he may find it tough to get another role at a higher level.
🔥 "He's a fool! You've got a club that's dropped into League 1 with 28,000 fans."

👀 "If #DCFC get players in the short term into the building, that's the place to stay!"

Simon Jordan believes Wayne Rooney has made a mistake to quit Derby County 🐏 pic.twitter.com/H0kCpH6NQU

— talkSPORT (@talkSPORT) June 27, 2022
"He will have learned a lot from this," Jordan said on talkSPORT.
"Someone asked me earlier on if that means he's a shoo-in for a Premier League job. They've bumped their head.
"He's nowhere near that. I'd be surprised if Wayne got another Championship job any time soon.
"I think he's a bloody fool. You've got a club that's dropped into League One with 28,000 fans that are going to be galvanised up the ying-yang.
"You've got an owner that's coming in there – he's bought the stadium too, so he's not mucking about – I think he [Rooney] is a fool.
"If he thinks his currency's going to get better somewhere else, because it's a bit more difficult in League One and it might need a bit more manoeuvring and manipulating.
"League One is not a division full of quality. If Derby can get some players, in the short-term, into the building and build upon it with 28,000 fans and the momentum behind that, you've got to be out of your mind [to leave]. That's the place to stay."
Rooney, who is now enduring his first full summer break in 20 years, previously claimed the Rams needed 'fresh energy' amid their ongoing financial issues.
"Over the course of the Summer I have been closely following developments regarding the ownership of Derby County," he told the club's official website.
"Today I met with the administrators to inform them of my decision that it was time for me to leave the club. In fairness to them, they tried tremendously hard to change my decision but my mind was made up.
"My time at the club has been a rollercoaster of emotions, both highs and lows, but I have to say that I have enjoyed the challenge.
"Personally, I feel the club now needs to be led by someone with fresh energy and not affected by the events that have happened over the last eighteen months.
"I will remember my time at Derby with great pride and affection and would like to thank all my staff, players and of course the fans for their incredible support. I will never forget you and hope to see you all again in the near future and in happier times.
"Finally, I am aware that the club still have interested parties who wish to take over the running of the club. To them I say this, Derby County is a great club with a great history and great fans. I wish you all the best and much success for the future."
Simon Jordan brands Wayne Rooney 'a fool' for leaving, Derby line up their first summer signing if reports are anything to go by.
They are said to be "keen" on signing Sheffield Wednesday goalkeeper Joe Wildsmith, with 26-year-old to become a free agent this week after he rejected a one-year contract extension offered to him by the Owls.
He only made three appearances in League One for the Owls last season and made just 63 Championship appearances across six seasons before that.
Interim Derby boss Liam Rosenior is now said to be "lining up" the goalkeeper, according to reliable journalist Alan Nixon, with the stopper "high on the list" of transfer targets,
This of course depends on when Derby will get the green light to make transfers again and how much they can spend. They are still awaiting clearance from the English Football League.
Derby have already seen two goalkeepers depart the Pride Park outfit this summer, with Ryan Allsop and Kelle Roos joining Cardiff City and Aberdeen, both on free transfers.
Rosenior will have to build a new squad fast, with the season set to begin on the 6th of Augustaway at Charlton, then followed by a journey to Mansfield Town in the Carabao Cup.
The Rams only have seven players under contract for next season, with the rest set to see their contracts expire on the 30th of June. Out-of-contract trio Curtis Davies, Craig Forsyth and Richard Stearman did, however, return to training this week.
Former Derby coach Shay Given has tipped Liam Rosenior to guide the Rams back to the Championship – if he is backed by incoming owner Clowes Developments.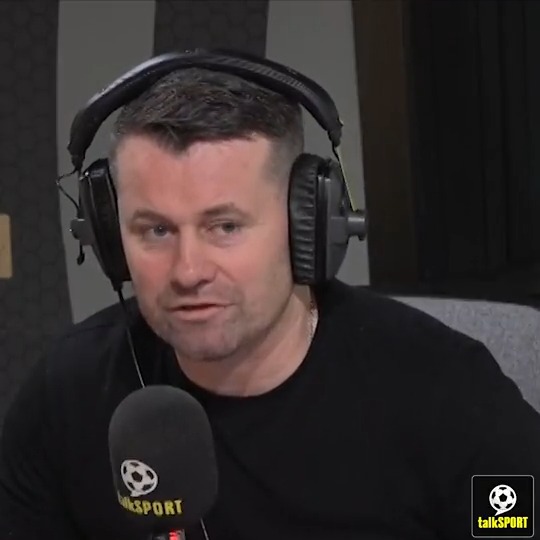 "If the new owners come in and back Liam Rosenior and Justin Walker, there's no reason why they can't get out of the league," Given said. "I'm sure if they get the right backing they'll be favourites to get out of the league.
"It's a fantastic club and fanbase. You feel for the fans more than anything, they've been in administration for what feels like an eternity and they've passed more deadlines than Jim White on transfer deadline day. It's remarkable how it's not been sorted out. How long is this going to actually take?"
"Last year at Derby was shambolic, even the season before when I was there. You're putting out fires every day. There's players leaving – it's just one mess after another. It's a tough job and I wish Liam Rosenior really well, taking on the reigns now. He's a fantastic young manager and a brilliant tactician as well. If he gets the right backing, he'll be excited about leading Derby back to the Championship."
Fans react as Simon Jordan brands Wayne Rooney 'a fool' for leaving as Derby line up their first summer signing…
@kent1_10: Didn't fancy argyle away
@StewartH1974: Maybe he's fed up with the uncertainties surrounding takeover etc.
@Porsche944_: But since Rooney took over as manager the club has never been this stable – buyout due to complete on Wednesday and stadium already purchased plus assurances of no further pts deduction. If it was down to uncertainties he'd have walked months ago.
@hen10freeman: Surely with the mess surrounding the club, had Rooney stayed on he wouldn't have been under as much pressure as he would be at a more stable club. Not a Derby fan so feel free to correct me!
@StephenPaul91: Rooney wouldn't have been under any pressure, from any fan, for as long as he was at the club for what he did last season. Not necessarily the results, obviously, but the feeling he brought to the club in the darkest period of the club's 138 year history was huge.
@1992Paby: This man is funny. Simon said Derby were making a mistake by appointing Rooney. That Rooney is a bad appointment for Derby who were struggling then. Now he turns around to say Rooney is foolish to be resigning from them. Simon, make it make sense.
@dcfcstephen: Doesn't that back up what he said? Pretty much said he's a fool to leave because he's not good enough to get a better job.
@softie75: Now is the chance for Rosenior to show us if he was the brains behind the duo etc
@METwedds: It does seem odd he stuck around during such turmoil then as soon as things look brighter jacked it in. Was he sold by the Kirchner dream then reality set in? Too big a task?
@JBlount80: Saw a #dcfc line the other day saying the 32Red sponsorship arrangement contributing to Rooney's salary was coming to an end and this was a likely factor in the decision. Would that be right? Hard to see how you could realistically maintain those wages in the third division.
@NickBrookz: They didn't even get 28,000 fans in the Championship, how are they gonna manage that in League One.
@TimWalk31278264: After what Rooney did, over the past 6 months, to see fellow Rams slate him off is very disappointing. Especially when you base it on pub rumours, salacious nonsense and assumptions. Some may feel without him galvanizing the team and fanbase, the club wouldn't still exist.
@hewhodareswins4: TBF I haven't seen anyone slaying him. I've seen loads, including myself, that aren't bothered by it. There's a reason he walked I'm sure, I just don't care what it is or that he's gone. Grateful for the memories but still couldn't care less
@scrabo04: A fool is a bit much, Rooney to his credit earned the right to actually do what he did, somewhere with security is what he surely is looking for now
@ewanbarnes95: You have to take into consideration all of the bullshit he's been through over the last 12 months. Think the man deserves some time off after that. #dcfc #dcfcfans
@DenzelHuck: Why doesn't this prick become a manager, seems to know everything there is to know ✊🏻💦