Roy Keane aims brutal dig at Arsenal after birthday boy Bukayo Saka's display for England against Andorra on Sunday night.
The Irishman hilariously trolled the Gunners after watching the youngster, who's just turned 20, score for the Three Lions in their 4-0 victory at Wembley Stadium.
Unfortunately for the birthday boy, who turned 20 on Sunday, he has not had such luck for the Gunners this season – having lost all three Premier League games so far.
And Manchester United legend Keane joked Saka should enjoy the win "because he's not getting any at club level."
Keane said on ITV: "Football is all about dealing with disappointments. He had a tough summer and reacted well. He seems a good kid. Obviously a nice day for him today. I'm sure he is going to enjoy the win because he's not getting many at club level, so he can make the most of it."
The punditry panel, including Arsenal legend Ian Wright, couldn't help but see the funny side to Keane's cheeky remark.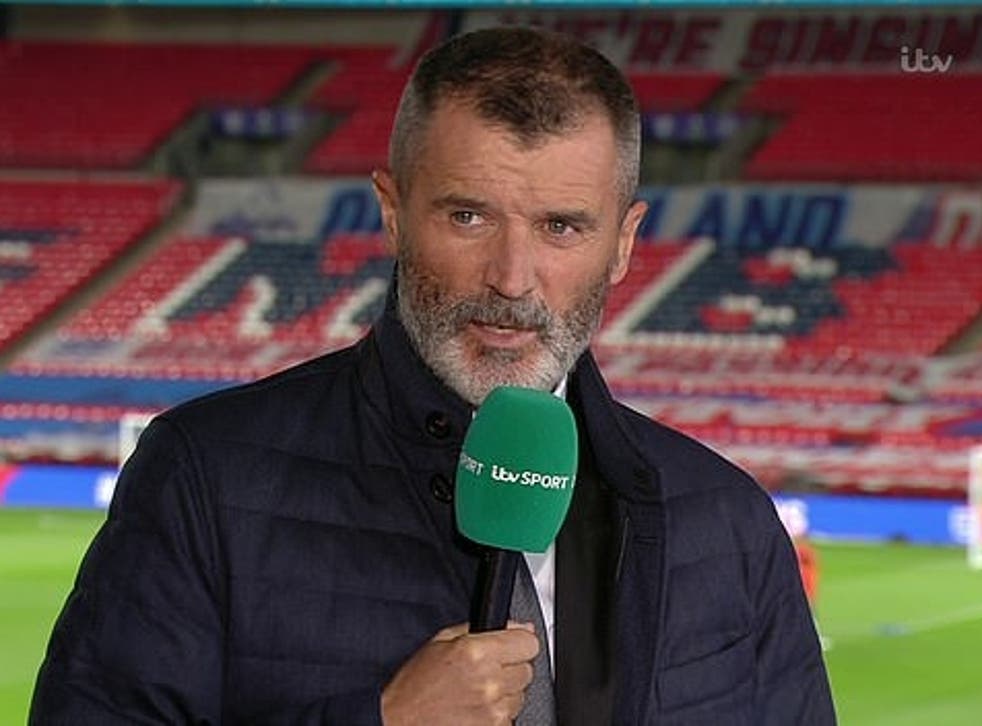 Right now, everyone seems to be mocking the Gunners, who currently sit rock bottom of the Premier League after going three games without a goal.
Premier League newcomers Brentford embarrassed them in the season opener with a comfortable 2-0 win. Then Arsenal were beaten 2-0 at home by European champions Chelsea, before then receiving a 5-0 drubbing at Manchester City.
That makes it no goals scored and nine conceded for Mikel Arteta's men, with the manager having potentially just a few games to save his future.
Saka is unlikely to be fazed by Keane's joke comment as he enjoyed the soaking in the joyous atmosphere and the sound of his name being chanted after scoring.
He told ITV: "The perfect birthday present for me. I am really happy we got the win and I can celebrate my birthday with this.
"I'm really happy with the support everyone gave me.
"It shows how proud they are, I'm happy we could give them the win.
"It means a lot and it made a difference to me, hearing fans cheer my name made me believe everyone supports me.
"This is what I dream about, playing at Wembley in front of my family on my 20th birthday."
England boss Gareth Southgate was also pleased to see one of his young stars get on the scoresheet, and hopes the youngster could get some 'closure' after the summer.
Southgate said: "He got a fabulous reception before the game and during the game.
"It is lovely, you can see how popular he is with the team as well.
"I hope closure if it was needed but I don't think there is a player in that dressing room who thinks anything but positively about what he did all summer."
Player ratings
England: Johnstone (N/A), James (6), Mings (5), Coady (6), Trippier (4), Alexander-Arnold (6), Henderson (6), Bellingham (7), Lingard (8), Saka (8), Bamford (5).

Subs: Kane (6), Grealish (6), Mount (6).

Man of the match: Bukayo Saka
Fans reacted as Roy Keane aims a brutal dig at Arsenal after Saka's display for England…
@sleekgeezy911: Arsenal getting floored even on international break…
@Jmessitt13: Savage keano 😂
@dean110891: People give Keane shit but he's earnt the right to talk it. Win as many prems as he has and get signed up to chat shit
@Bayer04DreVc: Every opportunity to take a shot at Arsenal. All that remains is to tell him to leave Arsenal
@DavidAFC68: Typical Roy with a dig
@allezua: Roy Keane on Bukayo Saka and his performance against Andorra "…hopefully he can enjoy the win since he isn't getting any at club level." 😂😂😂😂 ouch, Keane spitting on us as we sit bottom of the league, no wins, no goals.
@BenjaminGrocott: Bit shortsighted from Roy, They'll get plenty of wins in the championship
@afcisaac10: ffs man this guy 😭
@ryanavfc7: He's not lying is he?
@RaveJamesBrassy: Big Roys a shitehouse at heart and yina what … I fuckin rate it ahaha
@brookedavies95x: 😂😂😂😂😂 you can always count on Keane for a one liner 😂😂😂
@MakaveliTD_: Assna getting violated from all different directions😭
@WolvesNumber37: Roy Keane just loves to throw them little shots 😂😂
@wwchasdogdotcom: Top class shithousing from the boy Keane there.
@xozillly: Mans itching, your legacy is gone brudda calm down
@jodii_ox: Continues to be my idol x
@DallKhayne: Roy Keane has finished arsenal 😂😂😂
@davegriffin1233: Go on son 😂😂😂
@JamieS1507: In all seriousness he does need to leave Arsenal, he's far too good for that shower
— Sonny_ (@_CFCsonny_) September 5, 2021