Oxford United appoint the highly rated 38 year old Des Buckingham with a hefty compensation package reportedly agreed.
The U's have been searching for a replacement to Liam Manning, who left left for Championship side Bristol City last week.
Manning did a good job at Oxford, turning them from relegation battlers after replacing Karl Robinson towards the end of the 2022/23 season to second in the League One standings this season.
✍️ We are delighted to announce the appointment of Des Buckingham as the club's new men's first team Head Coach.

Welcome home, Des! 🏡💛

— Oxford United FC (@OUFCOfficial) November 16, 2023
CLUB STATEMENT:
We are delighted to announce the appointment of Des Buckingham as the club's new men's first team Head Coach.
Oxford born Buckingham, who joins from City Football Group owned Mumbai City, has signed a long-term contract with the club.
Chairman Grant Ferguson said: "I couldn't be happier that Des has agreed to become our new Head Coach. His approach to coaching and developing players is a perfect match for the vision we have for the club."
Ed Waldron, Head of Recruitment, commented: "Des is someone we've been monitoring for a while. He's young, highly regarded and already has a wealth of coaching experience.
"His attacking style of play and philosophy suits the squad we are building and will help this outstanding group of players continue their excellent start to the season."
Oxford United Chief Executive Officer, Tim Williams, added: "There was a huge amount of interest in the role but, from the moment we met Des, he became our number one choice.
"We had a very clearly defined set of criteria to ensure we found the right cultural fit for Oxford United. Des knows the club and city already, understands what we are trying to achieve, and we feel is the right person to build on the club's progress to date."
Buckingham, who began his coaching career with Oxford United at the age of 18, progressed through the age-groups before eventually working with the men's first team under Chris Wilder.
He moved to Wellington Phoenix in New Zealand in 2014, becoming the youngest coach in A-League history at the age of 31, before a spell with Stoke City's U23 team. Des returned to New Zealand as Head Coach of the U20 and U23 teams, during which time he was also the Assistant Coach to the All Whites' first team.
In September 2020, Buckingham joined A-League club Melbourne City as Assistant Coach after being identified by City Football Group, before being appointed as the Head Coach of Indian Super League team Mumbai City in October 2021.
During his time in charge, Mumbai City won the league in 2023 breaking fifteen records on the way, including the most points and goals scored in a single season, best goal difference, most league wins, and the longest winning streak in the history of the competition with an 18-match run. In May 2023, Buckingham was voted Coach of the Year by the Indian Players Football Association.
Des's coaching team will be confirmed in due course.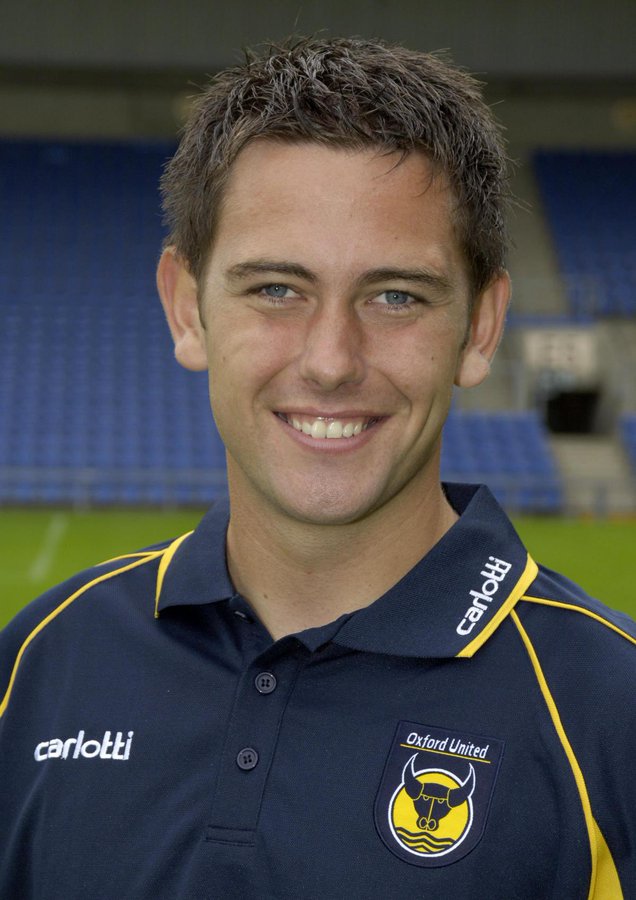 Luke Williams, who impressed at Notts County so far, coming in and helping guide them to promotion back to the EFL while also sitting 5th in League Two, was initially reported by Footy Insider to be in advanced talks with Oxford, yet he said that they hadn't been any contact.
Speculation increased due to U's player Ruben Rodrigues admitting after his side's 3-2 victory over Leyton Orient at the weekend that he would like to see his former boss in charge at Oxford.
Rodrigues said: "I hope Luke Williams, but I can't say too much. I can't say it because I love Notts County."
"I would say he was probably caught off guard a little bit. He said something after the game that probably sparked more attention.
"I know that I was linked with the job and it's flattering because they're a club doing so well.
"I haven't had any contact, only with Ruben. I'm very happy, I have a wonderful club that I work for and we're trying to progress."
While also this talk had been going on, and with it being international break, Oxford's interim head coach Craig Short, who has won his two games in charge (vs Chelsea U21s and Leyton Orient), has given his squad a few days off.
Short has previously said he is expecting the new boss to be in charge for the build-up to the next game, against Cheltenham Town on the 25th of November.
MORE ON DES BUCKINGHAM
Youth career
2000–2002 – Reading
2002–2004 – Oxford United
Managerial career
2015–2017 – Wellington Phoenix (assistant)
2017 – Wellington Phoenix
2017–2018 – Stoke City U21 (assistant)
2018–2019 – New Zealand U23 (assistant)
2018–2019 – New Zealand (assistant)
2019 – New Zealand (caretaker)
2018–2020 – New Zealand U20
2019–2020 – New Zealand U23
2020–2021 – Melbourne City (assistant)
2021– Mumbai City
Wellington Phoenix (interim) – 5 Dec 2016 – 31 Dec 2016 – 4 G, 1 W, 3 D, 0 L, 7 GF, 4 GA, +3 GD, 25.00 win %
Wellington Phoenix – 1 Jan 2017 – 7 Jun 2017 – 15 G, 5 W, 3 D, 7 L, 28 GF, 28 GA, +0 GD, 33.33 win %
New Zealand U20 – 23 Mar 2018 – 31 Dec 2019 – 11 G, 8 W, 1 D, 2 L, 35 GF, 7 GA, +28 GD, 72.73 win %
New Zealand U23 – 22 Jun 2019 – 30 Apr 2020 – 12 G, 9 W, 3 D, 0 L, 57 GF, 8 GA, +49 GD, 75.00 win %
Melbourne City (caretaker) – 2 Mar 2021 – 10 May 2021 – 3 G, 3 W, 0 D, 0 L, 8 GF, 3 GA, +5 GD, 100.00 win %br>
Mumbai City – 8 Oct 2021 – Present – 72 G, 39 W, 12 D, 21 L, 144 GF, 104 GA, +40 54.17 win %
Total – 117 G, 65 W, 22 D, 30 L, 279 GF, 154 GA, +125 GD, 55.56 win %
Honours
New Zealand U20
OFC U-20 Championship: 2018
New Zealand U23
Pacific Games: 2019
OFC U-23 Championship: 2019
Melbourne City
A-League Premiership: 2020–21
A-League Championship: 2021
Mumbai City
Indian Super League Winners' Shield: 2022–23
Durand Cup runner-up: 2022
Individual
New Zealand Football Men's Coach of the Year: 2020
FPAI Coach of the Year: 2023
This is what fans had to say as Oxford United reportedly get set to appoint the highly rated 38 year old with compensation agreed…
@lukeoufcbodily: Seen this so many times in the last couple of days, IF it's Des the fans will be right behind him that's for sure #OUFC #COYY
@Stuartjamess: 😍😍 All aboard the Des Express
@Gracey_Baileyx: Welcome home Gaffer 👏
@DarrylHendy: #DesBuckingHOME incoming
@Sam_OUFC: An Oxford fan to take us up 🔥
@HancockAnalysis: BIG DES IN THE EFL BABBYYYY
@HarryCallaghan_: Crazy that our most expensive fee spent on anyone is going to be a manager. Super Des yellow army #OUFC
@Callum_OUFC: Buckingham's tricky yellows taking us up x
@heyit5sam:
AND HERES TO YOU DES BUCKINGHAM
OXFORD LOVES YOU MORE THAN YOU WILL KNOWWWW
@shahnaimesh: Des Buckingham has been brilliant at Mumbai City FC and rightly rated highly at City Football Group. would be a big loss to Mumbai City if he goes
@matthaff: People went mad when #CAFC were linked with him. Interested to see what he can do.
@dan_oufc: Hopefully #oufc won't be des-pairing over a lack of a new manager after this week.
@RossOufc02: Written in the stars…💛💙
@PPetrov_FR: Des Buckingham to Oxford is such an exciting appointment. He's getting a chance to make a difference at his hometown club and I have no doubt in my mind that he'll be a success. Can't wait to see what he does with Ruben Rodrigues. I'm sure he'll love him as a player.
https://t.co/lay4c2mvJg pic.twitter.com/XmKIMQ8mOc

— George Elek (@GeorgeElek) November 16, 2023
welcome gaffer x https://t.co/PM0Y7zSYAS pic.twitter.com/RS4ubM2kSo

— luke (@LukeHamshere) November 16, 2023