Oxford United manager Karl Robinson hits out at 'ludicrous' Ipswich Town and hints why teams are struggling to spend in League One.
The U's have ended up making the playoffs in each of the last two campaign, losing at the semi-final stage most recently, and will be operating with a bigger transfer budget during the coming campaign in a division increasingly packed with big-hitters.
Robinson has slammed the recruitment market whilst making a swipe at a club 'offering a defender £10,000 a week', which appears to reference Ipswich's failed attempt to sign Luton Town captain Sonny Bradley.
"We're going to spend more money next season," Robinson told BBC Oxford.
"We have a transfer pot available which is brilliant, but we're probably going to be in the same position in the (spending) league.
"We're having to spend to stay anywhere near.
"There are teams in our league offering £10,000 a week for defenders and you're thinking 'this is ludicrous where this league is going'.
"We can't get anywhere near this."
Ipswich are understood to have been interested in signing Sonny Bradley this summer before the 29-year-old ultimately signed a new deal with the Hatters.
Town have already completed the signing of Wes Burns from Fleetwood and Lee Evans from Wigan, while they are closing in on the signature of Rekeem Harper from West Brom.
Ipswich, along with Sunderland and Wigan are all significant players in the League One transfer market following takeovers this summer so far, while Rotherham, Sheffield Wednesday and Wycombe have come down from the Championship.
Meanwhile, it has also been a slow start to the summer transfer window for Danny Cowley's Portsmouth when it comes to new arrivals.
So far this summer, only left-back Liam Vincent has been brought in as the boss prepares for a huge overhaul at the club during the off-season.
There have been other big name departures from Fratton Park, including Jack Whatmough, Ben Close and Ryan Williams, leaving the Pompey manager with a just 14 players under contract for next season as things stand, with Craig McGillivray and Tom Naylor also set to depart.
Cowley has called for patience from his club's fanbase as they wait on for news on new signings, with the Portsmouth boss insisting that hard work is being done to try and bring in new recruits.
"The message for supporters is to enjoy their summer," Cowley said when asked about the fans' frustrations over transfers.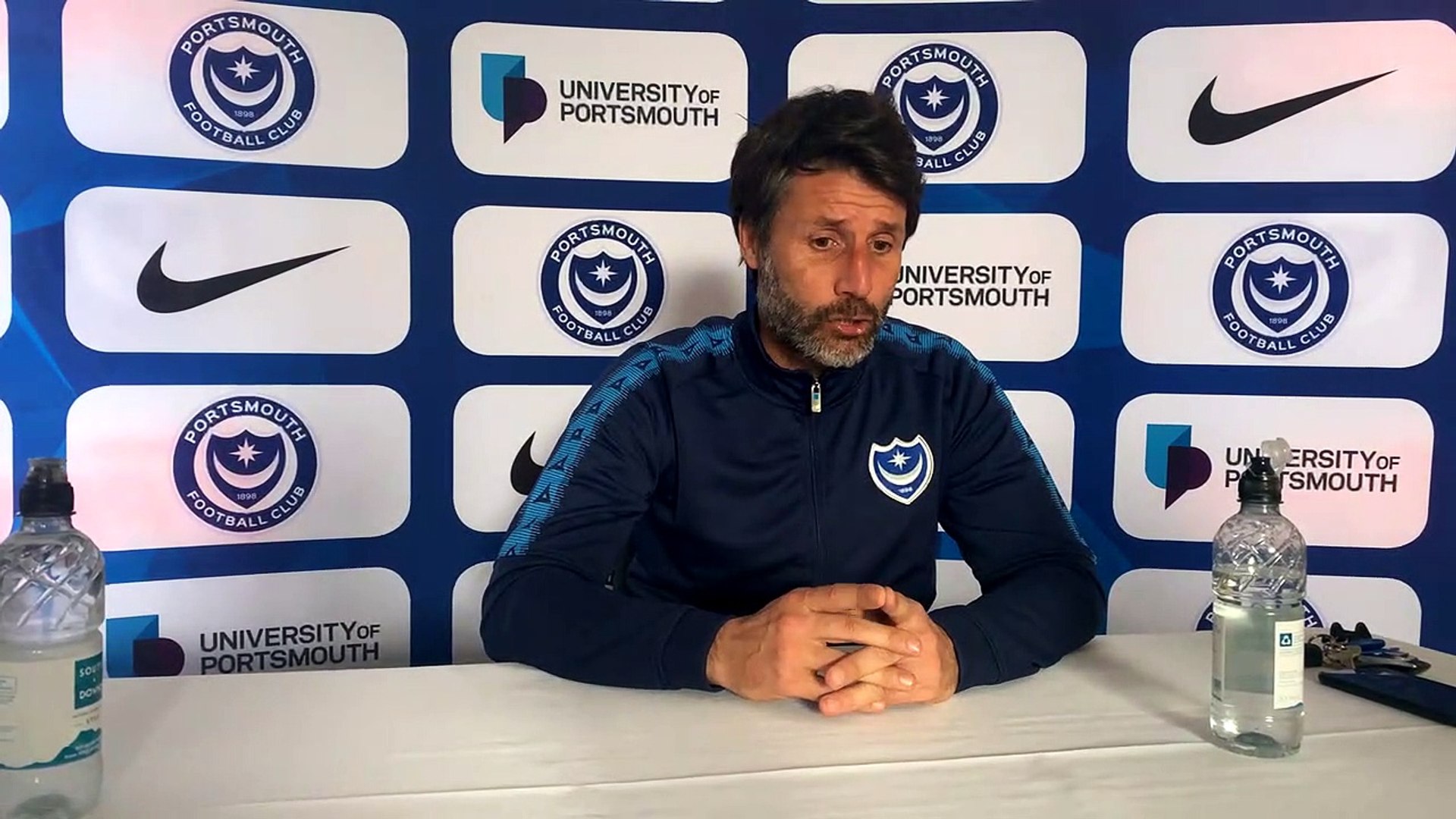 "Enjoy the beautiful weather that I am anticipating on the south coast, get down to the beach, enjoy the sea, get behind England [at Euro 2020] and while I respect they are frustrated and want signings here and now, they can rest easy knowing we are working exceptionally hard to bring the best players we possibly can to the club.
"It's a deep window as it goes to August 31 and we have to respect that. We'll work through towards that.
"We may lose a player on the 29th that we don't want to so we have to work towards the end of the window.
"After the window shuts, we'll start working towards the January window but recruitment doesn't stop and it shouldn't.
"We want to get to a place where we are two windows in front of ourselves, but that takes time and intelligent planning."
"We made all three players (Whatmough, Close and Williams) offers and would have liked to have kept them and we highlighted that," Cowley added.
"But we totally respect they were able to get offers they felt were better for them and their families.
"I have no doubt Doncaster, Oxford and Wigan have all made really good signings because I have worked with those players.
"We have a competitive budget and a significant part is taken up by players already in the building.
"We have to work intelligently and clever and maximise the value in a market where the landscape is very different compared to a few years ago."
As Oxford United manager Karl Robinson hits out at 'ludicrous' Ipswich Town in surprise a swipe over spending, fans reacted…
@joefairs: He quickly forgets what MK Dons used to do under his leadership….!
@_rskid26: Swiftly forgotten. In comparison, Oxford have only been in L1 for 5 years and back in the top 4 divisions for 10 years. They can't expect to compete with clubs recently relegated from the Championship, let alone those with new owners willing to invest.
@Cally1603: He makes a good point, but isn't it nice being the other side of the fence for once. Season can't start soon enough!
@RichardProctor3: Whether it's at itfc or not, he's absolutely right. £500k+ a year wages for players in L1 is a ridiculous and dangerous level.
@lfev11: you have 3 stands, karl
@Tommo93: it's cus we're massive m8
@lowieblue: Whilst l understand his frustration at missing out, again, this smacks of envy. All Clubs in Lge 1 are restricted in their spending on players by SCMP are they not? So if a particular Club has a bigger turnover so be it.Does he want Clubs to stop spending what they can afford?
@itfczac: Never thought I'd see the day where other managers are crying about us spending money
@KevinHuckfield: But those teams spending that money on transfer fees helps the other teams. If we buy player x from a L1 team for £450k then that other team gets £450k they would be struggling to find elsewhere.
@ReactionTown: We've spent buttons and dust for the last 7/8 years. He can kindly fuck up
@aoflynn10: Cry a river
@lewyitfc: Ha! He used to spend well with MK Dons! Already deflecting before the season starts!
@Courtney_itfc: ah yes after not spending money for over 10 years, clown.
@Fpltractorboy: Love it 🤣
@Bish_180: 🤣🤣🤣🤣 someone is jealous that they don't have our budget
@MichaelBristo1: He can get in the bin 🗑 we've spent fuck all in ten years
@Iamspartacus73: What a Wally. There is a 60% wage to income limit. Whatever clubs decide to spend within that, carry on.
@reeceblock7: Things you love to see 😘
@stickofrock: Did we really offer £10k a week? Don't believe it tbh
@Hockz1: Cry me a bloody river.. for years I've watched us bring in absolute dross from the free market while others have brought the league, Bore off
@mansenior94: Who cares what he thinks. And be it the mighty Town or some other team, money in the game as a whole is a joke anyway. But that isnt gonna change anyday so fuck it, lets go big Town!
@itfc_daniel: We competed on shoestring before at a higher level 🤷‍♂️
@PhilWhitehart: "What some teams are spending is ludicrous at this level" "We have more to spend next season" Point well backed up Karl
@KaneBennett5: Cry more
@KevinCrowleykc: If the Oxford board offered him a much larger budget, he'd take and drive on. It's to try and keep his own fan's expectations in check for the new season really. It's not much of a dig.
@JodyRic14958478: Boo frikkin hoo 😭🤣🤣
@HdrMartin: After 13 years of borrowing the pot to piss in forgive me if I tell the rest of league 1 to cry me a river #itfc
This made me chuckle 😂😂😂😂

— Tony Page (@ketton_itfc) June 10, 2021
— Rob (@Rob76540279) June 10, 2021