A Newcastle United fan has been stabbed after being ambushed by a group of knife-wielding thugs while out in Milan this week.
On Tuesday morning, graphic images were uploaded to social media site Twitter, showing a bloodied supporter, claiming the person had allegedly been attacked ahead of the club's Champions League fixture in Milan.
In one picture, a 58 year old fan is laid on the floor, with no shirt on, showing blood dripping across his body, while in another the injured male is sat upright also covered in blood but had been receiving treatment from medical staff.
One user, who goes by the username 'kickabellNE', captioned a photo: "Italians at it again with the stabbings. Take care everyone and look out for each other."
They also claimed elsewhere: "A Toon fan was stabbed last night in Milan."
@CharIieBennett writes: "Three Newcastle fans were sent to a local hospital last night. One was stabbed, the other two treated for minor injuries. All of them are on the mend, doing ok and in a stable condition. Again, please stay safe in Milan tonight and stick together. 🙏🏼 #NUFC
"Update: the three fans who were attacked are ok. Stay vigilant, especially after the match, if you are in Milan tonight."
Keith Downie tweeted: I've spoken to the family of 58-year-old Newcastle fan Eddie McKay, who was stabbed by men in balaclavas last night. He's in a stable condition after being stabbed in the back & arms. His daughter Rachel said her dad wanted to send a message to #NUFC fans here in Milan
"My dad is stable but in shock. He is gutted he's missing the match but just wants every other Newcastle fan out there to be aware of this & be safe.
"He just had two knee replacements so he fell when he was being chased & that is when he was attacked. I'm flying out there."
According to Mail Sport, they understand that Newcastle are aware of the reports and are in contact with the local authorities.
Details of the incident is slowly emerging, with the Sun saying the victim had been 'attacked by between seven to eight men at midnight and was rushed to hospital.'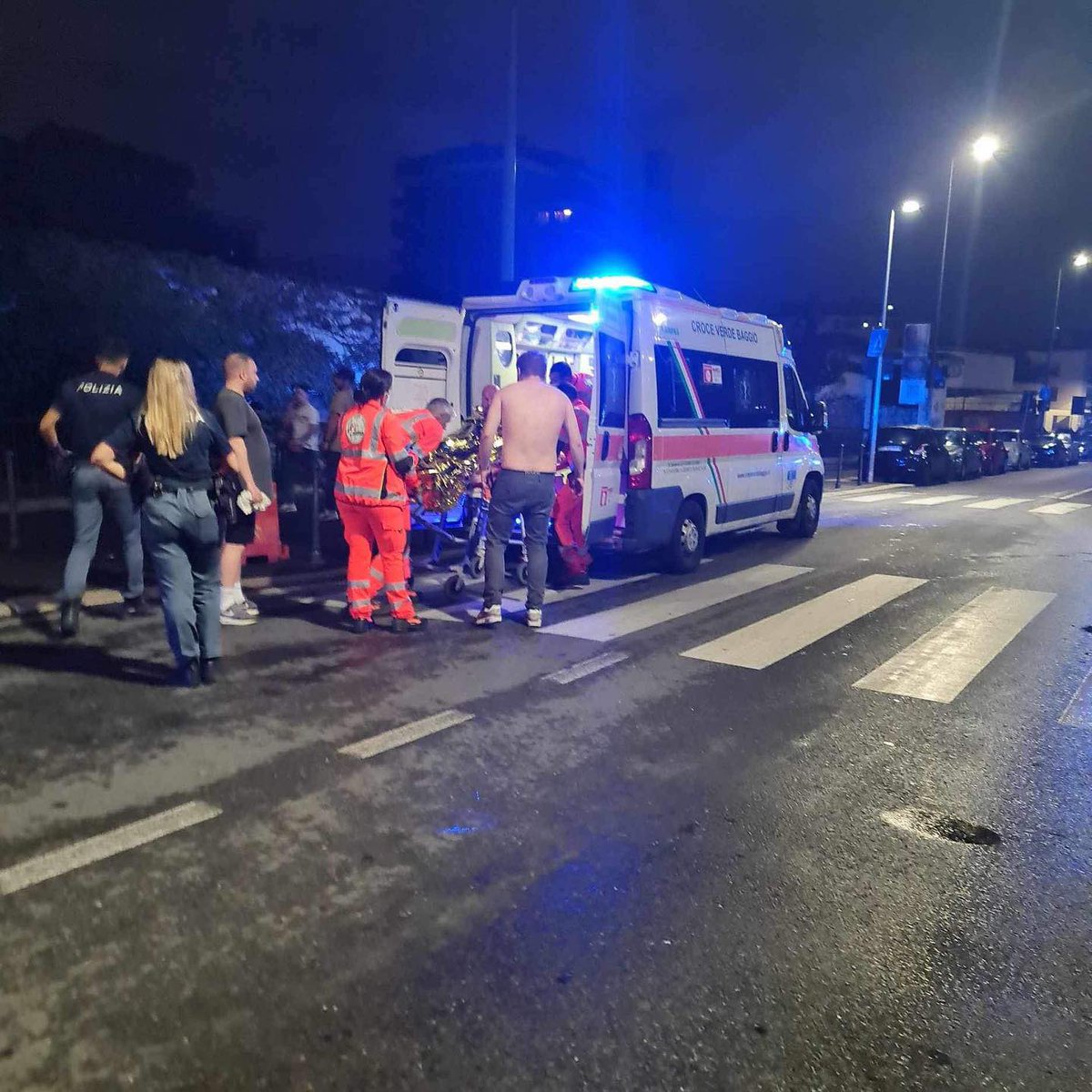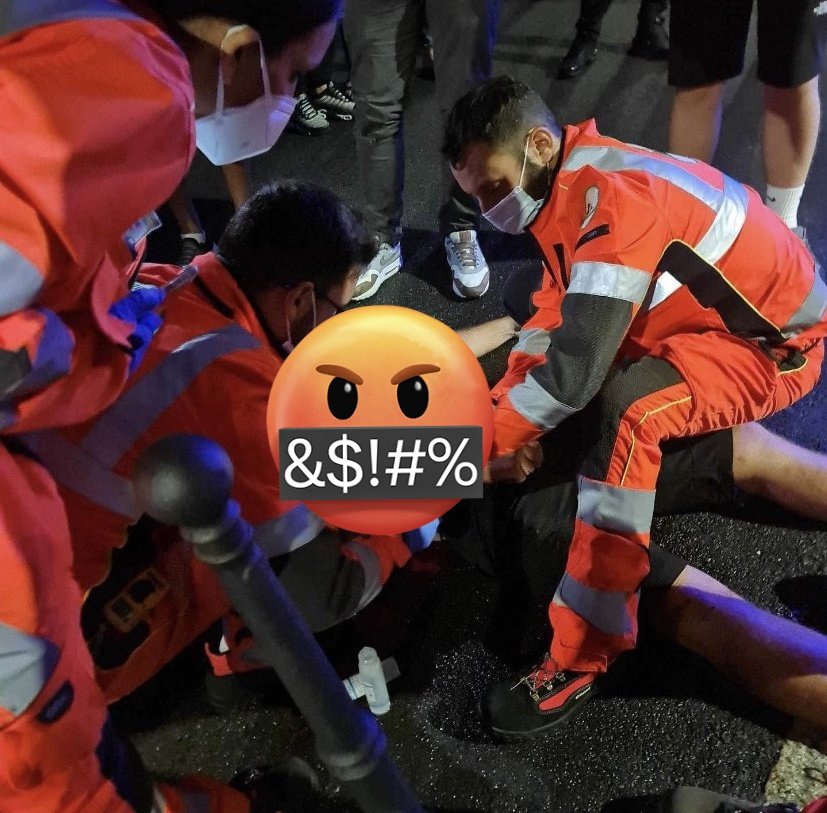 Local media add that the man was targeted in a neighbourhood near the centre of Milan in Navigili on the corner of via Segantini and via Gola when he was walking with a friend.
The hoodied culprits reportedly struck the victim three times, two in the arm and a deeper one in the back.
The Magpies fan was allegedly saved by police and had been rushed to a hospital to assess his wounds, according to Milano Today – who report that the deeper injury to his back is what worried the doctors, however, his physical state has been improving.
The motive behind the stabbing isn't currently known and there was no items stolen from the victim.
Police are said to be investigating whether it was a football-related attacked.
The Premier League club said in a statement: "We are deeply concerned by reports that a supporter was seriously assaulted in Milan on Monday evening and we are liaising with local authorities to understand the circumstances.
"Our thoughts are with the supporter and their family and we hope for a full and speedy recovery."
Over 5,000 Newcastle fans are heading to Milan, with the away allocation set at 4,300 seats, meaning there would be around 400 fans without tickets.
Twitter users react upon hearing a Newcastle fan has been stabbed after being ambushed by knife-wielding thugs in Milan…
@alessio_so42264: Can't believe these things are happening for a football match. Stay safe everyone 🙏
@Davidpeas71: Disgusting cowardly Bastards hope the lad is ok
@slaughter_paul: Poor bastard stabed in the back pardon the pun the spinless cunts
@AdamP1242: I am aware that some Newcastle United fans were attacked last night in Milan with one being stabbed in the back. Small groups after the game will most likely be targeted so make sure you all stay safe tonight 👍
@CfcBluey: Ah man. I hope he's okay🙏
@jlews87: Every single time English teams play in Italy or turkey …what's it going to take before these clubs start seeing sanctions imposed against them?? Thousands of Newcastle fans out there enjoying themselves, celebrating the club's return to the champs league and this happens
@riobeare; 8 blokes vs 1 and stabbed 3 times. Some of these places are dodgy as fuck for football
@___Kraig___: This sort of shit still going on in 2023 is so fucking tiresome. It's a football match people…
@DazNUFC21: Let's see what @UEFA say about this
@4lifestan; Football should be about better things not such madness.
@DazNUFC21: Disgusting animals
@viper23fitness: Absolutely no place in football for this sort of stuff,our fans where in good spirits enjoying the occasion.hope they are alright
@1987lado: I'm shitting myself, my boyfriend had just landed in Milan… how is this allowed to happen?? I'm sick just thinking about it. I really hope those lads are okay and recover swiftly.
@BiltonTerry: Glad the lads are doing ok ❤️
@Nufc2Everything: I've just been sent the images it's a f*cking disgrace it really is. Speedy recovery to the bloke. From what I can see in the images it wasn't just once 😞
@mun39556029: Happened every time when we played in Italy (Leeds). They often stab in legs as not treated as serious in Italian law. Hope everyone is ok out there
@G_Lx101: Something needs doing about these Italian fans. This in Milan, constant trouble in Naples, and Roma fans paralysed one of our fans at Anfield. Probably missing others. Wishing them a speedy recovery
@floppyquill: As someone who's been stabbed, those pictures of the Newcastle fan are really upsetting to see. The hardest part is everything that's going to come after. Physical wounds heal a lot faster than mental ones. They likely won't see this, but I'm always about for a chat. #nufc