A new buyer has been found for Bury FC and Gigg Lane but what happens next? We take a look at that and all the details revealed so far.
After months of speculation over the future of the ground and the 136-year-old club, it appears to have come to an end with fans-backed consortium 'Est 1885' and a number of benefactors behind a bid, it has been confirmed.
Administrator Steven Wiseglass, of Inquesta Corporate Recovery & Insolvency, has been overseeing the sale of the club's asset and historic 12,000 capacity ground since last December.
Last May, he announced that the stadium was being put up for sale. But earlier this week, he said heads of terms had been agreed for the purchase of the stadium, along with "the rights, title and interest in and to other assets, namely club memorabilia, goodwill and intellectual property, including the Bury FC name".
Mr Wiseglass added: ""We have accepted an offer to purchase the Gigg Lane stadium and other assets, and have agreed heads of terms with the interested party.
"We remain hopeful that the deal will be completed in a timely fashion and will be a major step towards securing the future of football at Gigg Lane.
"My hope has always been that Bury FC could be rescued and seek readmission to the football pyramid system, and this now seems a step closer to becoming a reality.
"Until the sale is completed, we are unable to make any further comment."
Following this, a statement was released on behalf of Est 1885, which had outlined its blueprints for Gigg Lane to be transformed not only into a home for a revived Bury FC but a community sports and education hub.
The statement reads: "We are pleased to announce that an association of Bury Supporters Groups and Bury-supporting benefactors have today signed a 'heads of terms' agreement for exclusivity to buy Bury FC (all memorabilia and intellectual property including trademarks) and the Gigg Lane stadium.
"The process to completion is expected to take two months, which is standard for this sort of transaction.
"During the due diligence process, we will formalise our previously-stated intention for the club to be held by an organisation that is and will always be majority fan-owned, democratic and debt-free.
"It will also be a platform for a capital influx into Bury and the current bid includes funds from overseas and a pending application (to) the UK government.
"We are happy to see that the Bury Council sponsored site operation appraisal report showed that the Gigg Lane site had merit for football in Bury, and would be suitable for improvements in a phased approach over time.
"We believe we can achieve much of what is needed in the short to medium term with grants, donations and volunteers, again keeping the club debt-free and enabling funds to be funnelled back into the team.
"This would allow us to make Gigg Lane a multi-use community asset that we can be proud of, and hopefully a platform for the unification of all football in Bury.
"This agreement also allows us to begin the process of working with the FA on the re-insertion of Bury FC into the footballing pyramid for the 2022-23 season.
The two-time FA Cup winners, whose last owner was businessman Steve Dale, was expelled from the Football League in August 2019. This followed a number of attempts at agreeing a company voluntary agreement to stave off Bury's FC extinction.
It is hoped the deal can be completed in the next two months, with the aim of reinstating Bury into the English football pyramid next season and back in a stadium which is one of the world's oldest professional football stadiums and has been home to the Shakers since it was built in 1885.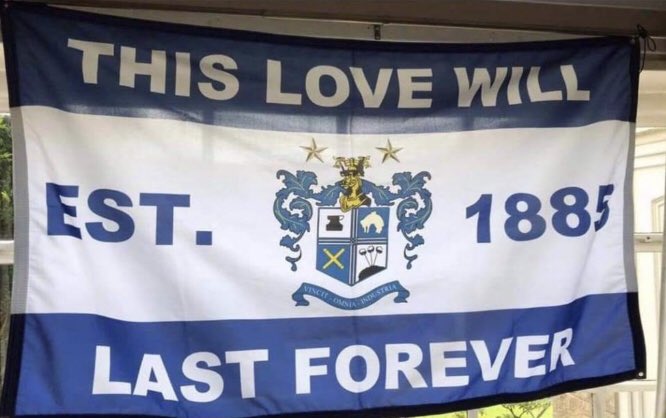 After Bury FC was expelled from the English Football League in August 2019, supporters formed a separate club, Bury AFC, which was admitted to the 10th-tier North West Counties League Division One North for last season.
Not all Shakers fans have decided to back this Bury AFC until they new what was happening with Bury FC, though the newer side do still boast brilliant numbers in attendance for that level of football.
Bury AFC are looking at moving away from Radcliffe's Stainton Park and getting in at an athletics ground within the town and making that into a 8,000 capacity stadium.
Twitter users reacted as a new buyer is found for Bury FC and Gigg Lane…
@Keithclubline: Well done to you all. You took enough stick so you can allow yourself a big smile. Work to do but credit to you 😀
@YorkshireMan91: Fantastic news! 👏👏 That Club and its fans have been through so much rubbish over the last few years, hopefully this will be the start of their comeback.
@PaulAWilliamsP7: This is great news for football and Bury FC
@KempyFym: From a Walsall fan, this is great news, so sad when football teams come to an end. Wish you all the success in the coming years. Great news 👏👏👏
@ItsJustSuyo: getting some real northwich/1874 northwich vibes here…
@ColinJohnBlair: The club that gave us Colin Bell our King 👑 I wish Bury & all their fans every success 💙 Having coached & managed their ladies team I have a soft spot for Bury 👍🏻 City & Utd should do all they can to help this local club 💙
@ColinWilsona1: Fantastic news for Bury fans a shame it didn't happen earlier. Good luck for the future and hope you get back to the big leagues.
@maxii30: Genuinely over the moon to hear this. These clubs should be protected with all the money that's in the game right now. Good luck Bury
@JohnstonLew10: Fantastic news. Hope we get the original Bury FC back now and playing at Gigg Lane again
@Pandamonium1881: This will be very interesting
@SirSebastian20: Every single Bury fan had to witness their own football club get expelled from the EFL, so I'm happy for them now that they have a new buyer.
@LongworthNeil: Us Bolton supporters wish bury all the luck. You should be back with the rest of us.
@APJGRAVES: This is brilliant news! Let's hope it is completed very soon!!
@Philinyate: I am a Wolves fan but that comes second, I am a football fan first & as a football fan I was gutted to see Bury go under. Really happy to see the club back #buryfc
@Ludd1885: Love #buryfc. Sorry though @1885_est. I don't think I have an ounce of faith in you. All the same problems with Forever Bury especially communication and what appears to be a blatant lie regarding status of original legal entity/name of club.
@StockpickB: These clubs shouldn't be allowed to go out of business they are part of the community
@ShakersBen: You don't realise how much you take your club for granted until it's taken from you. You think it's going to be there forever and if you do hit financial difficulty someone somewhere will come in and save you. Hopefully we can get back to Gigg soon!
@BeaumontDMD: Delighted for #BuryFC and their fans. I remember when they came to St Mary's in 2008 for the FA Cup 5th round. I couldn't believe how many fans they brought with them. They were noisy too, even when losing 2-0. All the best lads #BuryAFC #Shakers
@shakerite66: All stations Gigg next season then 🤗#buryfc 47 years uninterrupted and now back again. First love an'all
@C_Birks: For all those who worked so hard, for all those who stood by the club and believed. Fucking get in #buryfc #shakers #shakersnotfakers
@Matthew27397751: Get me a brush a shovel a lawn mower give me fucking anything im throwing my name in right now as a volunteer 💙 #buryfc
@buryanproud: #buryfc Nailing my colours to the mast….if me and my family inc granchildren can see a team wearing white n blue run out at Gigg its Bury FC never mind the theatre and pedantic this that and the other…UTS
@Gymbo20944400: Bury fans Securing Gigg Lane would be a monumental thing of absolute beauty. #StrongerTogether
@JayPVFC: Brilliant! Seen pictures of the stadium and honestly hurt to see. Really hope this goes through and have the proper club back. Bury AFC isn't the same. I Loved Bury away with the Vale. Last competitive game for them was against us if I'm correct. #BuryFC