National League North club AFC Fylde bans some of their own players after soaking a family with water pistols, it's revealed.
The Lancashire outfit has apologised after a number of its academy players allegedly squirted the liquid at members of the public in Kirkham.
The teenage culprits ended up getting identified after the club launched an internal investigation into recent reports of anti-social behaviour involving some of its footballers.
AFC Fylde said it had received a number of complaints about their behaviour in public, including one incident where a family was soaked with water by teenagers dressed in the club's very own tracksuits… not the smartest of lads ay?
Academy manager Chris Ganner said the incident has been treated with "the utmost seriousness" and added that a community police officer attended the academy to speak to the young lads about how wrong their behaviour was, and highlighted the wrongs of doing similar acts.
Those involved in the incident have since been identified and were banned from last week's matches as punishment, said Mr Ganner.
Ganner has gone on to apologise to the family and the community, saying the club "do not condone this type of behaviour".
A club spokesman said: "The incident was brought to our attention on Tuesday morning (September 21), and we immediately launched an internal investigation to identify the students involved.
"After gaining a detailed understanding of what had happened, our Academy Manager Chris Ganner reached out to local police and numerous members of the public who have been affected by their actions.
"AFC Fylde Football Club do not condone this type of behaviour and have banned the students involved from this week's games.
"The Club would like to reassure people that allegations such as this are treated with the utmost seriousness.
"Finally, we would like to extend our apologies to the family affected and will continue to educate our students on their behaviour and responsibilities in the community."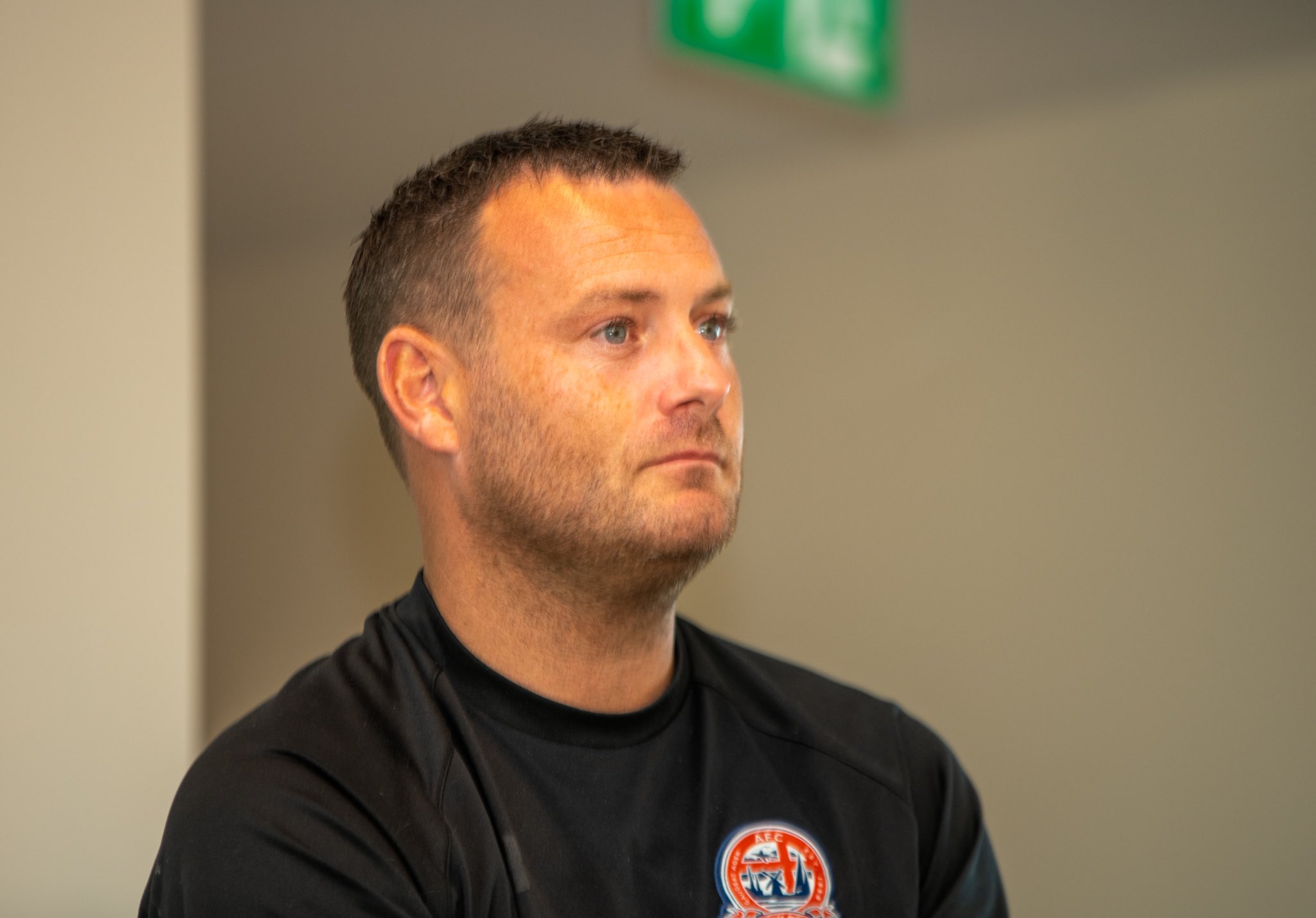 It comes three weeks after fans were left baffled with AFC Fylde's 'vile' description in a job advert which was posted and went viral for the wrong reasons.
Hundreds of supporters checked out what it had to say, and now they are being accused of some serious discrimination.
The National League North outfit were looking to bring in a General Manager, and somehow, they have made that task even more harder judging by what they've said in the job description. Look for yourself…
THE JOB ADVERT IN FULL:
We are seeking a General Manager to work directly alongside the Director of Football. These roles currently report directly into the Chairman and will do for the foreseeable future.
While focussed on the general day to day running of the non footballing side of the club, the main emphasis will be on the commercial aspect of the role and developing the "Fylde Brand"
The successful candidate must, therefore, be able to demonstrate a successful track record in a similar role within the sporting and entertainment industry. Football experience, although an asset, is not a requirement but a fanatical eye for detail and the ability to write and implement a detailed strategic plan is!
This is a "hands on role" and requires hands on leadership from the front so "delegators" and "office dwellers" please don't apply. If not already apparent, we are not a Premiership Club and therefore every penny and every fan has to be fought for and respected. You will need to be proactive in your approach to everything. We work hard at Fylde so again don't apply if you are looking for "a work life balance" or have to pick the kids up from school twice a week at 3.30.
You will need to live close to the club and immerse yourself in the local community at all levels.
So, if you are a winner, up for a challenge and want to be part of a very special journey, then send your CV, covering letter and salary expectations to Shannon Sullivan at the below address.
Shannon Sullivan
AFC Fylde
Mill Farm Sports Village
Coronation Way
Wesham
PR4 3JZ
The post has since been deleted after an online backlash branded it "discriminatory".