Moneyfields postpone two midweek games after a 'serious incident' involving a player of theirs, it has been confirmed on Tuesday.
Tonight's Wessex League Premier Division fixture at home to Hamble Club has been called off, as well as tomorrow's Hampshire Premier League Senior Division game between Moneyfields Reserves and Colden Common.
The non league club issued a statement at 11:18am on the 26th of October and it's led to the non league community sending their prayers as they waited for further updates.
"On Monday evening we were made aware of a serious incident involving one of our players, given the severity of the incident as a club we've made a request to the Wessex Football League and to the Hampshire Premier Football League for our games over the next 48 hours to be postponed.
"Our thoughts go out to our player and to his family at this difficult time.
"We would like to thank the Wessex Football League, the Hampshire Premier Football League, Hamble Club FC, Colden Common FC and our match officials for understanding and for allowing us to postpone Tonight and Tomorrow night's fixtures."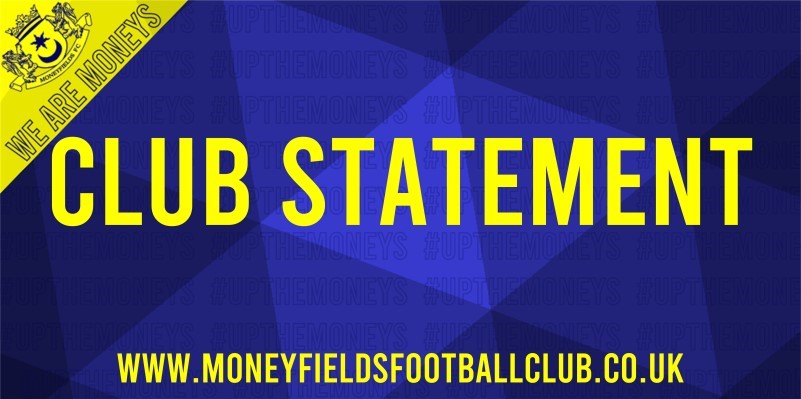 Portsmouth News state that police have arrested a 34-year-old for attempted murder after a man is stabbed outside a pub.
The violent assault took place in the Red Lion car park, in London Road, Cosham, on Monday night.
Officers were called at 5.43pm following reports of the bloody attack.
A 27-year-old man from Portsmouth suffered injuries to his chest and abdomen. He was taken to Southampton General Hospital where he remains in a serious yet stable condition.
A second man, a 39-year-old from Portsmouth, suffered minor injuries to his back and face. He was taken to Queen Alexandra Hospital where he remains in a stable condition.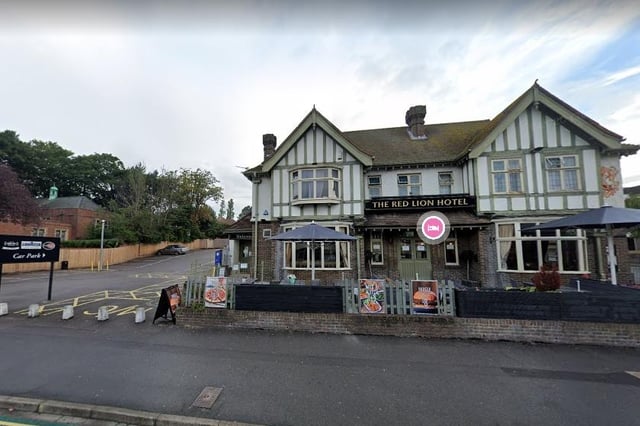 Officers attended and a 34-year-old man from Portsmouth was arrested on suspicion of attempted murder. He remains in police custody at this time.
Portsmouth North Inspector Jon Tilbury said: 'We appreciate that members of the public will be concerned to hear about this incident, however I'd like to reassure you that all parties involved are believed to be known to each other and this was not a random attack.
'We will be in the area today conducting patrols so please do come and approach us if you have any questions or concerns.'
Investigating officers would like to hear from anyone who was in the area at the time and saw or heard anything that may assist our enquiries.
Officers are keen for anyone who may have been driving past with dash cam footage of the incident to come forward.
Facebook user Steve Duffin has replied to Moneyfields' post with an update it would seem on the footballer's condition: "He's woken up so all is looking better but great touch from moneys x"
Twitter users have reacted as Moneyfields postpone midweek games after a serious incident involving their player…
@DhaswellphotoUK: Thought with all involved 😔 Have the pleasure of knowing a good few of the Monies squad so have them all in my thoughts 💛💙
@adamnixonmedia: Thoughts are with the player, player's family and team
@Josh_Bailey9: My bro 💙
@Infinity_f_c: Thoughts and prayers are with the player, club and everyone effected
@FFCevents: Everyone at FFC is praying for all those involved 🧡🙏🏻
@PaulsgroveFC: Thoughts are with you from all of us at the Grove. 💙💛🙏
@ChrisOverthrow: Doesn't sound good. Sending my thoughts and best wishes.
@nls_wessex: Thoughts with family and friends together with all associated with the club at this very difficult time.
@AndoverNSfc: Everyone from Andover New Street send their thoughts with the family and everyone at Moneyfields during this difficult time.
@Pompey: The thoughts of everyone at #Pompey are with the player and everyone affected 💙
@dmadscaff: Sending thoughts,love and best wishes from the u15 squad, 💛 #oneclub
@PompeyNewsNow: 🙏 Thoughts with player, family and all at @MONEYFIELDSFC
@Brock_FC: Our thoughts are with everyone associated with the Club. 🙏
@NorthEndCosmos: Everyone from us sends their best wishes.
@farehamtownfc: Thoughts from all at Fareham Town
@turftalktoday: our thoughts are with all those affected at this difficult time🙏🙏
@waynegrant1977: We are all behind you and sending thoughts and best wishes 💛🖤
@Sillsmeister: Thoughts and prayers with the player and all who know him. Hope he pulls through and fully recovers. 🙏⚽️
@mattclementspfc: Thoughts are with all involved, the club, family and friends times like this things are more important than football and everyone comes together! 💛💙
@Clarkeyboy12345: Thoughts with him and his family
@O_BournemouthFC: Our thought are with family and friends and everyone associated with @MONEYFIELDSFC
@MillbrookFC1: Our thoughts are with all involved with the club, From all at Millbrook FC.
@BemertonHeathFC: Thoughts from all at the Harlequins. Hope all gets well… 🖤
@GaryKPratt27: Stay strong. Fight with everything you have. My thoughts are with the family and everyone at the club at this worrying time.