Millwall 'hooligans' vandalise Selhurst Park and Crystal Palace training ground with messages ahead of the FA Cup tie on Saturday.
The two South London clubs will come face to face with their eyes on a place in the Fourth Round come kick off at 12:45pm and the game live on ITV.
Old rivals Millwall and Crystal Palace will face off for the first time in nine years and have not played each other since a goalless draw in the Championship in April 2013 but are now ready to renew their rivalry it would seem.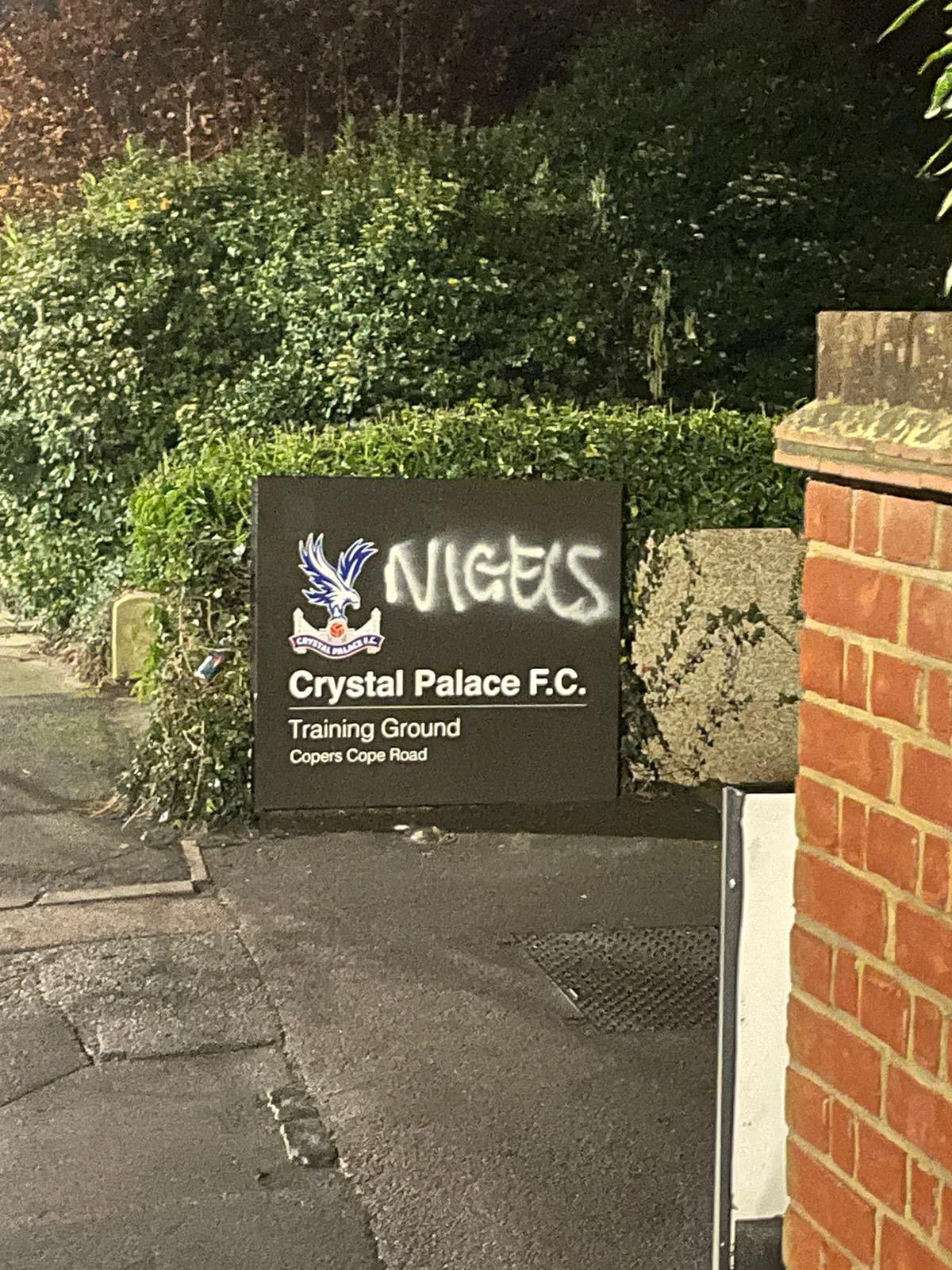 Millwall are currently eleventh in the Championship table and previously lost 3-2 at Bristol City on Sunday.
Crystal Palace, meanwhile, are also eleventh in the Premier League following their defeat to West Ham last time out.
Now the two meet in Bermondsey and both sets of fans would dearly love to get one over their near neighbours.
Pictures have emerged overnight showing Millwall's hooligan group leaving messages for Crystal Palace and their fans to read.
They were 'Who the fuck are Palace?', 'Millwall Berserkers' and 'Nigels' as can be seen in the photos…
Tears 😂 pic.twitter.com/bqt7yOVqx2

— Michael (@Scrivum) January 7, 2022
Back in October 2021, Millwall FC decided to call the police after removing hooligans' offensive stickers taunting Tottenham.
A "disgraceful" antisemitic poster was also put up by 'Millwall Berserkers' which was quickly taken down by the Championship outfit and reported to the British Transport Police.
Millwall condemned the sticker poster, which had the words 'Achtung Juden' [attention Jews, in German], along with the Tottenham Hotspur symbol, and blood.
The poster included the symbol of hooligan group, which has previously posted the neo-Nazi odal rune on its Instagram page, a Nazi-style eagle and death threats to the left.
After saying the poster had been removed from a cycle path by its stadium, near South Bermondsey station, Millwall said: "Millwall Football Club has a zero-tolerance policy against discrimination of any kind.
"This is a disgraceful action which the club immediately reported to the British Transport Police. Millwall will provide them with full and comprehensive cooperation with their investigation and any individual or group identified will be banned from the club for life."
Millwall FC Supporters Club said it "abhors any such comment or content and that such material has not been produced or distributed by anyone with our knowledge. Whoever did so does not represent the Millwall fan base."
Paula Griffin, who noticed the sticker and shared it onto social media, said she has got "used to some pretty nasty stickers that the club apparently seems fit to leave there… Seems to have reached a new level of hate when people in England feel they can post up such antisemitic stuff as this."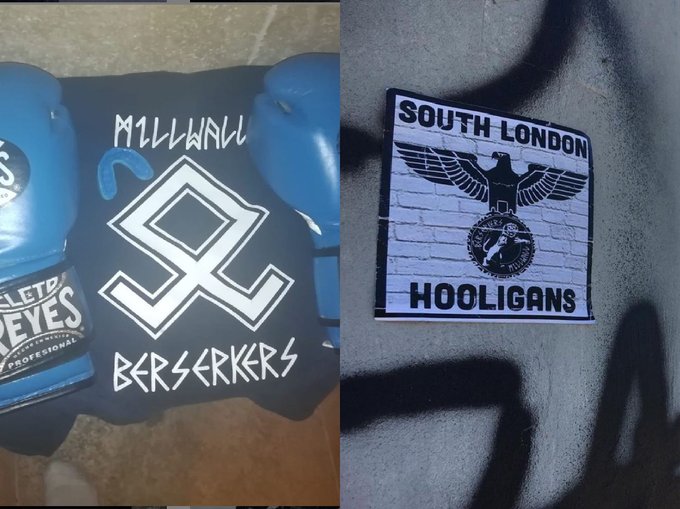 Social media users reacted as Millwall 'hooligans' vandalise Selhurst Park and Crystal Palace training ground with messages ahead of the FA Cup tie on Saturday…
@AdAmCpFc91: Lads please make sure a loved one knows where you are tomorrow the "beserkers" are out in force 😂
@jacob_se25: Not as scary as the "Brighton Brawlers"
@DownToTen: Can't wait for the Millwall Berserkers and Brighton Brawlers to face off some day
@IlMoniker: To be fair. I know which would have me quickening my step more.
@W_Bellew: Ooh scary.. What happened to the bushwhackers..?
@lukefuller__: 10 to 10 on a Friday evening and you decide to graffiti over Selhurst. I like to call that rent free.
@CPFC_GH: Imagine being in the championship and claiming who the fuck are palace 😭
@Mark_CPFC: Truly pathetic
@SuperSteCious: Surprised they could drag their knuckles off the floor long enough to scribble that
@NathanBarclay98: 😂😂😂😂😂😂😂 imagine getting a train down from Bermondsey to do that and then just going home again
@_YTCP_: Neanderthals, always have been and always will be….
@MugFpl: 🤣🤣🤣 "Berserkers" scuttling round with chalk on a cold Friday night, embarrassing
@alawreeves05: Should be their crayons not 'there'
@EvilSashPioneer: Have they given up on "Palarse" already?
@Beniesta_: it's actually their cup final 😂😂😂 Im more pissed off I got to wake up at 8 rather than 12
@EllieCDavies_: The irony in the fact that you've used the wrong 'there' 😂😂 FYI, it's 'their'… Better luck next time sweetie 😘
@Fennerscpfc: 😭😭😭 sponsored by @Crayola
@Ryceezy: The knuckledraggers definitely misspelled 'berserkers' That's 100% a K turned into an R.
@chxrIes: Is that chalk ffs, will be gone in the rain
@liamb0117: Surprised they spelled Millwall right tbh
@ForeverAYellow: Bet they fail to show up for any kind of fight on Saturday, funny they cant seem say shit and taunt in front of their opposition