Maidenhead United have seen plans for a potential stadium move boosted, however fans are unhappy over leaving their current ground.
The club, who sit 9th in the National League table, announced intentions to leave York Road, which is believed by the Football Association to be the oldest senior football ground continually used by the same club.
They will buy land at Braywick Park for £460,000 for a 999-year lease., subject to it gaining planning permission for the new ground.
The new location is Maidenhead's largest public open space and 22 hectares (54.3 acres) of it are already used by sports clubs.
 

 

 

View this post on Instagram

 

 
Windsor and Maidenhead Council's cabinet unanimously agreed to the sale with council leader Andrew Johnson stating that the new ground, which could have a capacity of 5,000, would help the part-time club "meet [its] aspirations".
However he added that the cabinet's agreement "by no means guarantees" the club getting planning permission and that it must still submit a "viable and compliant scheme".
Magpies CEO Jon Adams couldn't give a definite timeframe on when that will be and stressed that while this is a significant step, there's still a 'long way to go'.
Maidenhead Rugby Club, who are neighbours to the development site, have already raised concerns over the new stadium move plans project, however, Maidenhead Athletic Club – who will benefit from the a new running track as part of the plans – and SportsAble's centre for disability sport haven't raised any objections to the scheme so far.
"It's a big step for us definitely," said Adams. "It means that we now have a site confirmed for us to move to which is fantastic.
"It's a huge step and we're obviously grateful to the council for the support it has shown for us in making this decision.
"We now know that we can move subject to us achieving planning consent for the Braywick site for a new stadium. It's an important hurdle but there's still quite a way to go."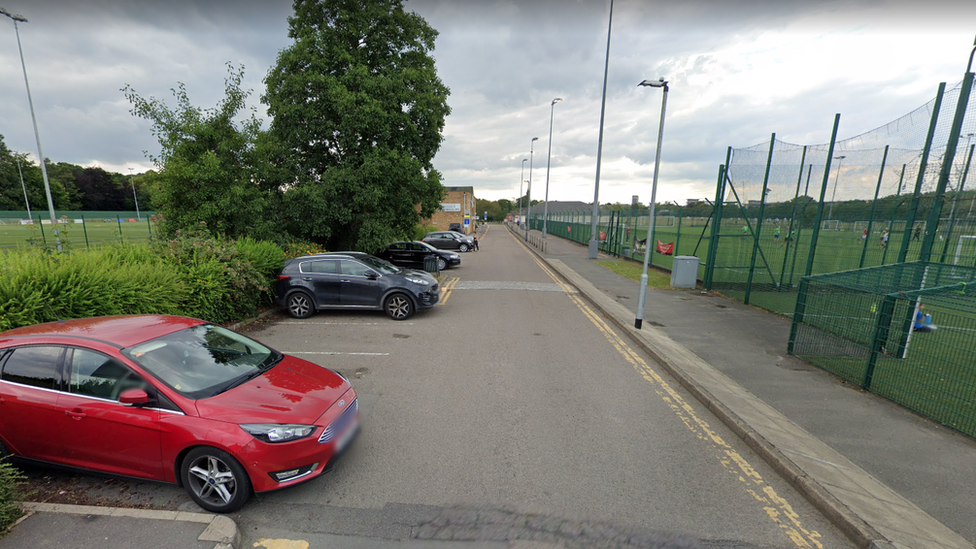 Adams refused to be drawn on the timescale for the next phase of the project, but the club plans to do a 'thorough consultation' and move things forward as 'quickly as possible'.
"It would be wrong to set a definite timescale at this point," said Adams.
"But our desire is to do it as quickly as possible. One of the big issues which we've always been committed to, but has also bee highlighted during this decision making, is the consultation that needs to go alongside this.
"It's going to be important and we want to make sure we do a thorough consultation through the next phase of this process.
"Yes, this means we can move forward and yes, I anticipate it to be as quickly as it possibly can be, but we also have to make sure we go through all the right steps in terms of consultation and requirements for a planning application for the site."
Maidenhead played their first game at the ground on February 16, 1871, but fast forward to present day and now they're boasting healthy regular crowds following promotion to the National League in 2017, they look to reignite plans to consider a relocation, something they previously tried to do but a suitable site could not be found.
Maidenhead United have now asked the Royal Borough to agree to the principle of the club relocating stadium move plans to Braywick.
This request will be considered by the council at the end of the year.
The club statement a while back said: "Maidenhead United Football Club can confirm that we are currently working with the Royal Borough of Windsor and Maidenhead to explore the potential for the relocation of the club's ground to Braywick Park in Maidenhead.
"The club has made significant progress over the last few years, both on and off the pitch. We are now one of the largest and most successful community sports club in the Thames Valley. Our men's and women's first teams are playing at the highest level in the club's modern history and match day attendances are regularly over 1,500. We have a further 42 Junior, Academy & Walking Football teams with over 500 playing members. We deliver an extensive range of health, wellbeing and education focussed activities though our Magpies in the Community programme, with over 2,500 children, young people and adults regularly participating in activities delivered by the club.
"We continuously review our strategic development priorities, with the objective of ensuring we have clear plans in place to sustain the club's continued success and growth. The need to improve quality and range of the club's facilities is recognised as a key priority for the club, so that we can improve the match day experience for supporters and extend the range of community activities we offer.
"We have carefully considered the options available to club to realise the significant investment required to develop our facilities at York Road. In this context, it has been impossible to ignore the regeneration underway in Maidenhead town centre and the opportunity which could exist to realise the capital funding we need through the disposal of our York Road ground and the relocation of the club to a suitable alternative location.
"The club has previously considered relocation. However, this has never come to fruition because a suitable alternative location could not be identified. As a town centre club, we have always been clear that in order to move, we would need to identify a similar town centre location with equivalent walking, cycling, bus, rail and road links to those York Road benefits from.
"Having reviewed the relocation options available to the club, we concluded that Braywick Park, as the town's existing sport and recreation hub, would be the most suitable location to move to. Over the past few months, we have been discussing this idea with the Royal Borough of Windsor and Maidenhead and with various sports clubs already located at Braywick. These discussions have been positive, confirming it could be feasible for a new community football stadium, owned by the Trustees of the ground and incorporating additional sports facilities for the benefit of other sports clubs, to be constructed at Braywick Park.
"We have now asked the Royal Borough of Windsor and Maidenhead to agree to the principle of the club relocating to Braywick, which will be considered by the Council by the end of this year."
Majority of fans voiced their anger at the idea of leaving York Road, though some agreed with the decision to move…
It's a tough one-all that history…but development is almost impossible in the current location.

— ? Andy ? (@OrientMeatPie) November 21, 2019
No!!! I wanna stay at York road! Don't destroy our history at York road ? Shanley…..?

— Chris ⚽️ (@CGoodwin07) November 20, 2019
This is a huge decision for the club. With such history behind us and a town centre location, the fans love York Road. Me included. But access is an issue with the regeneration. For a move to work, it needs a big cash injection and the club must own the new freehold.

— Dominic Hurst (@DominicHurst) November 20, 2019
If the club are to move forward unfortunately it won't be cost effective to stay at York Road. Millions of pounds will be needed to be spent on the repair of York road and that money isn't available.

— Porky Blinders (@Porky_blinders) November 20, 2019
Eventually the money will run out too. No money and no history then. The 'new' 4g stadiums are soulless. It was only a few months ago we were planning for potential FL expansion at York Rd with planning applications etc. Guess money talks.

— Scott Callaway (@scottacallaway) November 20, 2019
Was wondering when this was going to come up. York Rd is part of football history as worlds oldest continuously used ground. Braywick's a shite place to stick a football ground! No pubs around there either

— james_the_cat (@james_the_cat1) November 20, 2019
@dinglouis_: No York road has to stay
@EddieRFC7: Don't do it
@SteamTree: Mixed emotions on this ?
@JrKroz: 148 years of football at York Road. Don't let it end like this. (PS: What happened to all the 'looking to expand York Road' ideas from a few months ago?)
@Wilcox1970: Why do they need to expand? Rarely get up to half capacity as it is. Money making exercise to move to a mekano soulless hole for more flats yippee.
@OllyStrudwick: In the future maybe a good move but for right now, no
@StefanKacz: York Road is a unique ground with a special atmosphere. However, the facility is clearly not up to today's modern standards. Braywick promises to be an incredibly exciting venture that would attract fans, the local community, sponsors & players alike! Big opportunity….
@JimGosby: Money talks, nostalgia walks.
@jivinmalc: NO NO NO NO NO NO . This is totally unacceptable. Do not betray the fans. Do this & support will decline.
Jason Lee: It's a great classic ground York Road, but I can see why some back the Maidenhead stadium move plans.