Cheikhou Kouyate and Ismaila Sarr cause fury on social media for backing Gueye's post to not play in LGBTQ rainbow colours.
The Premier League duo appeared to publicly back Senegal teammate Idrissa Gueye, a devout muslim, who came under fire for failing to feature in PSG's 4-0 win over Montpellier.
That was a game where players wore special shirts in an expression of solidarity to mark the upcoming International Day Against Homophobia, Biphobia and Transphobia, on Tuesday May 17th.
PSG manager Mauricio Pochettino confirmed his absence was due to 'personal reasons' and not because of an injury, with French media outlet RMC Sport saying that he did not want to represent PSG in the rainbow colours.
Gueye, formerly of Everton, has now seemingly been backed by Kouyate and Sarr, who both play with the midfielder for the Senegal national team.
Sarr uploaded a photo of himself standing next to Gueye on Insta, with a fist emoji, three heart emojis and the words: '100 per cent'.
Kouyate also uploaded a picture of himself with him, calling him 'a real man', and adding 'we wholeheartedly support you brother'.
Crystal Palace boss Patrick Vieira responded to story on Tuesday, saying: 'We are against any form of discrimination' before confirming he will talk to Kouyate.
Vieira goes on to say that he wants people to make sure they don't jump to conclusions without knowing the full facts.
In their own statement, Watford, Sarr's club, said: 'Watford Football Club is proud to work collaboratively within its local community to further the messages and education around EDI (Equality, Diversity & Inclusion), including the formation of some partnerships which have helped everyone at Vicarage Road better understand the differences in cultures that abound.
'The club say they have long-term commitment to the EDI values that formed the backbone of it being recognised with the PLEDIS (Premier League Equality, Diversity & Inclusion Standard) Advanced Award, and this includes the willingness to offer further education and support to any of its employees.'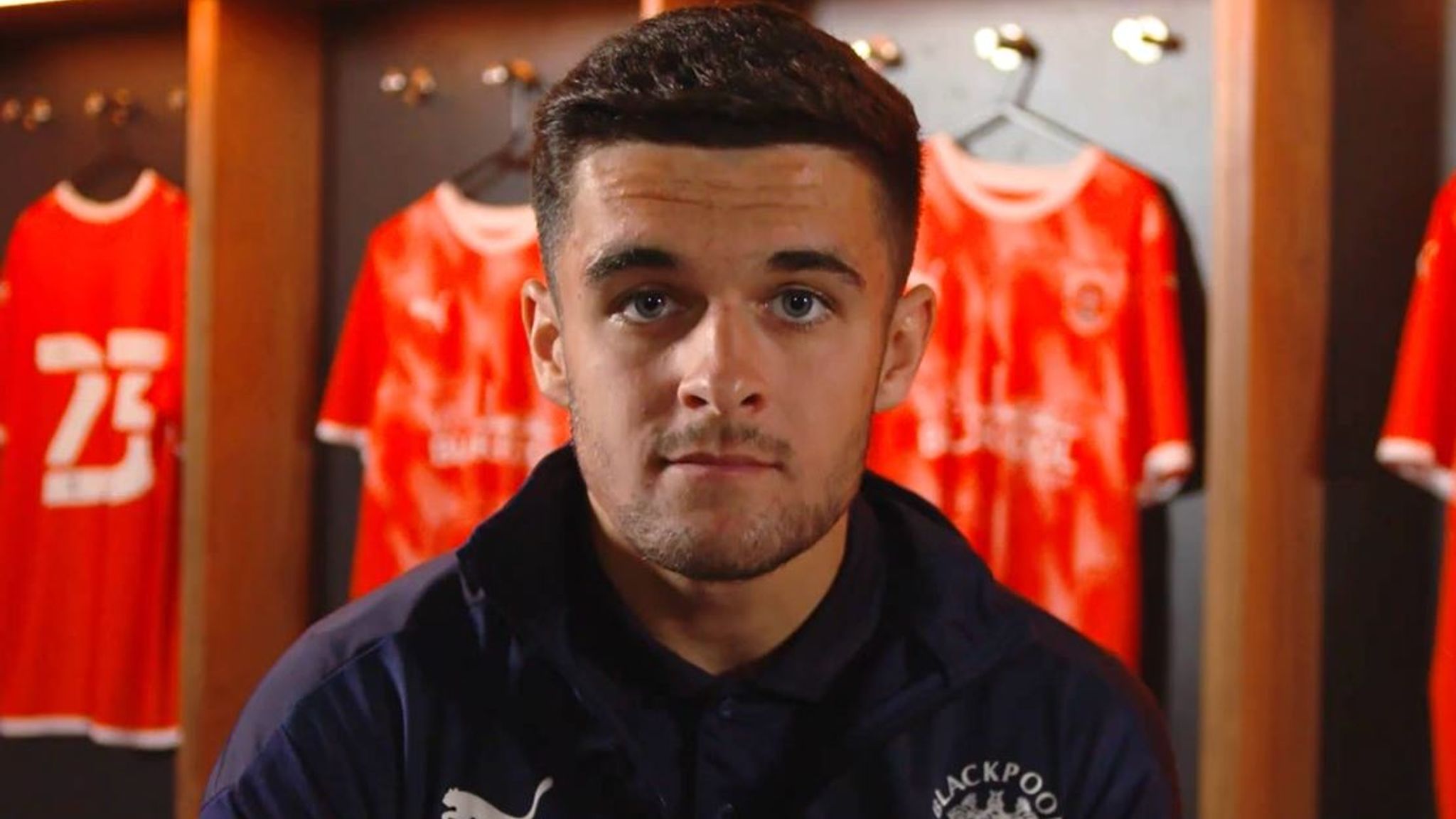 Gueye's alleged refusal to appear in the rainbow shirt came just prior to Blackpool's Jake Daniels becoming the first openly gay player in the country, and only the second known gay player in the world.
Watford fans reacted immediately in the wake of Sarr's post – which has since been deleted – with one calling for him to leave Vicarage Road. The Hertfordshire-based club's honorary president is gay music icon Sir Elton John.
@Marthaman20 said: 'Get him out of our club', while @WatfordTalk called him 'stupid' for his social media post.
'How stupid do you have to be, as Ismaila Sarr, to come out in support of a homophobe, in the same week a 17-year-old lad was brave enough to come out as gay, in the world of football,' the tweet said. 'Absolutely moronic.'
'Ismaila Sarr proves why people like Jake Daniels need to come out in football,' said @YGASaddlier.
Crystal Palace's Kouyate was also criticised by fans, with some calling him to be removed from their squad. The midfielder's contract at Selhurst Park expires this summer.
'Don't play Kouyate for the rest of the season,' said @SakyiNorrisSZN. 'Give his place in the matchday squad to one of the youth players.'
'Kouyate has some explaining to do,' wrote @StephfULLER_. 'He may well feel he's done nothing wrong. If his comments are as they appear to be, and he stands by them, then I'd be very disappointed to see him wear a Palace shirt again.'
'It's a shame to see the people we see as "role models", the people we support week in week out, the people that inspire us, being anything but this,' read @PalaceBiblee's post. 'I'm so disappointed in Kouyate. A step in the complete wrong direction from him.'
Earlier this month, ex-West Ham star Patrice Evra claimed spoke of his old teammates' attitudes towards homosexuality by claiming some at the London Stadium would not shower with gay players and would even call for them to leave the club.
'It's like you can't be a gay football player, people will go mad,' Evra told Gabby Logan on the Mid Point podcast. See more on that HERE.
As mentioned, Kouyate and Sarr cause fury backing Gueye's post to not play in LGBTQ rainbow colours, though others had something else to say on it all…
@Matchday365: Not going to look too deep into this response as I'm sure Vieira was told to say this, but it definitely will be strange and frustrating if this is only addressed via a brief in-house conversation and publicly the club acts like it never happened.
@PeterHoward01: He can have his own opinion and values. The club might not agree but I'd feel equally uncomfortable if we forced players to do things.
@cpfcames: he's been forced to do anything except show some respect for the LGBT community. In fact he's not even been forced to do that.
@cpfcjoshfb: First and foremost he shouldn't have posted that, but some of you fans need to show some understanding. It's a crime to have same sex relations in Senegal, I know it's completely wrong but it's the way he's been brought up. It's embedded in his culture almost.
@CPFCNato: Gueye is following his religion and heritage. It shouldn't be wrong for him to do so, regardless of if we disagree with the manner of it. Think kouyate is more saying he supports gueye making the decision to uphold his beliefs, rather than him saying he doesn't support LGBT.
@joysoftechnolog: I'm assuming that no palace fan or player will therefore have anything to do with the world Cup. I feel their is a remarkable hypocrisy in our fan base sometimes.
@1989JagrsGF: Fans, and players though likely to a lesser extent, see a football club as a representation of who they are. If they don't like what that is, they voice their displeasure and often succeed in making change. The country a match happens to be played in isn't a factor in that.
@spuddykid: yeah let's not extend his contract
@RobPurcell82: No time for it. Off ya pop.
@david_newbury: He's not fit to be a Watford player
@robin_sarge: Ismaila Sarr here supporting a homophobe despite playing for Watford FC, who's honorary lifetime president is Elton John
@watfordfocus: Fuck Ismaïla Sarr. I don't care if he leaves on a free. #WatfordFC
You might want to let @izosarr know…

— Duffy (@Duffy9057) May 17, 2022