An inquest reveals what caused the tragic death of 17 year old AFC Fylde youth player Luke Bennett in March earlier this year.
He had the world at his feet, and was known to be popular with loved ones as well as his mates and looked set for a promising career within football.
The young footballer however lost his life when he was electrocuted by power cables despite not even touch them, a court has heard.
A pre-inquest review into the death of Luke Bennett, held on Tuesday at Preston Coroner's Court, heard details of the incident.
Whilst a youth footballer with AFC Fylde, he was playing football at Euxton Villa FC and had been using a metal pole to try and retrieve a football which had fallen into a pond when electricity 'arced' from the lines and electrocuted him.
A barrister representing Luke's parents said that the family have "a few concerns" relating to what happened on that incredibly sad day.
"There are two matters which relate to the mechanism by which the electricity moved from the wires to the pole because there was no direct contact," the barrister, Miss Allen, said.
"There was an arc and they want to know why that happened. There is also some reference to Luke getting up after the initial shock and then lying down again.
"Mrs Bennett is understandably asking if that played a part and how the electricity travelled. The family wondered if Electricity North West might help with that and such evidence might also assist with a couple of other matters pressing in the minds of the parents.
"Mrs Bennett thinks the wires might have changed since the incident and she is wondering if that is the case. They understand there was a walk-through or some sort of visit afterwards. They wonder if someone can speak about the safety of the site because they don't feel it was safe."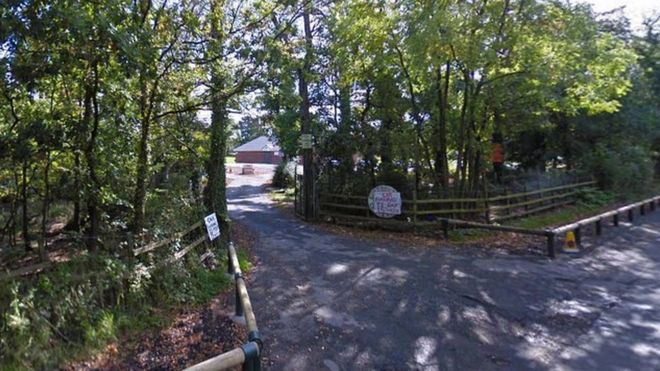 The North West Ambulance Service carried out a Serious Incident review after Luke's death and the hearing heard there had been delays in getting to the scene of the accident.
A Health and Safety Executive investigation was also launched, although it is not known whether this has been completed.
A date for the final inquest hasn't been revealed however it is likely to last two days.
AFC Fylde, who play in the National League North, posted an emotional statement following Luke's death in March.
It read: "It is with deep sadness and sorrow that we must share the tragic news that AFC Fylde youth player Luke Bennett has passed away at the age of 17.
"Learning the news on Saturday evening has left us absolutely devastated and heartbroken. All our love goes out to Luke's family and friends at this cruel and difficult time. Above all, Luke was a kind, popular young man who was much loved by his teammates and coaches. He was somebody who could instantly light up a room with his bubbly personality. Then, on the field, he was a naturally gifted footballer who excelled every time he represented AFC Fylde.
"The pain of Luke's sudden and untimely passing will be felt by our football club, supporters and all who ever had the pleasure of knowing him. Rest in peace, 'Lukey B'. The memory of you will always be in our hearts."
As seen in the photo above, Fylde had T-shirts made with the message 'Lukey B 2003-21' emblazoned across the front for their FA Youth Cup win against Cambridge.
Team boss Prendergast told the club website: "Luke was in our minds throughout the preparation this week. They are a very good group of lads and I'm really fortunate to work with them every day.
"There were a few tears. It meant a lot to Theo and he has certainly done Luke proud."
Of the game itself, Prendergast added: "I think I went through every emotion in that game.
"I thought it was going to be an uphill battle after going behind early on but I always had faith and confidence in the group. I always felt they could cause an upset.
"We never stop running and working across the group and we kept pushing for the winner. And with 30 seconds to go we've got a fantastic reward.
"Across the pitch they worked for each other. When the lads weren't allowed to train during lockdown we were on Zoom every day doing sessions and everything we could to keep the hunger and motivation.
"And since we've been back on the grass the preparation has been fantastic. They had to do the job on the night and everyone involved has done us proud.
"The lads are buzzing and it will be a massive highlight of their careers playing at a Premier League ground. The lads can't wait."
The tie at Stamford Bridge was played on the 3rd of April, and Fylde fell to a 2-0 defeat, a fine effort put in from the young Coasters, Bennett would be proud.
Luke's parents have paid tribute to their much loved son and said his "beautiful light will never go out".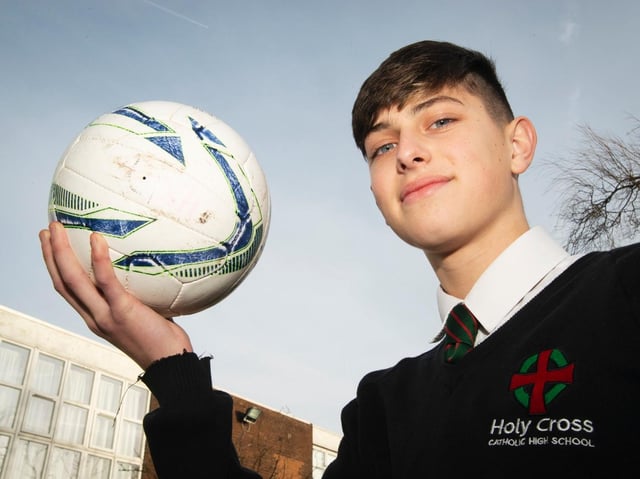 Luke attended Chorley-based Holy Cross Catholic High School for five years before completing his final year in 2020.
The school paid tribute to its former student, who it described as a "kind and thoughtful young man". In this picture, the promising footballer is aged 14 and had just signed for Burnley FC Academy.