Fans have been left furious with Sheffield United as 'disgraceful' tickets prices are revealed ahead of upcoming matches.
Details have been confirmed have been confirmed for Derby County's Championship clash at Bramall Lane, but it would seem that many are choosing to boycott.
The Rams issued an article to their supporters, and after a glance at prices, no one is keen on going, with the Blades under fierce scrutiny online.
CLUB STATEMENT:
Ticket details have been confirmed for Derby County's upcoming Sky Bet Championship fixture at Sheffield United.
Please note that tickets for this game will be available online only on dcfc.co.uk and then posted to supporters at their home address.
Match Date
Saturday 25th September 2021, 3pm kick-off
On Sale Dates
Membership Holders with priority access on away tickets (one ticket per Fan ID) – Wednesday 15th September 2021 (10am)
2021/2022 Season Ticket Holders (one ticket per Fan ID) – Friday 17th September 2021 (10am)
General Sale (one ticket per Fan ID) – Monday 20th September 2021 (10am)
Off Sale Dates
Tickets will go off sale at 12pm on Wednesday 22nd September 2021.
Ticket Prices
Adults (22-59) – £37
Seniors (60+) – £31
Under 22s (18-21) – £25
Under 18s (2-17) * – £18.70
* Supporters aged 13 and below must be accompanied by someone aged 18 or above
Memberships
After purchasing your Derby County Membership you must register it using the link you are sent via email. Once the registration process is complete, your Membership can take up to 48 hours to enable the ticketing benefits (including discounts and priority).
Memberships can be purchased here: membership.dcfc.co.uk/home
Disabled Supporters
There are 10 pairs of Wheelchair Disabled & Personal Assistant tickets available. There are 10 pairs of Ambulant Disabled & Personal Assistant tickets available for supporters who require accessible seating.
Booking Fees
A £1 per ticket booking fee will be payable for all tickets purchased online, while a £1 per transaction postage fee will be payable for tickets to be posted.
Allocation
An initial allocation of 1,565 tickets has been made available for Rams fans.
Collections
No collections will be available from the Derby County Ticket Office presented by SeatGeek. Collections are not available from the away stadiums.
Concessions
Proof of age may be required on entry for any concessionary tickets.
Refund Policy
Match ticket refunds are not available for this game from Derby County.
Contact
The Ticket Office counters will remain closed, with phone lines open between 10am-4pm on Tuesdays, Wednesdays and Thursdays on 0871 472 1884 (option 1).
Please Note: Calls cost 13p per minute, plus your phone company's access charge.
Supporters with any match ticket related enquiries are advised to email ticket.office@dcfc.co.uk. Disabled supporters with any enquires are recommended to email emma.drury@dcfc.co.uk.
– STATEMENT ENDS –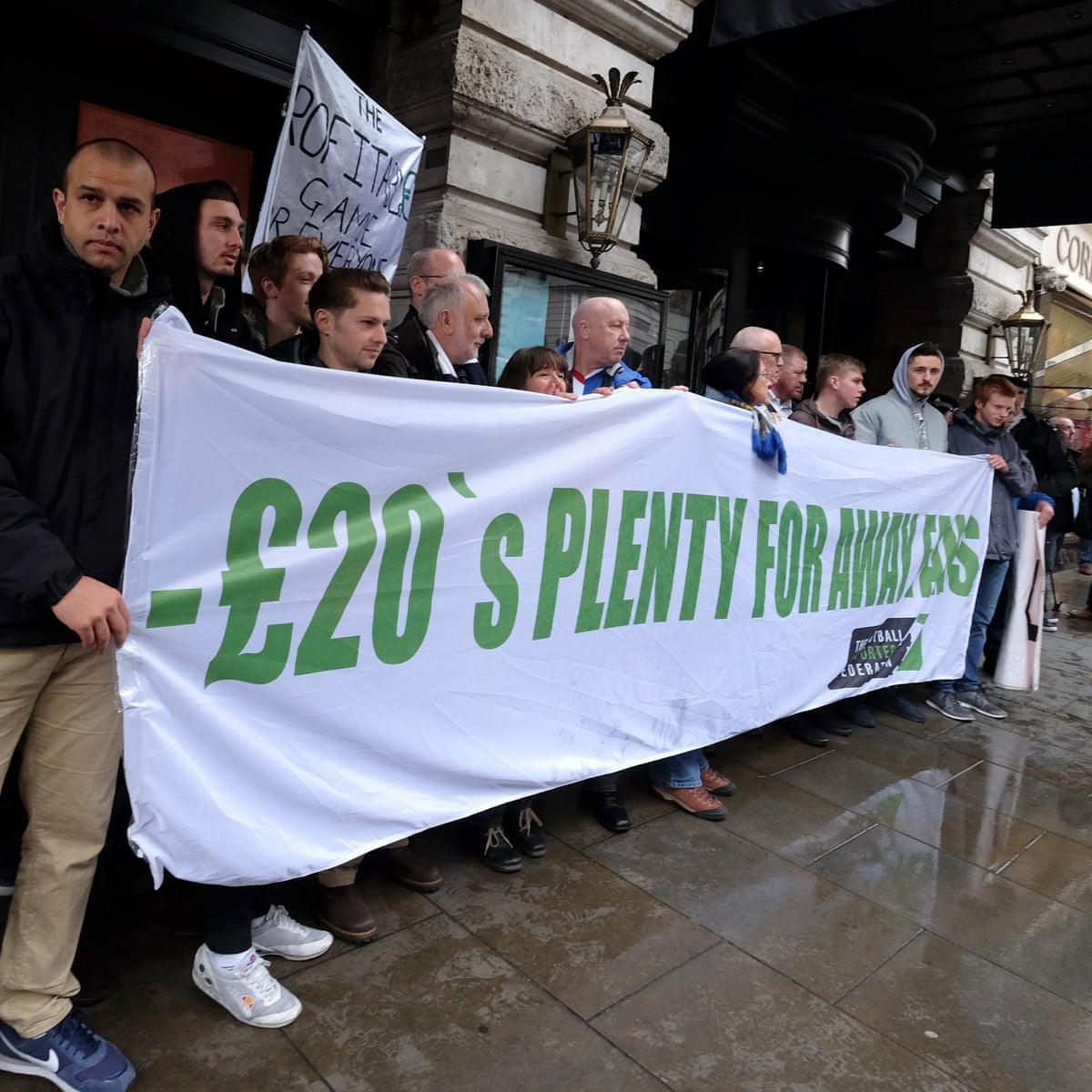 The FSA (Football Supporters' Association) has since had their say: "£37. Away ticket price cap in the Championship is long overdue."
As mentioned, fans are furious with Sheffield United as 'disgraceful' tickets prices are revealed…
@PickardsTours: Shocking prices and as a Sheffield United fan I'm ashamed of our club for charging you this.
@PRF_DerbyCounty: £37 for two teams in the 2nd division, actually in the bottom half of the 2nd division, and the one setting the prices with parachute payments is an absolute disgrace. @EFL @WeAreTheFSA Shame on you @SheffieldUnited
@curt_unwin: Not understanding the logic really, cause us Blades will get done everywhere we go now. Actually quite disappointed we're charging this.
@swigger67: Absolutely disgraceful pricing. Sorry but I'll be boycotting this game as I can't justify paying £37 to watch a football match. Also like to say well done to @WBA for their pricing structure last night
@ryantizzard: That's disgusting, shameful Sheffield United
@sufcwiII: That is just disgraceful from us, sorry lads and fair play to whoever pays it and comes to the match
@abs_rufc: 37 pounds to go to Bramall Lane this season??? Pricing should be £30 max for prem, £25 max for champ, £20 max for league one and £15 max for league two, clubs are getting away with daylight robbery. Football is nothing without fans, as proven only last season.
@liamsav86: Sheff u pricing family's out of football. Disgusting prices.
@J0HN0_O: Bonkers pricing. Wtf are united thinking.
@KieranBatham: Sheffield United fan and I want to apologise for this shameful ticket price what an absolute joke !!! Wouldn't be surprised to see it boycotted, ashamed of my club #twentyisplenty
@JEDilson_10: Shameful from us that is.
@Carlton_Blade: Absolutely disgraceful pricing @SheffieldUnited. Sort yourselves out, it's embarrassing
@harryderby84: 62 quid for me and my dad fucking shocking
@GOODY12: Football clubs have learnt nothing during covid with out fans. Disgrace the whole of football is. Not just Sheffield United. As they kept saying football is nothing with out fans. Yea because they see us as cash cows. Outrageous price
@DCFC_tom: £37 is a disgrace and this now needs sorting by the authorities. As much as clubs have missed fans this club has had 2 seasons worth of prem money plus parachutes for the next how many. This blatantly profiteering as the basis of fan base and locality of the away team.
@SkywaIkerSZN: twenty is plenty
@LozzaDCFC: @SheffieldUnited I think you need to check the pricing on your match day tickets, people out there are still struggling and recovering from a pandemic, football says it has missed the fans, then make it affordable for these fans to go. Absolutely disgusting #20isplenty
@TJ1889: Absolutely fucking shocking pricing. No Blade will support charging this much.
@samr36: That's an absolute disgrace @SheffieldUnited
@moorejj94: Football has been desperate for fans to return, yet @SheffieldUnited, who have made a huge amount of money during their 2 year stint in the Prem want to charge this. Complete jokers. @EFL Premier League cap their away ticket prices – be useful for once and do the same.
@HippyHammer: 💭 Basically 2hrs of entertainment for £37.Are you earning (actually taking home £18.50 per hour e.g.about £22+per hour)? If not,then they've out-priced your physical support so go find a local club that appreciates,recognises your worth & values your support more! @KieranMaguire
@tprhodes: Worth also flagging that a @SheffieldUnited season ticket holder friend had to pay £42 for his wife's ticket and £21 for his 5 (FIVE) year old sons for the same game. Totally and utterly shameful!
@jp1889: As a Sheffield United fan I'm embarrassed by the pricing this season. They need to sort this out quickly #twitterblades
@mish_1974: I was going to purchase 2 tickets, but for a bottom of the table fixture – £37 a ticket is absolutely disgraceful @SheffieldUnited you should be ashamed of yourselves!!
@marshall89_alex: Obviously haven't learnt anything from the past 12 months or so we no fans in stadium. Football without fans is nothing…I know, let's rip them off now and over price tickets and keep attendances low. Fucking games far gone!
@fans_county: Do the right thing by your fans #dcfc and send them back. That's more than a lot of the tickets for the last play off final we were at. #TwentyIsPlenty
@RickRicklong: Absolute disgrace @SheffieldUnited. Destroying football through greed, one match at a time
@samtheblade123: We are a fucking disgrace @Saudi49er @SheffieldUnited
@Dcfcrams1884_: Fuck you @SheffieldUnited scummy behavior….twenty is plenty
@MrPB_82: £37 fucking quid
@NeilH87: I've paid £7 less than that to watch England at Wembley next month….. sorry but that is a fucking joke
@jackstringer19: Price cap now you shitbags @EFL
@lewisjkeens: I don't know the in and outs of the economics, but charging fans £37 to sit in a lower tier terrace for a Championship fixture, after months of being unable to travel to games is abhorrent. A poor reflection of our clubs values.
@TridentRAM:
Clubs: "We are so happy the fans are back we have missed you so, so much and we promise to never take you for granted ever again, you are the life blood of our sport"
Also Clubs: £37 away tickets
@jackallisonnn: 37 bar to go to Sheffield United? Better not be the same when we go because it's a joke
@Jordsufc_: £37?? Fuck me the prince has lost the plot.