One particular ex-Rangers star trolls Celtic fans and Andy Walker live on Sky Sports, and boy hasn't it gone viral this week.
The good times are back for the Ibrox club, they are soaring in the Scottish Premiership, 14 points clear at the top and into the Europa League knockout stages.
The club's fanbase are loving life so much that they have sent classic Australian hit Live It Up to the top of the UK iTunes charts.
The Mental As Anything track has been adopted by Rangers supporters since their win over Celtic back in October.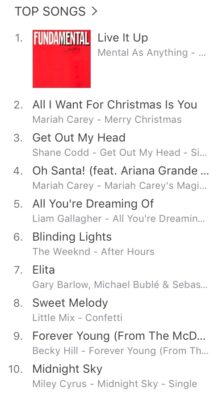 In the same week, ex-Rangers striker Kris Boyd was on reporting duty for Sky Sports News and couldn't hide his smile as his old club continued their unbeaten start to the season.
He joked that Celtic have "more statements than victories" as he revelled in Rangers' European run on Thursday night, winning 2-0 against Lech Poznan.
The victory meant Steven Gerrard's side secured top spot in their Europa League group and ensured they'll be seeded for Monday's last 32 draw.
Boyd also couldn't resist aiming a cheeky dig at former Hoops star Andy Walker.
Absolutely love big Boydy 😂 pic.twitter.com/OEEsj3EZEz

— Stuart Smith (@stuart723) December 10, 2020
Smirking Boyd said: "That's Steven Gerrard's 140th game for Rangers, his 90th win, they're into the Europa League last 32 seeded and 26 games unbeaten.
"Twenty of them have been clean sheets, 13 points clear at the top of the table, into the quarter final of the League Cup.
"Rangers have done their job tonight, I've done mine. I'm going to pass you over to Andy Walker who will take you through the Celtic game – who have, by the way, have made more statements than what they have victories in the last two months so.
"My work is done for tonight. Enjoy your night."
The Northern Irishman has guided the club to just two wins from 12 in all competitions, conceding 28 goals during that time. And now it looks as though Rangers are about to prevent Celtic from making it 10 titles in a row.
However, just hours prior to the club's statement, an exclusive report emerged claiming the Hoops are considering an approach for Ipswich Town boss Paul Lambert, should they decide to part ways with Lennon in the near future. Lambert is also another manager struggling to win over the fanbase.
Lennon admitted after the draw to St Johnstone he was struggling to find the reason why his players were "playing within themselves" in front of the empty Parkhead stands."
"We thought we had the atmosphere right," Lennon said.
"They are just playing within themselves a little bit. I don't know why because there is nobody here [in the stadium]. There is no reason to get antsy or tentative.
"We want the players to be positive. But there is something missing, that little break or that little bit of magic. We are just not playing with that real drive and oomf. We are lacking that at the minute in a lot of our play."
Last week's scenes forced the Parkhead board to block of the stadium perimeter in a bid to prevent a repeat of those events, with huge fences erected and an enhanced security presence on hand.
Lennon refuses to believe that the gap to Rangers was now impassable despite the Ibrox outfit now being 13 points ahead having played two more games.
"Listen, we need to be realistic. I wouldn't say it's over, but we are making it more difficult for ourselves," Lennon conceded.
"It is hugely concerning and I am not going to shy away from that. It is hugely concerning that we can't keep a clean sheet, when we looked very comfortable in the game. We let people run in behind us and it's not good enough.
'As far as the season goes, we are making it very, very difficult for ourselves to get back into it.
Lambert played as a midfielder and won the Scottish Cup in 1987 with St Mirren as a 17-year-old, the UEFA Champions League with Borussia Dortmund and all the Scottish domestic honours with Celtic.
In his international career, Lambert earned 40 caps for Scotland and played in the 1998 FIFA World Cup finals.
View this post on Instagram
Ipswich Town currently sit 3rd in the League One table, but inconsistent form has seen them fall three points behind second and five points behind leaders Hull City, both of those teams above the Tractorboys have a game in hand however.
You can why the ex-Rangers star trolls Celtic fans and Andy Walker live on Sky Sports without any care in the world…
CELTIC'S LATEST STATEMENT
In light of the ongoing speculation regarding the position of our football manager, Neil Lennon, the Board of Celtic Football Club wishes to make clear its continuing support for Neil and his backroom team.
The Board recognises and understands the importance of winning the league championship this season and that, as Neil himself has made clear, recent performances and results have been disappointing. The Board is committed to delivering success for Celtic supporters.
The Board has carefully considered the current circumstances and the challenges that we are faced with, not least the pressure on the management and players to deliver the tenth championship in a row that is so important to us all. Equally important is to continue to operate according to our Club's values. The Board has come to the conclusion that our collective objective is best served by continuing to support Neil and his team as they seek solutions for those challenges.
Neil has the support of the players and staff at the Club. He understands the pressure and the environment. As his outstanding record as a manager, captain and player demonstrates, he knows what it takes to be successful at Celtic and he has delivered success with many of the current squad of players, who understand his method and approach.
Whilst it has been suggested that it is time for a change, at this stage in the season the Board believes that Neil and his management team are best placed to turn the team's performances around and lead us on to success. The Board continues to work closely with Neil and his team to support them as they seek to do so and progress will be reviewed in the new year.
The Board wishes to take this opportunity to thank all Celtic supporters for their support during this challenging year. The response of the support to the challenges that we all face together has been magnificent. It is therefore important to make clear that the Board has never, as it has been inaccurately reported, referred to any Celtic supporter as 'entitled'.
The Board recognises the range of views expressed by our supporters and the strength of those opinions. Whilst there may not always be agreement, there is certainly a common goal – the success of Celtic Football Club – and we will continue to work together to seek to achieve that success.
Fans took to social media as the ex-Rangers star trolls Celtic fans and Andy Walker live on Sky Sports…
@DavidJohnBain1: Phenomenal shithousery
@spotonspotty: He loves it
@markbeck86: Boyd what a legend
@dmjaroka: Boydy, I salute you
@Iam_Bartlett: Im going to the dentist and asking for a kris boyd smile
@FickleRik: Awesomely staunch!
@ARAitken: THAT IS ABSOLUTELY CLASS!!
@johnhen69867768: Almost like Boydy more now than I did when he played for us
Brilliant man, Love it Boydy 😂😂

— Nicky Taylor 🇬🇧🏴󠁧󠁢󠁳󠁣󠁴󠁿💙⚽️ (@nickyt3232) December 10, 2020
Never liked Kris Boyd as a pundit until this season. Big mans top class🤣🤣🤣 https://t.co/Nl2ldwOEMa

— Jamie (@JW_1872) December 10, 2020
Kris Boyd would have been more subtle doing this when asked about the Rangers tonight 🤣🤣🤣 pic.twitter.com/1xqKiM0bL5

— Taylor (@_Taylzzzz) December 10, 2020
Kris Boyd know the score….
🤣🤣🤣🔴⚪️🔵🔴⚪️🔵🤣🤣🤣 pic.twitter.com/fTBLnzznZv

— bear (@bear06437099) December 4, 2020
Rangers have done their job tonight- Kris Boyd 🔴⚪🔵 #SEASONSGREETINGS pic.twitter.com/RTLCni2Hyo

— Stevie Souness (@StevieSouness) December 10, 2020
Nobody…

Absolutely Nobody…

Kris Boyd: pic.twitter.com/Za9L196tpk

— Rangers On Tour (@RangersOnTour_) December 10, 2020
There seriously needs to be a Twitter page where it's just pictures of Kris Boyd smiling 😂😂 pic.twitter.com/gaE8Ao3ooi

— Scott McCallum (@ScottMcC93) December 10, 2020