Ex-Premier League player Bradley Orr claimed Covid is 'make-believe' and kept a soft play centre open, and also got fined for breaching rules.
The 38 year old former footballer claimed the Magna Carta allowed him to keep his business open during the pandemic, before then being served with a fine of up to more than £4,500.
He started out at Everton at youth level, then at Newcastle in his senior, before moving to QPR, then had spells with the likes of Bristol City and Blackburn Rovers, Ipswich Town and Blackpool.
An ex-footballer who claimed the Magna Carta allowed him to keep his soft play centre open during Covid restrictions has been fined more than £4,500 https://t.co/kd8BXY9CuB

— BBC North West (@BBCNWT) June 1, 2021
Orr was summonsed to court recently after refusing to close the 'Cirque D-Play' in Merseyside, claiming a 800-year-old document meant Covid rules did not apply to him.
Though he was fined at Wirral Magistrates' Court for contravening a prohibition notice.
In written statements to the court, Merseyside Police said Orr had refused to adhere to the former tier three local restrictions, which were in force in October and November 2020.
PC Alex Broadbent said he and another officer attended Cirque D-Play on the 1st of November, one day after council environmental health officers had issued Orr with a fixed-penalty notice.
PC Broadbent said there were "numerous members of the public present with children playing".
He began speaking to an unidentified man, later revealed to be Orr, and tried to explain that the business was in breach of Covid regulations, the Local Democracy Reporting Service said.
Orr replied: "I am not entering into a contract with you. I refuse to stand under you."
Mr Broadbent added: "Orr pointed out that he had an extract from the Magna Carta on the front door of his property which he asked me to read."
The Magna Carta, which was signed in 1215 by King John, was a royal charter of rights designed to bring peace between the King and his barons.
Orr falsely claimed that Clause 61 meant he could ignore laws that he deems "unjust".
Although it is one of the foundational documents of English law, only four parts of the Magna Carta remain valid.
None of those clauses allows citizens to decide which laws should apply to them.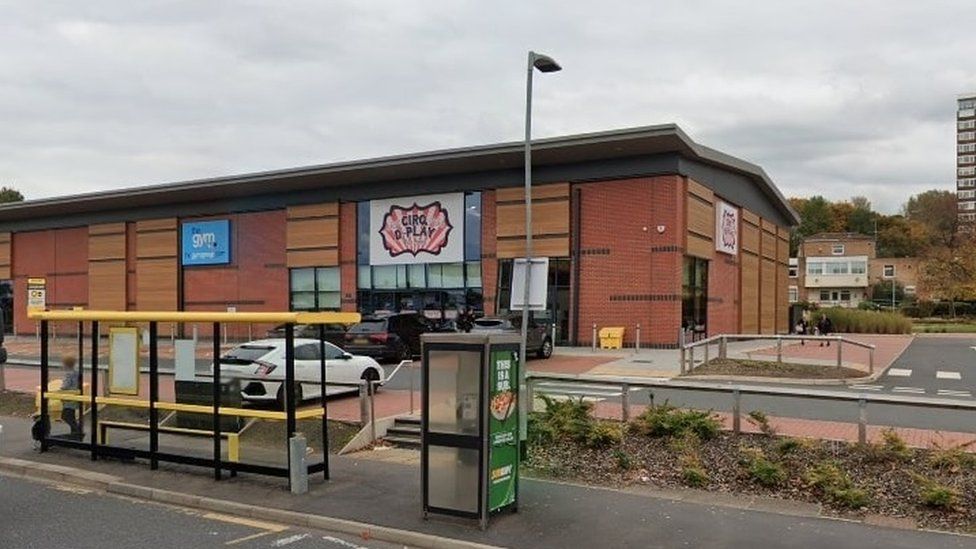 In a statement to the court, PC Matthew Edwards said, during a later visit on the 7th of November, Orr had acted "in a childish manner" and claimed coronavirus was "make-believe".
Mr Edwards said: "Orr began to quote that the Health Regulations 2020 were only legislations and not law and that he only listened to common law."
Orr, who did not respond to either summons to court, was fined £3,960 in total and ordered to pay another £200 in costs and £366 as a surcharge for victim services.
The case was dealt with under the single justice procedure, which allows a judge to decide a case based on written evidence.
ORR'S CAREER:
Youth career
2002-2002 – Everton
Senior career
2002–2004 – Newcastle United
2004 → Burnley (loan) – 4 games (0 goals)
2004–2010 – Bristol City – 229 games (12 goals)
2010–2012 – Queens Park Rangers – 39 games (1 goal)
2012–2015 – Blackburn Rovers – 31 games (0 goals)
2012–2013 → Ipswich Town (loan) – 13 games (0 goals)
2013–2014 → Blackpool (loan) – 4 games (0 goals)
2014 → Toronto FC (loan) – 19 games (1 goal)
Total – 339 games (14 goals)
Fans reacted after seeing that the ex-Premier League player claimed Covid is 'make-believe'…
@D6Bass: Is he a medieval baron?
@officiallythew: This is doing nothing for the stereotype of footballers being thick
@DaveCliftonDJ: 100% chance he used a Facebook comments section for his legal advice
@notacunningplan: Soft in the head.
@piearce9: *Judge scrolls right down to the bottom of the Magna Carta* "No, he's right, you know. Look here. Soft play centres should stay open during Covid. Signed, King John"
@qweblaadf: Another tragic case that highlights the mental impact of heading a football repeatedly. Poor guy.
@J_onathon: #BradleyOrr is a dick then isn't he?
@ticope87: What an idiot.
@JWYOUFC: Absolute twat 🙄
@Areathrasher: Fucking lol
@StuffFromMyHea1: What. A fucking. Div!
@BileysMullet: That'll teach him for getting legal advice from facebook.
@amycxyz: Ahahahahhahahaha Btw the section of the Magna Carta he quoted to support himself was never brought into statutory law and was taken out in 1816. he's a fucking idiot ahahhaa
@MeSteveSavage: Haha what a daft twat!
@WFCSean: Well up there with things I didn't expect to see today.
@j_coatsworth: Don't believe everything you read on Facebook…
@thebellow: One of those examples of such outright stupidity it deserves a round of applause.
@ToveySimon: This is… up there with the most bizarre things I've ever read. Not gonna lie, didn't expect for Bradley Orr to even know what Magna Carta was
@piearce9: Imagine trying to explain this headline to somebody two years ago
@NUFCThreatLevel: You just knew he'd been on the books here before you went and checked the link.
@_SeanLiv: Sums up divys that see Facebook stories from people who got a U in English and never studied law in their life and start quoting out of date law.
@TimTurbo82: Christ, that concussion still making him loopy 🤪
@gamray: What an absolute prat
@wolvesbradders: 😂😂 no shit Sherlock. The social media lawyers not quite right about the actual law shocker.
@MatMehdiDaleySJ: What a bloke
@onelittleduck: Wow – who would have thought that the Facebook and YouTube lawyers got it wrong…
@samtennent: It's a criminal that the headline doesn't tell you the soft play was called Cirque D'Play
@Fraser_Clarke: I feel like my life has been enriched by discovering that Bradley Orr owns a soft play called Cirque-d-Play.
@_CalvinDavis: And we're told not all footballers are thick
After seeing that ex-Premier League player claimed Covid is 'make-believe', what did you make of it? Let us know your thoughts on our socials!